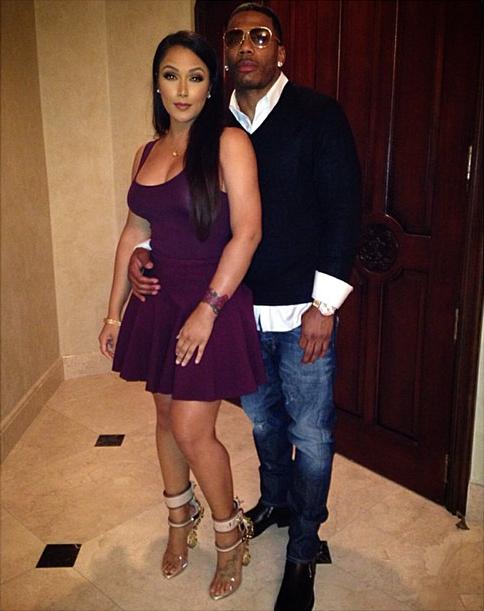 Nelly and Shantel Jackson
The Judiciary Report first broke exclusive stories on Shantel Jackson and her relationship with boxer Floyd Mayweather [
Floyd Mayweather's Ex-Fiancée Shantel Jackson Sues The Boxer For Beating Her Confirming What This Site Previously Stated She Would State
and
Shantel Jackson Confirms She Is Going To Do A Tell-All About Boxer Floyd Mayweather Confirming This Site's Previous Claims (Video)
].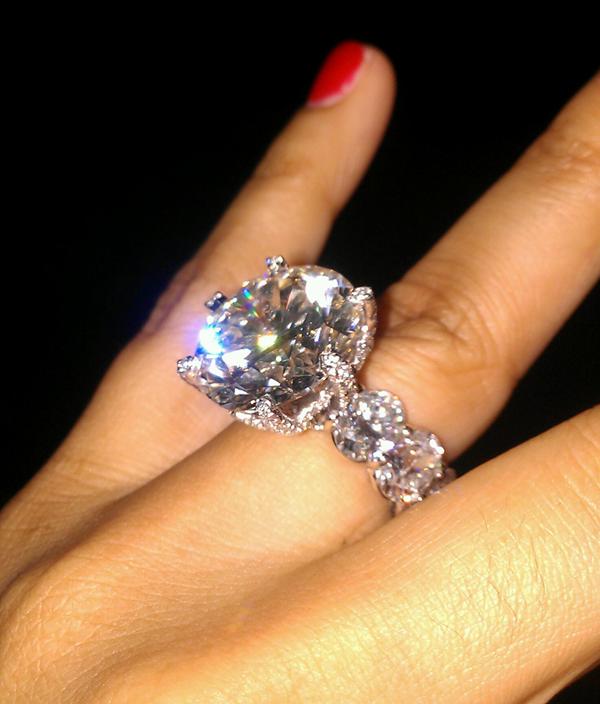 $5,000,000 ring...$2 dollar manicure
As many of you know, Jackson sued Mayweather alleging "battery" and "replevin" among other things. "Replevin" is defined as, "A lawsuit that enables a person to get back personal property taken wrongfully or unlawfully and get compensation for resulting losses." In this case, Jackson alleges replevin in aiming for a cash grab, suing Mayweather for the 17-cart, multimillion dollar engagement ring he bought her, then took back when he broke up with her for aborting his unborn twin babies and lying to him she had a miscarriage from him stressing her out.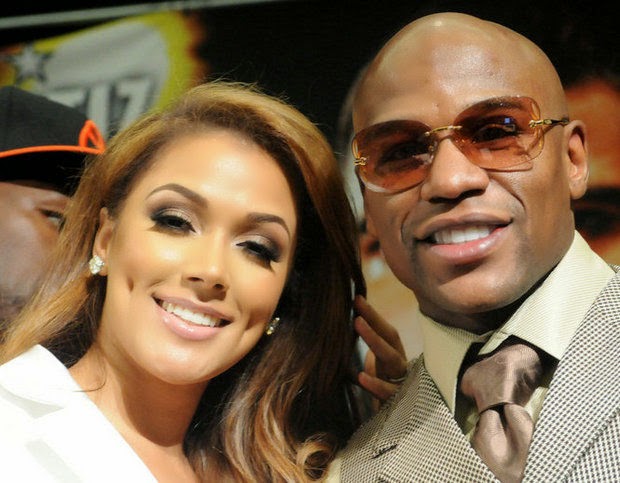 Shantel Jackson and Floyd Mayweather before he called off their engagement
Mayweather was given a copy of an item from her medical records showing Jackson aborted his unborn twins, confirming it was not a miscarriage. Jackson became livid, called off the engagement and took back the ring, whose estimated value is $5,000,0000. When a couple's engagement is called off, it is customary for the woman to give back the ring. However, being a gold digger, Shantel did not want to do that. So, Mayweather took it back against her wishes.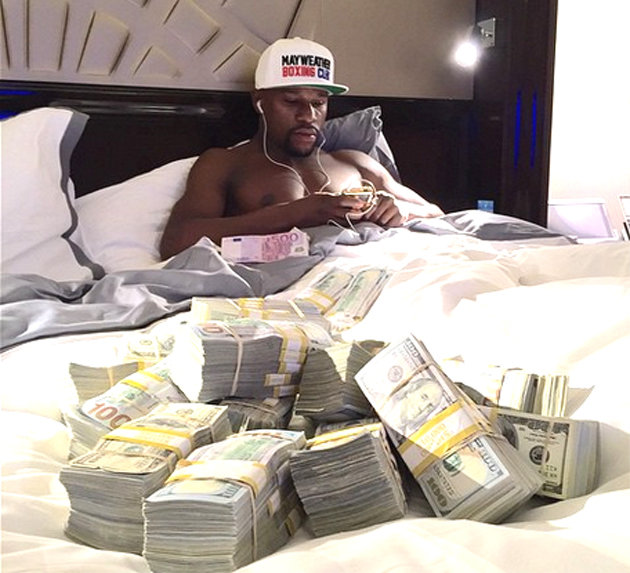 Floyd Mayweather
Before Jackson had to leave, she scraped up what she could, such as the $50,000 Birkin purse Mayweather bought her, which she pawned in Beverly Hills for $30,000 (Mayweather paid to get the bag back and his new girlfriend bas been pictured with the purse). Jackson also sold a Ferrari and Bentley the boxer had bought her.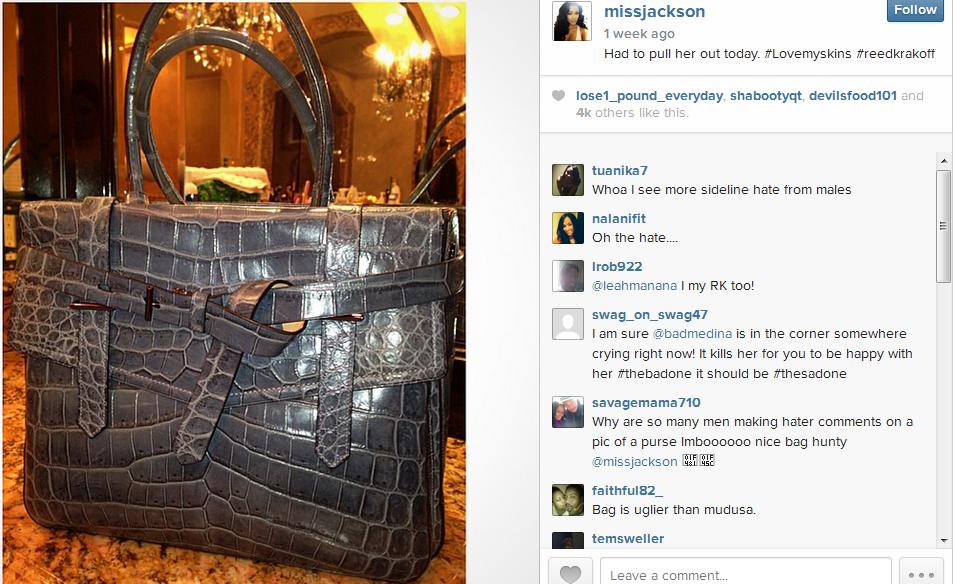 Jackson has downsized from a $50,000 Birkin purse to a $800 Reed Krakoff bag. Both brands make nice purses, but there's a sizable price difference.
With the remaining cash, Jackson bought a less expensive Ferrari and moved from Las Vegas to Los Angeles, trying to break into Hollywood as an actress (again). The only problem is, Shantel can't act and cash began running low. Jackson was seen night after night in skimpy clothes, frequenting Los Angeles night clubs, trying to find a new rich boyfriend to support her as Mayweather did before their break up.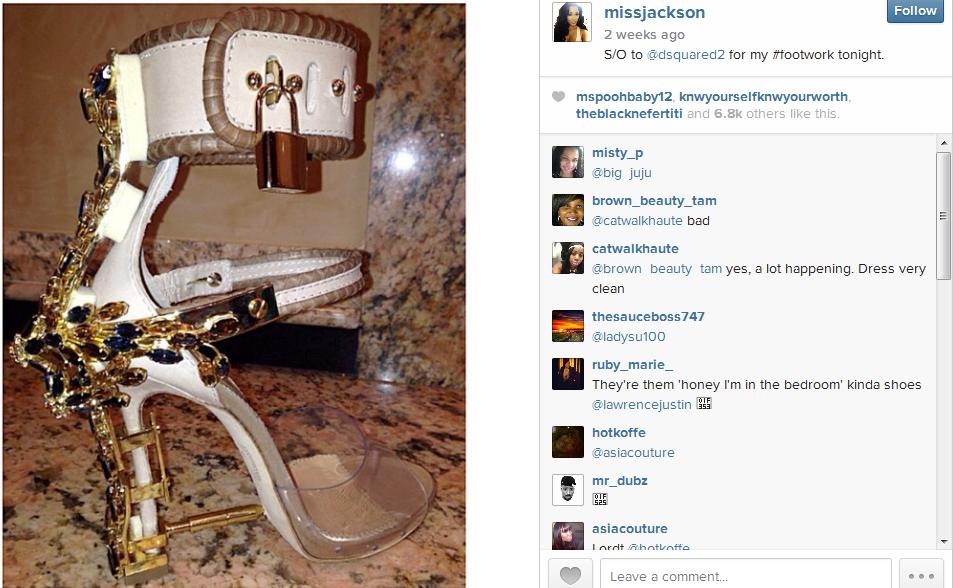 Jackson has downsized from $2,000-$5,000 shoes (Giuseppe Zanotti, Louboutin, Jimmy Choo) to $600 D Squared shoes. Once again, all those brands make nice products, but it's less expensive than what she was used to with Mayweather, who has warned Nelly to be careful of her expensive tastes.
Then Jackson met and dug her claws into unsuspecting rapper, Nelly, for financial support and is now appearing on his reality show "Nellyville" which has become an overnight hit. However, the show is a hit because of Nelly's interaction with his kids, niece and nephew, who he has been raising. Jackson expressed on a recent episode that she is upset at being called a gold digger on blogs and social networking, which the Judiciary Report has done, but if the
$5,000,000 ring
shoe fits...