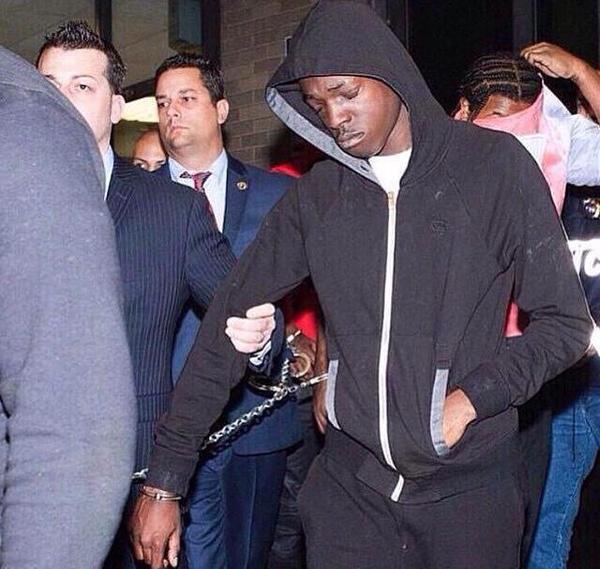 Bobby Shmurda being perp walked by New York police officer
Crack cocaine addicted rapper and drug dealer, Bobby Shmurda, 22, appeared sad and tearful as he was perp walked with members of his GS9 crew in New York. The indie rapper, who shot to fame this past summer, is up on a litany of criminal charges, ranging from murder to drug dealing in New York and Miami. The rapper signed to embattled Sony, when his hit song "Hot Ni**a" became an internet sensation, but he soon fell shortly after.
Police in New York are maintaining Shmurda, real name Ackquille Pollard, headed up the GS9 crew, which they state is not a music collective, but a violent, drug dealing street gang. Police caught Shmurda and members of GS9 using what they state is code word, on wiretaps. Unless someone snitches, it will be difficult for the prosecution to convince a jury Shmurda and his crew were using code words that represented guns and murder. They can simply label it street slang.
Police state a man was killed by GS9 and that's serious. He is believed to be a rival gang member. The Judiciary Report does not support murder. If GS9 is responsible for someone's death, they indeed need to be held responsible. As people we must respect human life.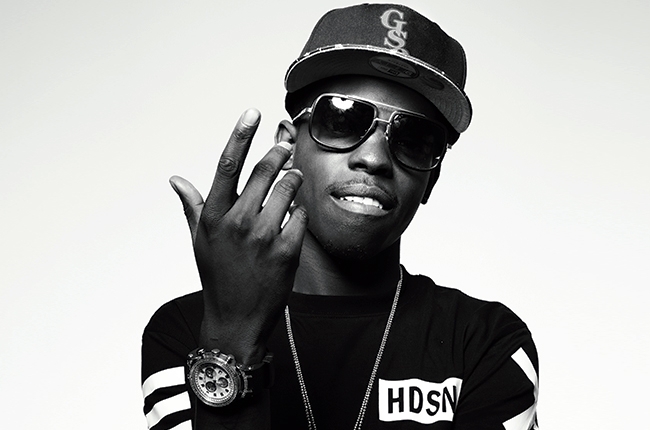 Bobby Shmurda
These allegations regarding criminal activity should come as no surprise to Shmurda's fans. He raps about drug dealing and murder on his songs, which sends a negative message. One should endeavor to leave a life of crime behind and not espouse it as something good for street cred, because it is destructive and a surefire way to end up dead or in prison. If you think it is good promoting murder and drugs there is something wrong with your mindset, your way of thinking and you need to change.
Celebrities must be mindful of their audience and not promote murder and or drug dealing in their work, interviews or on social networking, as it sets a bad example and is not a positive reflection on them. People will think the worst of you for it, not say it to your face, but act accordingly. It will cost you work and money. Not to mention, catch the eye of the government.
Shmurda and his crew need to face the must, so to speak and use this as a learning experience. Leave that negative, unlawful lifestyle alone. Live your lives the right way. Make something positive out of your lives. Make a positive contribution to society. The opposite is unenviable and can cost you more than you are willing to pay.