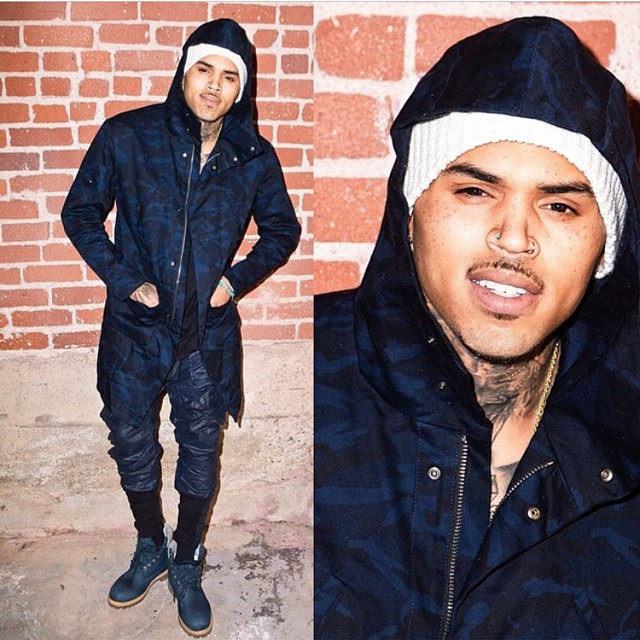 Chris Brown
R&B singer Chris Brown recently broke up with his on and off again girlfriend, Karruche Tran, once again. This time Tran did the dumping, after Brown was caught with two groupies and the story ended up on the Media Take Out website. In reaction to being dumped, Brown became upset and sent out an insult regarding Tran during a concert.
Brown also went on an online tirade accusing Tran of having secret dates with home wrecking rapper, Drake, a claim her publicist denies. Tran then took pictures with rapper and reality star, Ray J, which set tongues wagging that they are an item. TMZ posted the photos and claimed it nearly drove Ray's girlfriend, Princess, to suicide (which would not have been the answer to her problems). Tran then denied dating Ray J.
On Thursday, Brown, who is finishing up his probation, after spending 4-months in jail this year, was spotted grinding on attention seeking industry mattress, Amber Rose. Tran was nowhere in sight. Neither was Rose's soon to be ex-husband, rapper, Wiz Khalifa. Another individual absent was actor, Nick Cannon, the soon to be ex-husband of troubled singer, Mariah Carey, who is not fond of Rose for secretly dating him.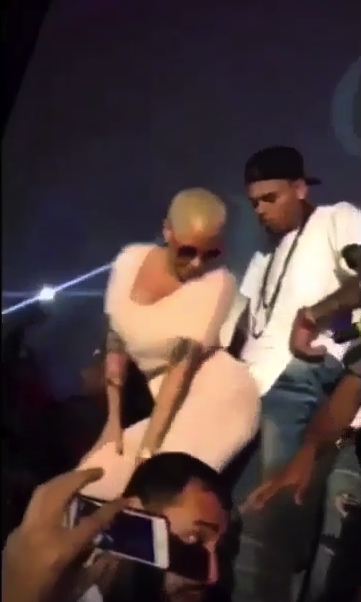 Amber Rose and Chris Brown suggestively dancing
Brown's other on and off again girlfriend, colorstruck singer, Rihanna, is not amused with the latest photo/video of Brown and Rose and is still harboring feelings for him. Tran is also still reeling from breaking up with Brown and woke up yesterday morning complaining with tears in her eyes. To see Brown getting close to Rose was not amusing for her either. Brown hurt Tran with his cheating. She kept trying to make the relationship work, but it approached a point where Brown put his health and hers in jeopardy, by having sex with women he picked up off the street and took back to his mansion. Sometimes he was inebriated. Other times he was sober. However, HIV doesn't discriminate. People, take your health seriously.
STORY SOURCE
Amber Rose Backs It Up on Chris Brown
Friday, December 19, 2014 - Amber Rose spotted backing it up on Chris Brown at Supper Club last night…