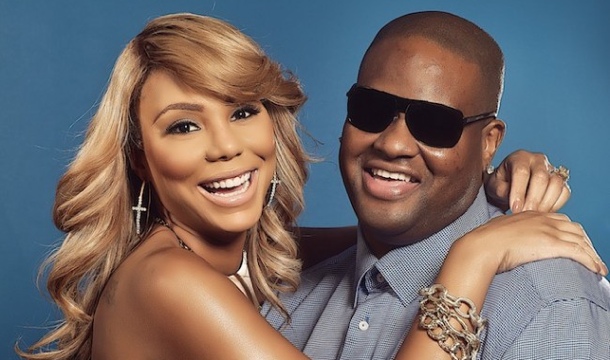 Tamar and Vincent Herbert
"Braxton Family Values" and "Tamar And Vince" continues to air episodes of singer Tamar Braxton disrespecting and embarrassing her husband, music executive, Vincent Herbert. On a recent episode of the show "Tamar And Vince" the singer was seen seductively posing with two men in a pool during a vacation to Mexico, as well as using Instagram when her husband asked her not to during the trip.
Herbert became incensed. However, it's not the first time Tamar has done something her husband found embarrassing regarding him or their marriage. For example, during her recent national tour, there was a segment featuring a male dancer groping her and making gestures indicative of sex acts. Herbert looked at the display with contempt and rolled his eyes. At the end of the day, it is disrespectful to her husband.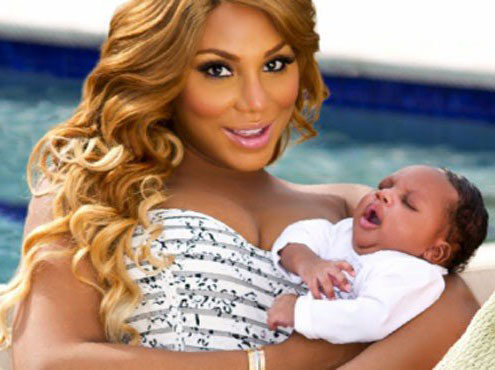 Tamar Braxton and her son with husband Vincent Herbert
If you have a significant other, it's not wise to post suggestive photos of yourself with others to social networking. It's also not wise to respond to romantic type social networking items directed at you by others, with anything indicating you are interested, if you are already in a relationship. It can only lead to trouble. Not only will you be leading someone on, you will offend the person you are dating or married to, which can damage your relationship.
The Judiciary Report has discussed this before. Be careful what you post on social networking. People will think you are having sex with many people, simply by suggestive comments and photos you post. Even if nothing is going on, people will assume and you'll end up making yourself look promiscuous with low standards. And trust me, that's not a good image for anyone. Don't give people reason to talk about the wrong things concerning you online. You'd be surprised how much it can negatively impact your name and financial bottomline.