Jenner Growing Up Too Fast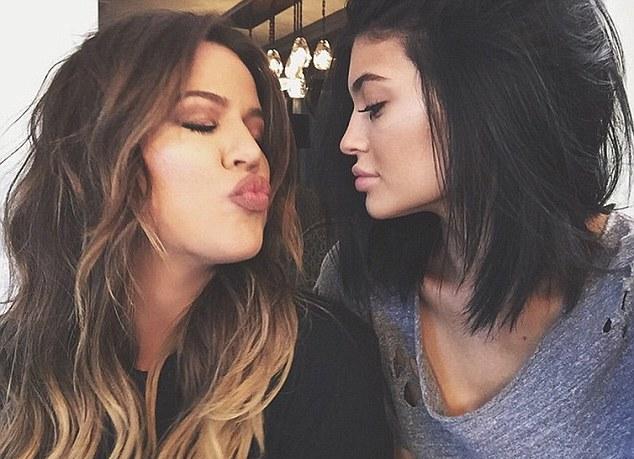 Khloe Kardashian (left) and half sister Kylie Jenner (right)
17-year-old star Kylie Jenner of "Keeping Up With The Kardashians" fame has been overdoing it with plastic surgery. Jenner had her lips, nose and breasts done and is not even of age yet. For her to have such drastic plastic surgery at such a young age sends the wrong message to impressionable girls who follow her pages on social networking sites such as Twitter and Instagram.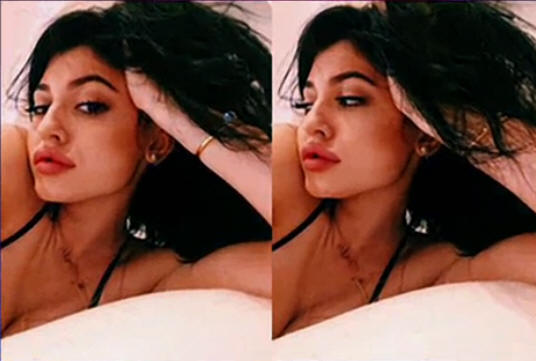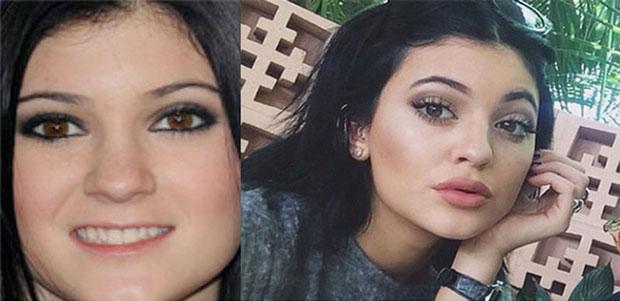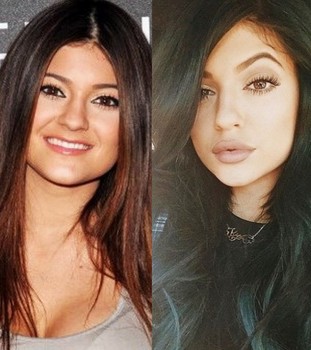 Kylie Jenner's lip injections are not flattering
This excessive plastic surgery is also making Kylie look 10-years old than her age, which in Hollywood is not considered a good thing. Jenner is damaging her looks getting plastic surgery where it was not needed. Jenner's mother, Kris, has consistently overseen the sexualization of her daughters, even Kylie as an underage girl and Kendall, when she was 16-years of age. These girls are not getting a chance to be kids, even dating grown men as minors. 17-year-old Kylie is now dating 24-year-old rapper Tyga, which is illegal in California and many U.S. states. How can any of this be a good thing.