The Real daytime talk show has made an enemy out of singer Chris Brown. Former 3LW and Cheetah Girls singer, Adrienne Bailon, started an insult fest against Brown's girlfriend, Karrueche Tran. Adrienne implied that Karrueche is a gold digger using Chris for gifts and to get into exclusive places with her friends. Tamar agreed with her, but in a more tactful way. Adrienne also stated Chris is embarrassing Karrueche by cheating on her. Adrienne's attack was unkind.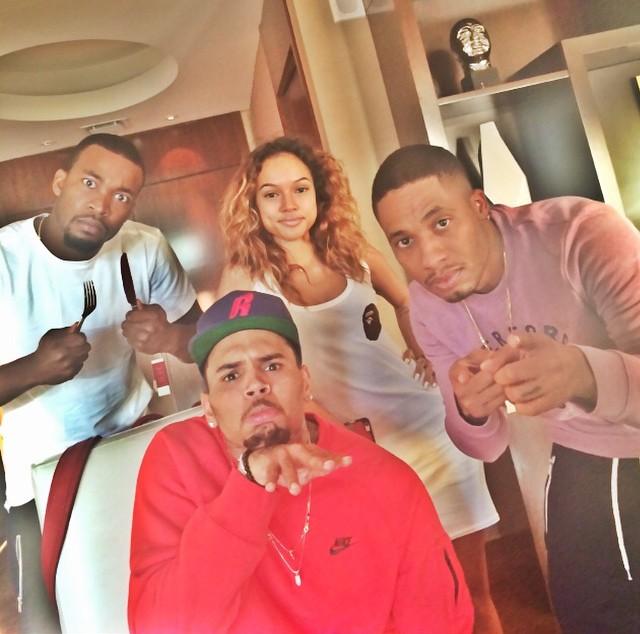 Chris Brown's friend Wackstar posted this photo to Instagram with the caption "You trout mouth B***H"
Within hours of the show airing, Brown took to Twitter and Instagram and slammed both Adrienne and Tamar for their comments
. Chris read them the riot act, calling Adrienne, a former Sony labelmate, a ho* who was cheating with married men and having threesomes. Chris slammed Tamar calling her ugly and commented that the plastic surgery she underwent did more harm than good.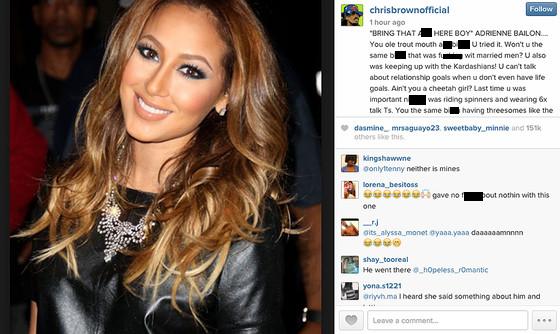 Chris Brown slams Adrienne Bailon for her comments on "The Real"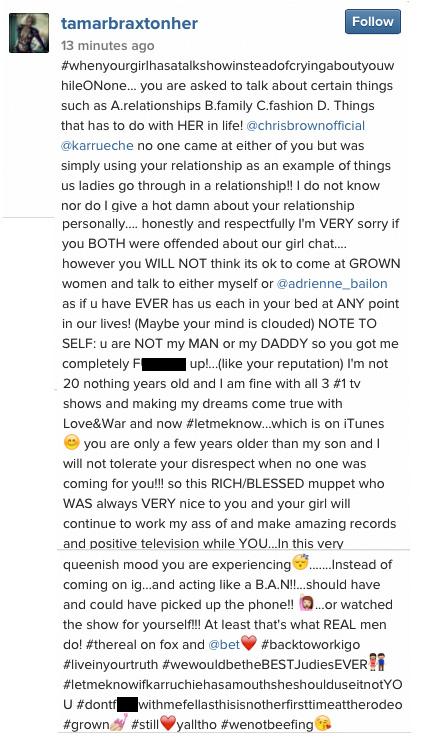 Tamar Braxton's response to Chris Brown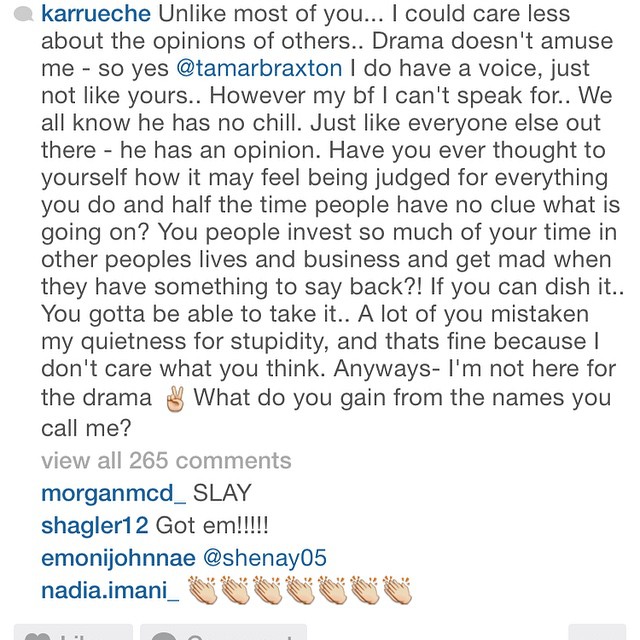 Karrueche Tran's response to Tamar Braxton
Tamar had stated Karrueche doesn't seem to have a voice of her own. This prompted a response from Karrueche on Instagram, answering Tamar's claims that labeled her quiet and subservient. It is very apparent Karrueche is tired of all the criticism, but does not want to get into confrontations with people over dating Chris Brown.