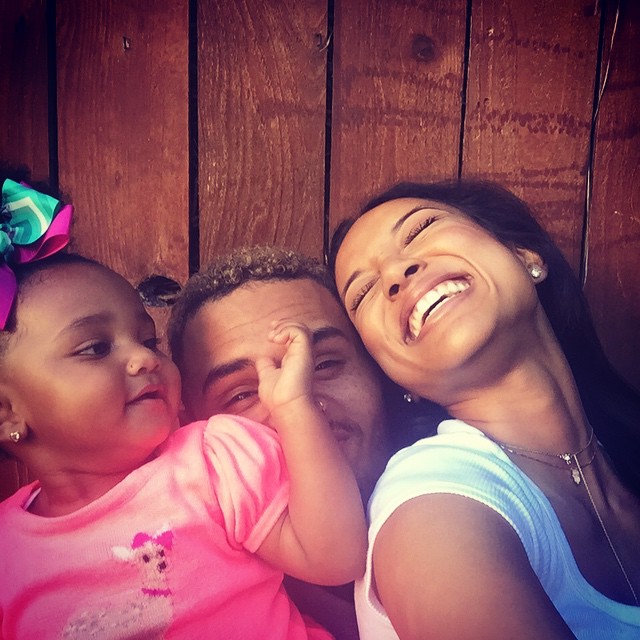 Yesterday, Karrueche Tran posted this picture of herself, boyfriend Chris Brown and Christina Milian's daughter, to show they are still a couple
This week, video and photos surfaced of Chris Brown leaving a nightclub, while two scantily clad women outside the venue tried to get his attention. Brown is shown looking at the women then whispering something to his friend. People assumed Brown sent his friend to give the women his details, specially the address to his house.
Shortly after, a video surfaced online and was quickly deleted, with an image of what is said to be the inside of Chris Brown's mansion. A pair of distinct pants Brown had worn days prior were hanging by the wall. A man with tattoos sleeping in a bed, with his face turned away from the camera, also appeared in the photo. Immediately websites began stating it was Brown and the video and photos were taken by one of the groupies on the sidewalk.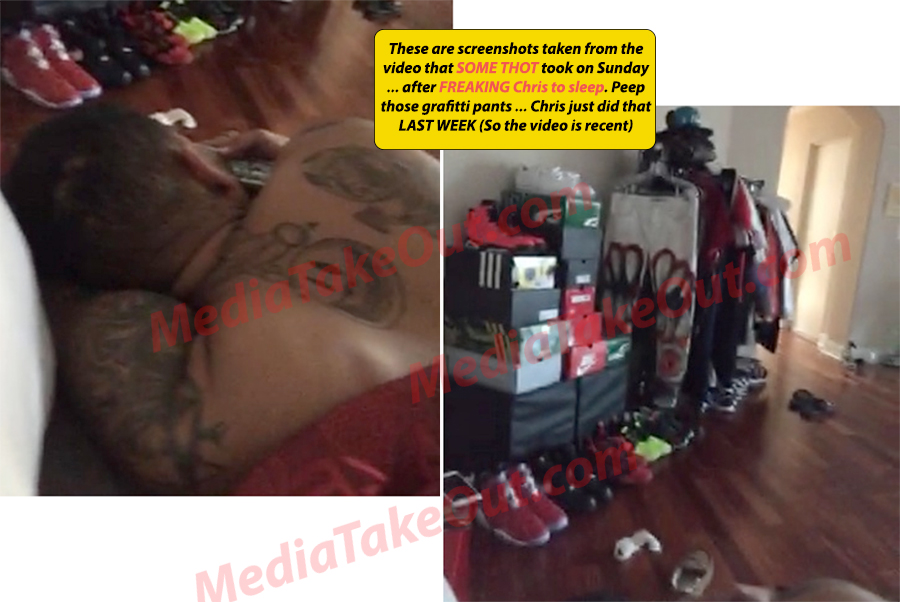 Photos courtesy of Media Takeout
Promiscuity and picking up someone you don't know, having sex with them is very dangerous. It is what is causing the HIV virus to rapidly spread. AIDS is real and does not discriminate. The virus does not care if you are black or white, rich or poor, famous or not. Millions of people are suffering from HIV and AIDS. Live your life in a manner so as not to contract it.