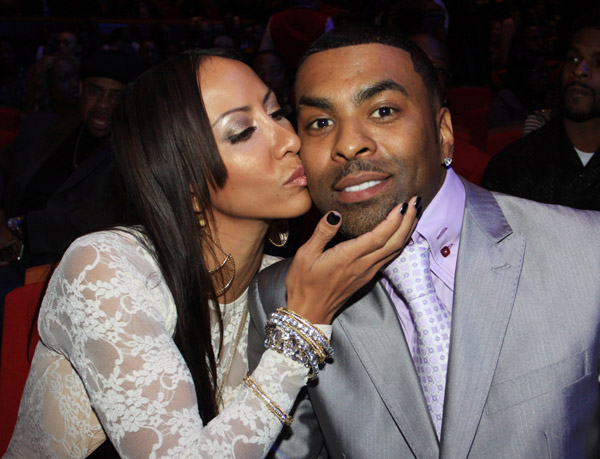 Sole and Ginuwine
Recently, news broke that 1990s R&B singer, Ginuwine (Elgin Lumpkin), 44 and his wife, rapper, Sole (Tonya Johnston), 41, are separated and filing for divorce. Sole is the mother of two of Ginuwine's children and they have been married for 11-years. The singer, famous for the songs "Pony" and "Sam Ol G" has lived a wild lifestyle of promiscuity and when he married Sole, it regrettably became adultery.
Many men who get into the habit of being promiscuous when they become famous, have problems when they get married, in forsaking those destructive, hurtful ways that has damaged and destroyed relationships, marriages and families. Ginuwine indicated his cheating caused the breakdown in his marriage. He currently has 8-children.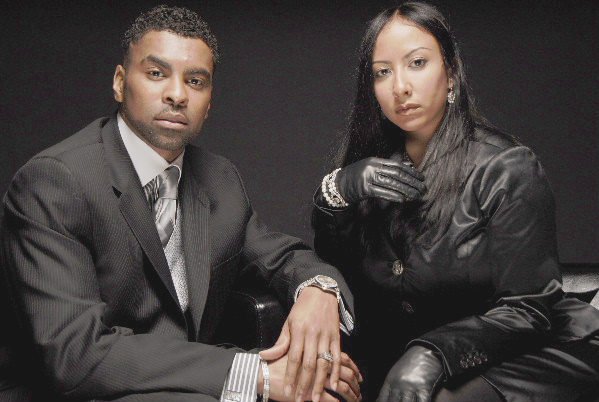 Ginuwine also developed a drug problem when he became famous in 1999, which he states he overcame by moving from Los Angeles, back to his hometown of Washington, DC and then settling in bordering Brandywine, Maryland and getting sober. Hollywood is a hotbed of drug use and has been the downfall of many entertainers and athletes.
Ginuwine is also on the verge of bankruptcy after 15-years in the industry. Ginuwine released four successful solo albums ("Ginuwine The Bachelor" "100% Ginuwine" "The Life" and "The Senior") and three additional CDs that did not fare as well. He has sold a total of 7 million albums. Ginuwine also had a hit album with TGT ("Three Kings").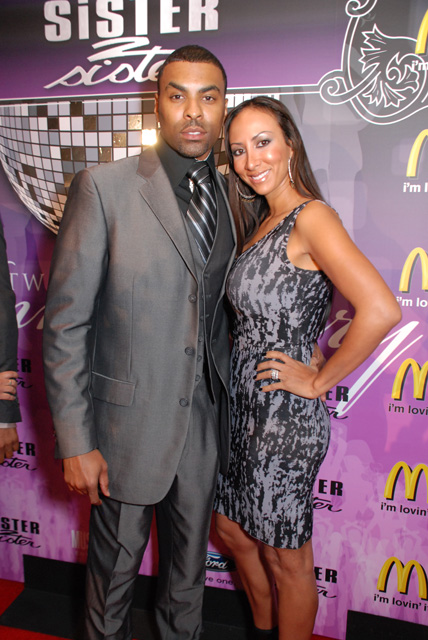 However, his funds have rundown due to no financial planning, drug use and child support payments for 8 kids, coupled with family related financial obligations. Ginuwine also owes $300,000 to the IRS in back taxes, as well as a large, outstanding bill to his attorney Bruce Beckner for legal fees. Ginuwine, like many entertainers and athletes, suffered from poor financial planning and risky personal choices (lavish spending, drugs and promiscuity leading to several children he is legally required to support).
When you become famous, you have to be smart about it. Find a loyal, faithful partner you love and stick to that person. Marry and start a family with that person. Promiscuity can lead to deadly sexually transmitted diseases and children you can't afford to care for, but the courts will make you fork over a chunk of your income to do so. It's better to have one household you are responsible for, rather than issuing big checks to women all over the place, who will use your money on your child, themself and their man.
Learn to put some of your money into a savings account. Buy an affordable house, as modest as it may be, because at least it's yours and you're not wasting money paying rent. Don't do what many stars do in leasing an expensive rental they believe befits their newly found fame and then within a few short years run out of money. Do not overspend trying to keep up with the Joneses, many of whom are pretending to be rich, but up to their eyeballs in debt buying items they can't afford, to front to their peers and the public.
In closing, Ginuwine and Sole made a nice couple and really seem made for each other. It is the Judiciary Report's hope Ginuwine and Sole call off their divorce and work things out. There will need to be forgiveness and healing, but it would be great if they stayed together.