Warning: Contains profane language
News emerged this week that rapper and reality star, Ray J, beat his girlfriend, Princess, who is one of Floyd Mayweather's former concubines. Princess and Ray J were members of Mayweather's Money Team, but were kicked out for betraying him. The couple are two of the stars featured on the reality show "Love And Hip Hop Hollywood."
Princess posted photos of what is being referred to as a black eye inflicted by Ray J. The pictures were then removed. Ironically, in the next episode of "Love And Hip Hop Hollywood" Princess is seen throwing a drink on Ray J, who angrily pushes her into a pool.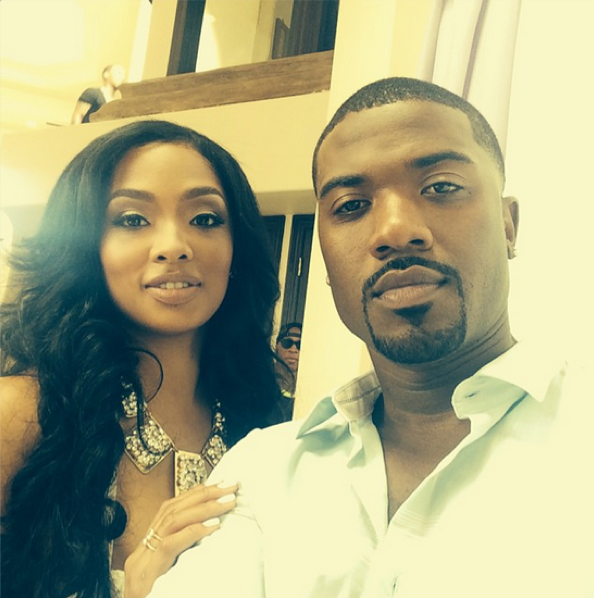 Princess and Ray J
Ray J's former assistant, Morgan Hardman, did an interview with the rapper's ex-girlfriend Teairra Mari on the radio program "The Breakfast Show". Morgan accused Ray J of hitting her in front of her son, who was crying and trying to defend his mother. Ray J also had her minor son kicked off a kids sports team. Morgan further stated Ray J beats Princess every day. The former assistant also accused Princess of still speaking to Mayweather, while dating Ray J.
This marks the second case of domestic violence to go public in connection with the show "Love And Hip Hop Hollywood." Recently, rapper turned producer, Yung Berg, was arrested for beating, choking and dragging girlfriend, Masika Tucker, over his credit card being declined at a Los Angeles bar. It is being stated she used the card, which caused it to go over the limit when Berg tried to pay his tab.