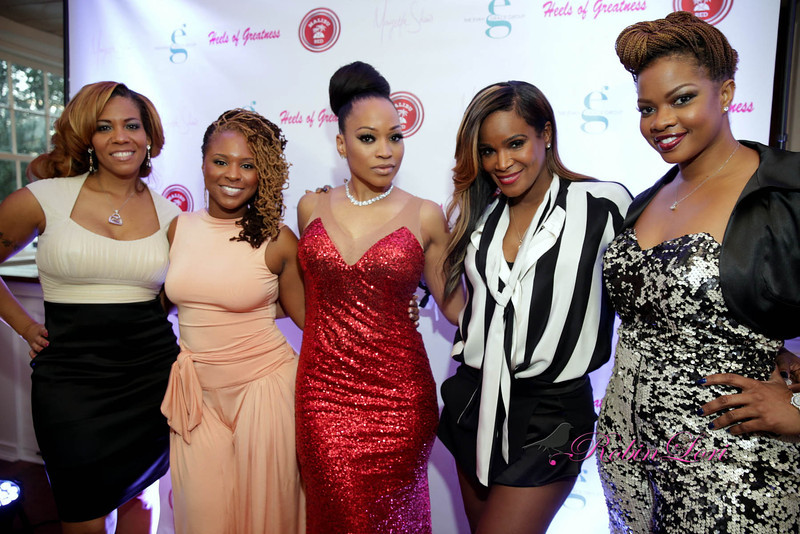 The contentious ex-wife of R&B singer, Usher, who stars on the reality show "Atlanta Exes" has lashed out at her critics again. Not only has "Love And Hip Hop Atlanta" star Kirk Frost slammed Tameka for beating up a girl in a night club over Usher, after demanding they both exit the venue, he implies she is the worst ex on "Atlanta Exes."
When told this news, Tameka pretended she didn't know who Kirk was, "Who? I really don't know him. Let me just clear that up. I don't really know him. I was hoping that he was misquoted. I met him when I was married to my first husband. That part of it was correct. We met, like one time at the studio, my ex-husband and I went to visit their studio and you know outside of that, I've seen him out and it's kind of like, "Hi and bye". I don't know him, I don't know him, so that would be a misnomer. The other thing he said about me having a fight in the club…I never had a fight in a club. That's not true."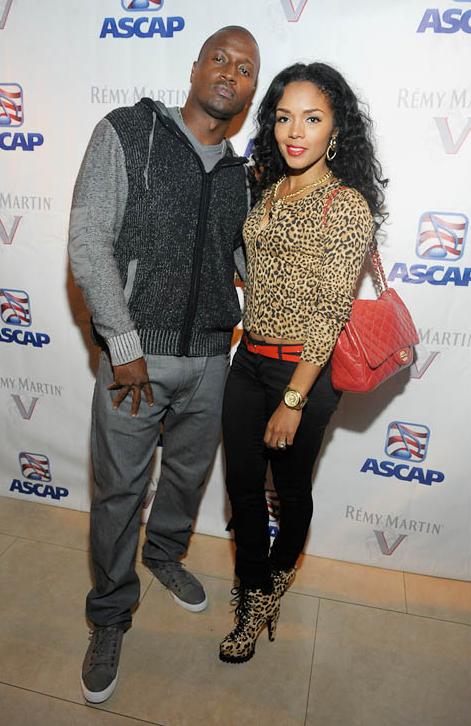 Tameka says Kirk is lying, but why would he say such a thing. What does he have to gain from making such statements about Tameka, who is the lesser known party. Furthermore, Tameka has been accused of violence in the past and is known for threatening bloggers who exercise their right to free speech.
As bad as Kirk's behavior is regarding the mistreatment of his wife, rapper Rasheeda, I have to agree with him on this one. Tameka is the meanest, grumpiest and most vicious of the women on the show. Where Christina, the ex-wife of jail bound rapper/singer, Cee-Lo is optimistic and tries to get along with others, Tameka is angry, bitter and paranoid. She thinks everyone slept with Usher, before, after or during their ill-fated marriage I warned against well over a year before they went down the aisle. For someone with the word "tame" in her name, she is anything but...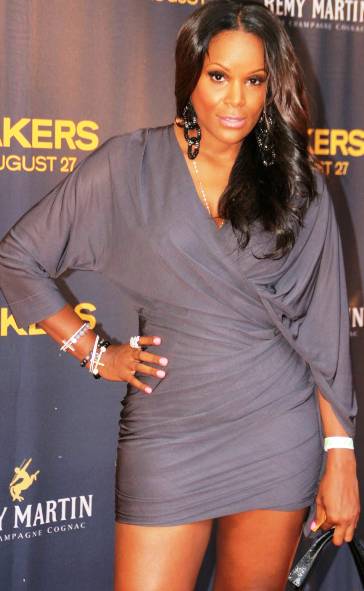 In other Tameka news, the disgruntled housewife recently did an interview and responded to claims she looks like a man. For years online, some have saddled Tameka with the nickname Maneka, stating she looks manly. The interviewer asked Tameka, "Time for you to be truthful, are you ever offended with people go to their cliche insult for you – that you look like a man?"
Tameka responded, "Well, let me say this. I've never seen or heard one attractive person say it, so that's the irony. Every time a person says something like that, and I see it, it's always some knock-kneed…I just think that hurt people hurt people, or at least they try to. That comment is so old, that was something that was used by a blogger many, many years ago and people just run with it. It's kind of cliché, 'let me diss her and say she looks like a man.' You know what I mean, I know what I look like honey, it's far from a man. It is ironic that like I said, it's always some hideous type person who says it and then the other thing is that, you just, it's the same person who would see me in person and be like, "Oh my g-d, you are so beautiful, can I get a picture with you?' They just say it because like I said, it's kind of a go-to comment. Yea, it's just a go-to."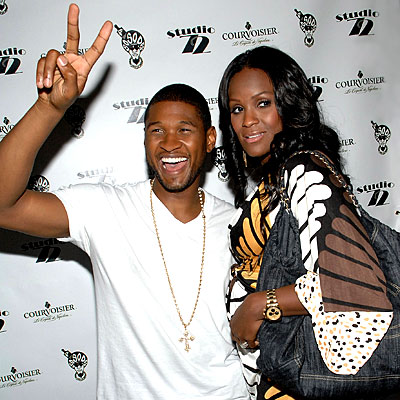 Usher and Tameka before things got ugly
Tameka's ego is certainly off the charts. However, I will state this, when she first began dating Usher, her face had a softer look, but excessive plastic surgery made it more angular. Hence the comments about her looking manly. Women and men need to be careful with plastic surgery. It should only create subtle improvements. Too much surgery will show, make one look older than one's years and result in an unnatural, plastic appearance. They key to good plastic surgery is to look good and people not realizing you've had work done.
Atlanta Exes Star Tameka Raymond Talks Usher, Being Called A Man, And Shades Kirk Frost
September 30, 2014 4:34 pm - Of course we've all heard the rumors about Tameka Raymond before she started to make her weekly appearances on the reality show Atlanta Exes, however after tuning in and getting to know Tameka, it's safe to say you can't always believe what you hear.
Now that the season has come to an end, Tameka clears up the remaining misconceptions about who she is, reveals how she and her ex-husband, Usher, interact with each other since their messy divorce, and admits even though Love & Hip Hop Atlanta's Kirk Frost claims to be her "friend," Tameka says she doesn't even know Kirk like that...