Comedian/actor, Nick Cannon, 34, is doing his best to remove all traces of soon-to-be ex-wife, Mariah Carey, 45, from his life. Cannon left Carey and their 4-year-old twins, Moroccan and Monroe, after cheating on her four times. The actor filed for divorce and has been living like a wild man, while ironically stating he is concerned leaving his kids in mentally ill Carey's care. You can't have it both ways, Cannon.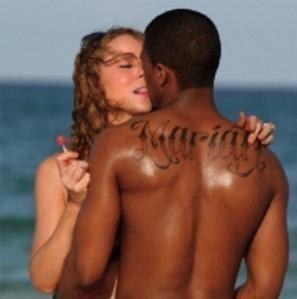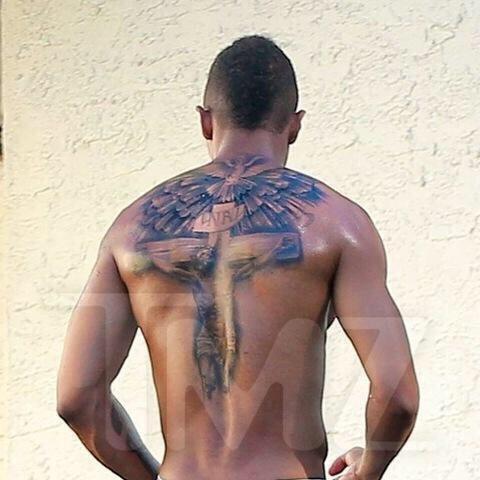 Nick Cannon with a Mariah tattoo on his back (before) and Nick Cannon this week without Mariah tattoo on his back (after)
Carey, who is very distressed by the collapse of her 6-year marriage and the fact her voice is going, has been drinking to forget her sorrows. Carey has been known to smoke weed as well. Sometimes bad things happen in life, but getting drunk and high is not the answer. It's one thing to have a drink, but getting drunk damages the body and mind. Carey needs to admit to herself she and her family need help to get through this crisis, lest something terrible happens in a moment of insanity.