Pop singer, Mariah Carey, 45, is in the middle of a messy divorce from husband, comedian, Nick Cannon, 33. The comedian-turned-actor cheated on Carey, as stated in the August 27, 2014 Judiciary Report article
Nick Cannon Left Mariah Carey Because He Says She Is Mentally Ill
. Two months later, Carey confirmed Cannon's cheating via singing the line "I know you cheated motherf*****" during her ill-received Japan concert this past weekend.
Since Mariah confirmed it, let me throw out some more of what I know. The Judiciary Report has it on good authority, via a source responsible for some of
the site's exclusives
that Nick cheated on Mariah not once, twice or three times, but FOUR! He is completely in the wrong for cheating on his spouse.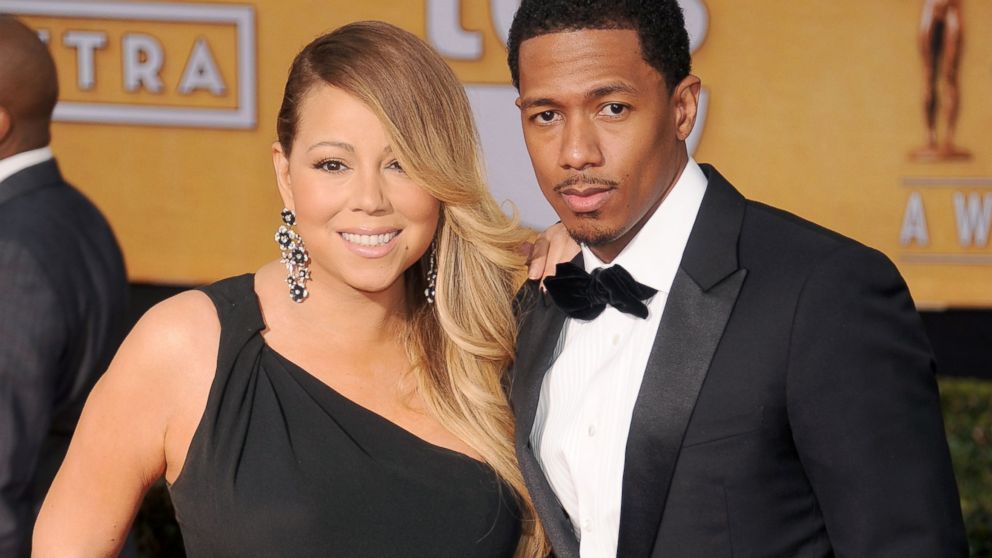 Mariah Carey and Nick Cannon
While we're on the subject of her recent Japan concert that was a disaster, it is another example of the Judiciary Report being proven right again. Remember last year when Mariah Carey's unbalanced fans she calls "lambs" attacked me on Twitter for asking a simple set of questions a) what happened to her voice b) was Kelly Price singing more on Carey's latter CDs than she received credit for?
After about 50 of her crazed fans attacked me on Twitter, I tweeted that the harassing spam would lead to me writing about Carey on the Judiciary Report, stating she deserves to be boycotted for fostering such fanaticism in her fans who've attacked Kelly Price and Nicki Minaj as well over free speech. Fast-forward one year and true to the Judiciary Report's boycott, Carey's new CD "Me. I Am Mariah. The Elusive Chanteuse" bombed.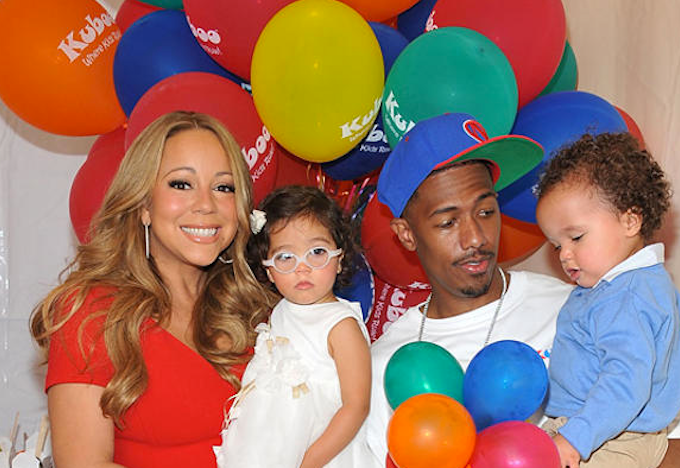 Nick Cannon, Mariah Carey and their kids Moroccan and Monroe
Fast-forward a few more months to now and Carey was booed in Japan this month over her very poor vocal performance. This proves what the Judiciary Report
stated last year
(and prior to that as well) Carey's voice is going. This is all I was stating and asking about when the "lambs" tried to jump down my throat. Now you see it for yourselves (see video posted above of her recent concert).
I was a fan of Carey's when she started out. Carey debuted when I was about 12-years-old and I bought her CD. Her voice was strong and clear on her self-titled debut. Carey did well during live performances during that time period. Her voice was on target. However, by the time she reached her third CD "Music Box" it became apparent something had gone wrong with her voice.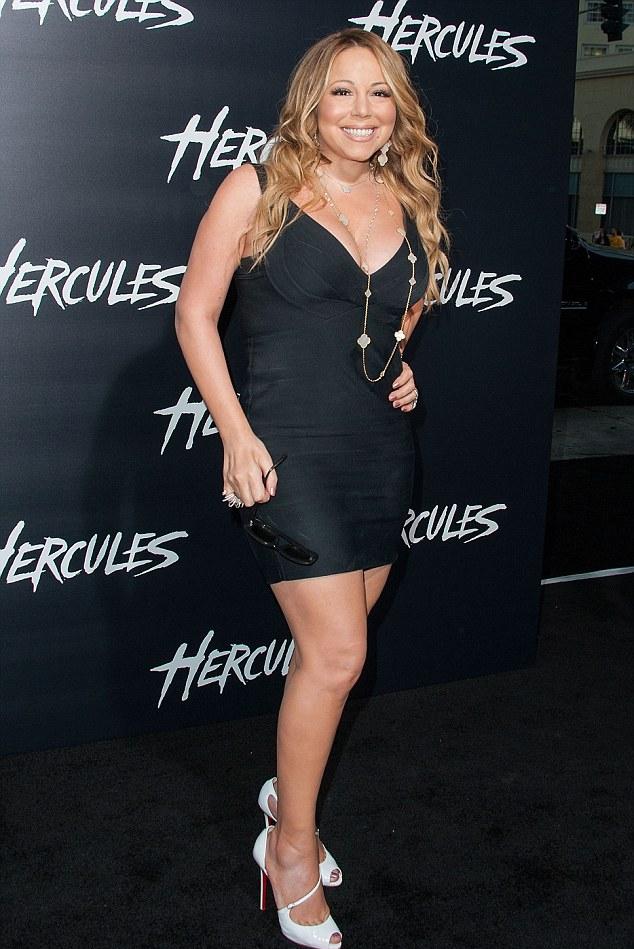 Mariah Carey
Female singer's voices often begin to deteriorate in their 50s. Here was Mariah in her 20s with noticeable vocal damage. As a singer, I always found what happened to her perplexing (not to mention scary). Mariah's contemporaries such as Whitney Houston, didn't suffer that type of vocal deterioration.
A great example of a strong voice that keeps on going is Patti Labelle, who is in her 70s and her vocals are as strong as ever (she looks better than ever too). Something happened to Carey that caused her voice to go very early. I don't think it is psychological. It's something physical/physiological.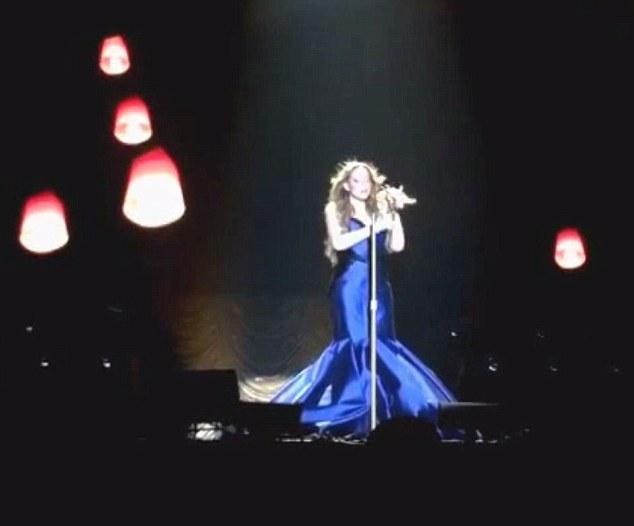 Mariah Carey was booed in Japan this month
It could be overuse of upper octave notes, particularly the whistle register on a regular basis. Carey put out a lot of CDs and did many performances in the 1990s with the whistle register, made popular by Minnie Ripperton, as her trademark. There's a possibility it constitute overuse of an unnatural tone and it created damage over the course of a few years.
Carey also like to belt on stage with big notes. Belting may get artists great reviews and applause, but studies have shown it can also create vocal cord tearing and bleeding. Singers don't see the damage, but proper medical inspection will reveal it.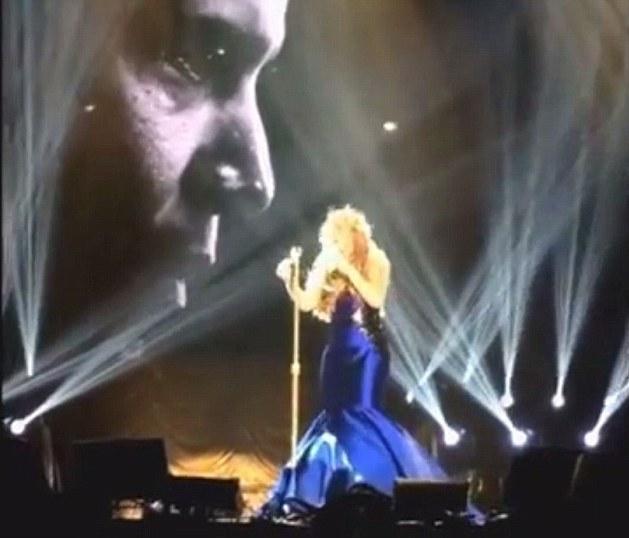 Mariah Carey performing in front of Obama backdrop
It could also be something Carey was ingesting that did a bit of damage. Sometimes singers mix up special concoctions, variations of teas and other liquids, to soothe their voices. There's also a brand of specialty tea (not a mainstream one) I don't think is particularly good for singer's voices, based on the ingredients, but I haven't done any comparative research on the product and will withhold my opinion and the name at this time. Either way, Carey's rapid vocal changes indicating depletion would make a good case study.