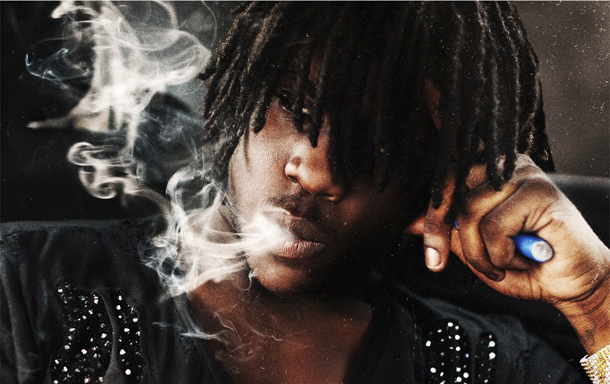 19-year-old trouble prone Chicago rapper, Chief Keef, real name Keith Cozart, has been unceremoniously dropped from his multi-million dollar record deal with Interscope Records, without all the terms and payments of the deal being fulfilled. Keef and Interscope have been having disagreements about the direction of his new album and career overall.
Cozart has had many run-ins with the law and spent time in juvenile detention centers. He recorded a few singles and released them to the internet, which garnered a significant amount of attention in the rap world. He was signed to Interscope Records on a deal thought to be worth up to $7,000,000. He was given a $1,000,000 advance to record his 2012 debut CD "Finally Rich." Keef had a few successful singles, but his debut CD flopped, selling approximately 200,000 copies over its main shelf life.
In addition to the $1,000,000 advance, very little of which was used to produce his low budget CD and videos, Keef earned money from doing concerts in clubs and small venues. However, Keef experienced money problems. For nearly two-years the Judiciary Report warned about Keef's wild spending and that it would lead to trouble. Then he was evicted from his home. Keef chose to rent and not buy, which the Judiciary Report advised against. He also purchased several sports cars, another move the Judiciary Report warned against.
Now that he has been dropped from his record deal, which the Judiciary Report knew was coming, he is going to face greater financial issues. Keef needs to sell most of the cars and put his remaining cash into buying a home, via mortgage, opening a savings account and looking into legitimate, legal ways to start a small business to generate revenues, as the music and sports industries are not a sure thing. It never is for anyone.