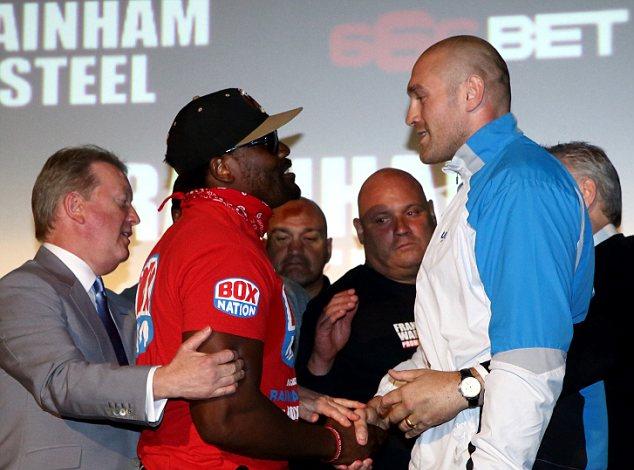 Dereck Chisora (left) and Tyson Fury (right)
Heavyweight boxers, Tyson Fury and Dereck Chisora, have set the stage for their long anticipated rematch in Britain. The pugilists will fight for the British Heavyweight boxing title on November 22, 2014 in London, England's ExCel arena. Fury won the first fight in 2011.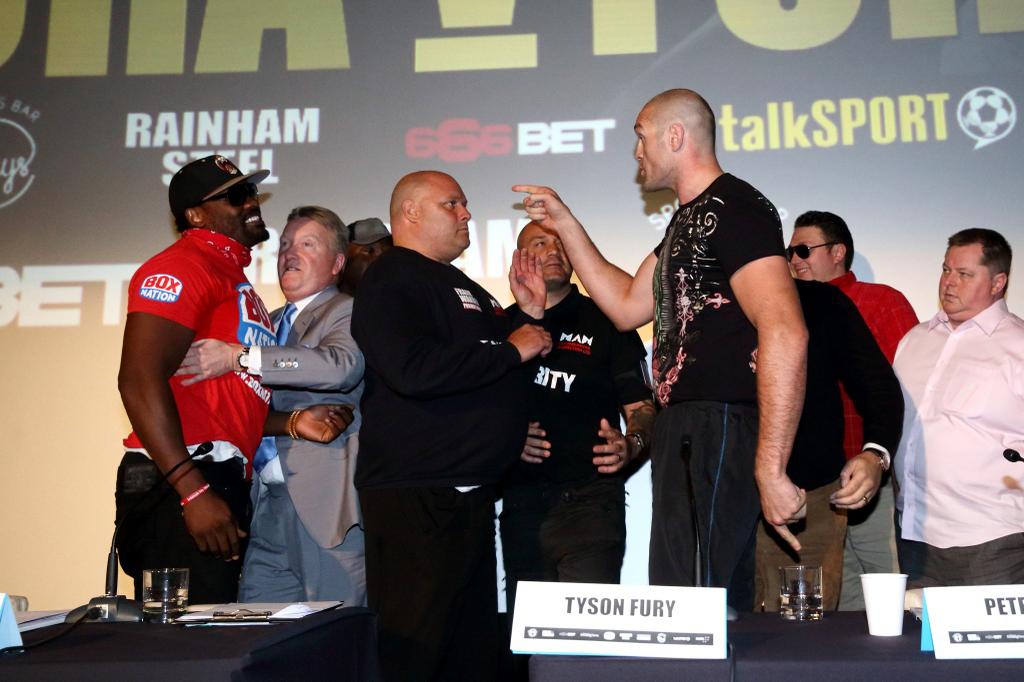 Recently, Fury ran afoul of the British Boxing Board of Control over his profane, sexually explicit speech at a press conference with Chisora, where men, women and children were present. Fury initially stated he is refusing to attend the hearing, despite the fact the council warned it would result in the revocation of his boxing license. However, he had a change of heart and made peace with the boxing board and paid a $25,000 fine, paving the way for the fight to proceed.
STORY SOURCE
Tyson Fury clear for Dereck Chisora rematch after escaping ban
The Guardian, Wednesday 10 September 2014 15.05 EDT- Dereck Chisora and Tyson Fury Tyson Fury, left, is clear to undertake a rematch with Dereck Chisora after receiving a fine rather than a ban for misconduct. Tyson Fury has been given the go-ahead for his grudge match with Dereck Chisora after escaping a ban by the British Boxing Board of Control.
The board has fined Fury £15,000 after charging him with misconduct over a foul-mouthed tirade at a press conference in June. Fury and Chisora will come face to face at a press conference on Monday when the promoter Frank Warren will announce further details of the 22 November bout…