...And Other Criminal Activity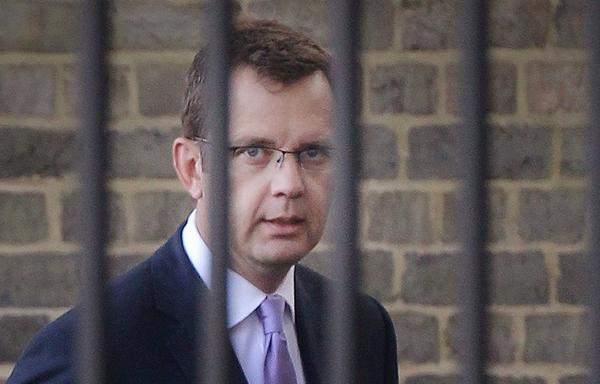 This is a follow up to a
story I broke first
via filing a police complaint with the Metropolitan Police in London (and publishing it online to my sites), regarding cruel media mogul, Rupert Murdoch, his company News Corp/News International and his
Kabbalah Center cohort Madonna
, phone hacking people (among other things). Months after I filed the complaint and I wrote about it online, it became a scandal when the Metropolitan Police began making arrests, detaining employees of Rupert Murdoch on phone hacking charges. Several went to prison.
Andy Coulson, the former editor of Rupert Murdoch's now shuttered "News Of The World" newspaper, whom I encountered in London in 2012 on the street outside my cousin's home in Dulwich (London)
angrily muttered while staring at me
, was sentenced to 18-months in prison for phone hacking in June of 2014.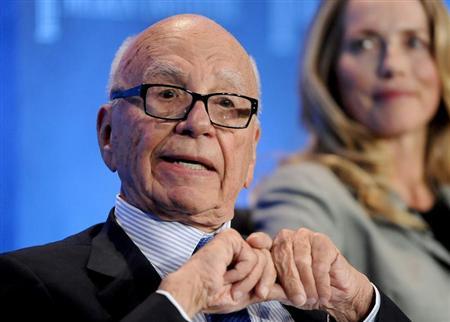 Rupert Murdoch has been accused by members of Congress of engaging in commissioned hacking and the theft of intellectual property of companies located in America, which he pillaged and tried to drive out of business via strong-arm tactics and threats
Coulson has spent the past 9 weeks at Belmarsh prison in England for his crimes. Belmarsh is a tough British men's prison and rightly so, as it holds terrorists and other inmates convicted of committing serious offenses. It is strict and structured like a serious prison should be.
After two months at Belmarsh, 46-year-old Coulson, who was clearly breaking under the pressure of going from a high class lifestyle hobnobbing with the elite to an austere and confining prison cell, has been transferred to an "open prison" according to one of his fellow co-conspirators, Neville Thurlbeck, who also served time for phone hacking at Rupert Murdoch's "News Of The World."
I don't hate Coulson. He rose from humble beginnings and became successful, but he was wrong to let Murdoch use him to break the law, by promising him the world in exchange for illegality. But that's what happens when you make a deal with the devil. He will come to collect, as choices have consequences.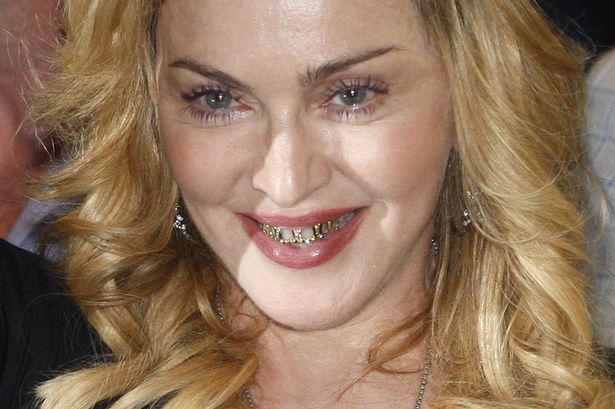 Madonna
Britain has exceptionally good newspapers such as the Guardian and the Telegraph, to name a few. However, I used to read the News Of The World and frown. They harassed, spied on and stalked some of my favorite British footballers, singers, actors and actresses - ruining their marriages and careers with a terrible culture of destructive journalism Murdoch set the agenda for at the paper. Murdoch was making money from destroying lives (still does with other publications around the world).
Murdoch and his Kabbalah Center cohort Madonna continue to phone hack especially in America. The reason I'd blown the whistle on them in the aforementioned police complaint to the Metropolitan police, was their greed and rampant hacking of my mobile phone, as well as illegally wiretapping my landline telephones in Miami. They had my business computers hacked as well and illegally copied and began to use the contents of my Copyrighted Catalog.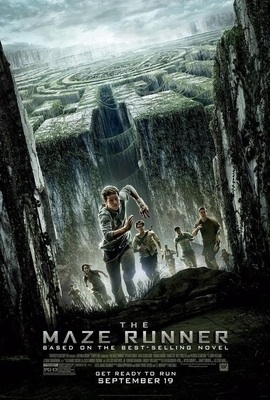 Maze Runner
To this day Murdoch and Madonna have not stopped using and passing around items from my preexisting Copyrighted Catalog without permission. Madonna has been criminally selling items from my copyrights at reduced rates to her fellow Kabbalah Center members, Rihanna, Beyonce, Jay Z (and Roc Nation artists) and Ne-Yo, among others, who know they are purchasing stolen copyrights. Some of the more recent infringements include, Murdoch's 20th Century Fox rip off film "The Maze Runner."
Others include the films "No Good Deed" starring Idris Elba, a man who is a friend of Madonna's ex-husband, Guy Ritchie. It is a copyright I'd written and registered years ago with the Library of Congress. Elba has been in other infringements as well.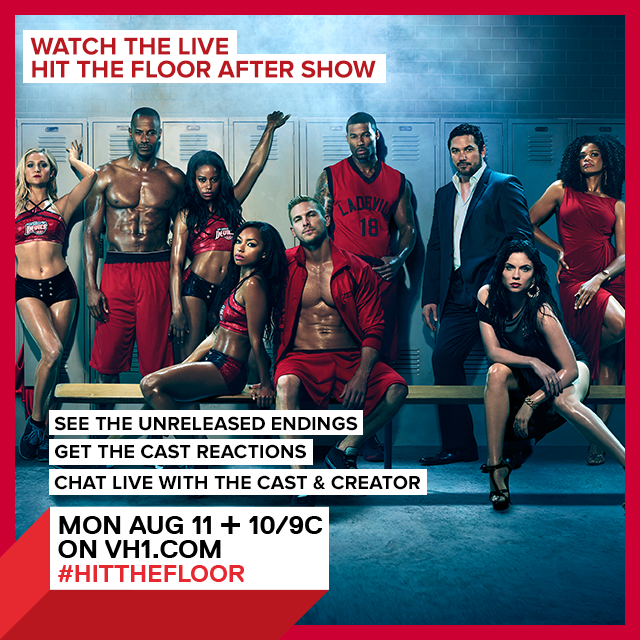 Hit The Floor
The television show "Hit The Floor" is an infringement/complete and utter rip off of a preexisting copyrighted film treatment I wrote years ago. Madonna, who has ties to VH-1, illegally sold the copyright she stole from my Copyrighted Catalog, she obtained through criminal, commissioned hacking. Madonna has a sick obsession with including invasive items in copyrights she steals from me.
A previous film Madonna claims she directed, contained a character with my initials and other distinct similarities that mirror my life. The "Hit The Floor" infringement contains a character named "Asha" which is a variation of my name "Aisha." A few years ago, there was another infringement of a preexisting copyright loosely based on my life in Miami, Madonna stole it and renamed it "Aisha" and sold it to a foreign film company, who came to Miami and filmed it. The whole thing was creepy.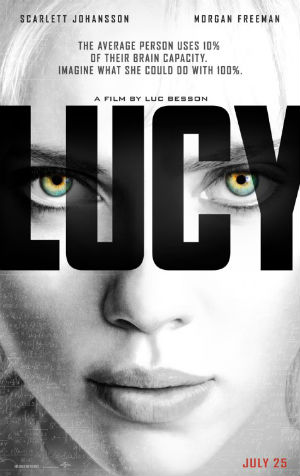 Luc Besson
The film "Lucy" is also a complete infringement from my Copyrighted Catalog of an item I had registered years ago in the Copyright Office. Due to the terrible harassment, death threats and thefts of copyright from Murdoch, Madonna and company, coupled with the extensive work I've been doing on two forthcoming pharmaceutical drugs patents, I had a life threatening brain hemorrhage in 2008.
I was admitted to Jackson Memorial Hospital in Miami for 4 days. The brain hemorrhage was a rare one. So rare the attending doctor was alarmed and told me to "take a look at the scan" as he'd "never seen a brain hemorrhage in that region of the brain before." Thank God I didn't need surgery and I'm fully recovered.
I have a high IQ and have authored
several exclusive, groundbreaking science articles
on the site on subjects such as cancer that later proved true and correct. I've read a lot about the human brain over the years (especially Einstein's, who's brain had subtle deviations discovered after his death).
During a follow up visit with my neurologist in 2009, I wondered if people with high IQs used more than the standard 10% brain power and asked my doctor if he saw any deviations in my brain. He said based on the scans my brain is healthy and normal (but truthfully, to make a thorough study of the brain a pathologist would have to dissect it after the subject's death). And no, I'm not saying I'm as smart as Einstein, but most use him as the gold standard when it comes to intelligence and that's why I brought him up.
Since my IQ is high and the hemorrhage occurred in a rare place in the brain, it made me wonder if I was overusing a part of my brain in doing my pharmaceutical drug work for forthcoming patents, coupled with the terrible stress from Madonna and company, triggering a rare hemorrhage in said region.
That's how the idea for the copyright was born that Madonna criminally copied via commissioned hacking and sold to her business associate, Luc Besson. He illegally used it, renamed it "Lucy" and added some malevolent things to it. My copyright was supposed to be benevolent about a person that uses so much brainpower, more than the average person, that they solve many scientific and social problems. However, from what I've seen, Besson turned the copyright into a sick mess.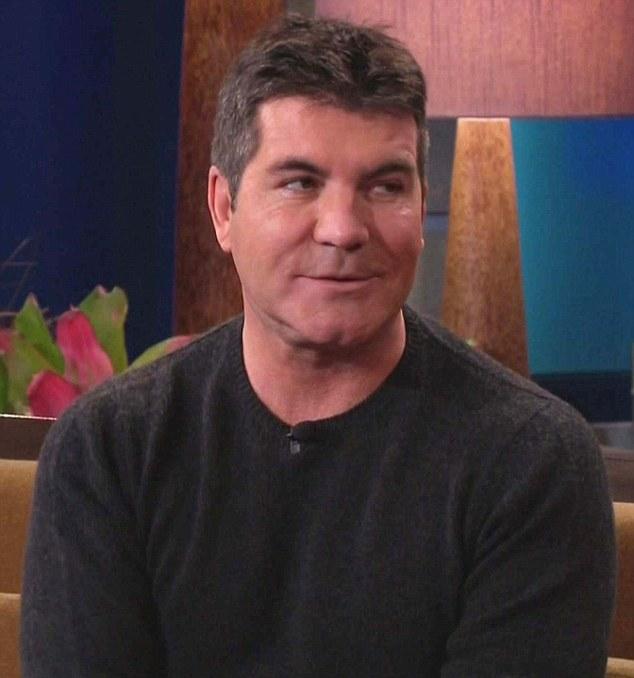 Simon Cowell
Other infringements include items from my Copyrighted Catalog
that are illegally at News Corp, which made it's way to News Corp's company Fox, who hired Simon Cowell for the American Idol show, among other things. Cowell illegally passed on items from my Copyrighted Catalog to people at his company Syco, as well as affiliate 19 (Simon Fuller) and artists connected to him such as Cheryl Cole (nee Tweedy) and Jessie J.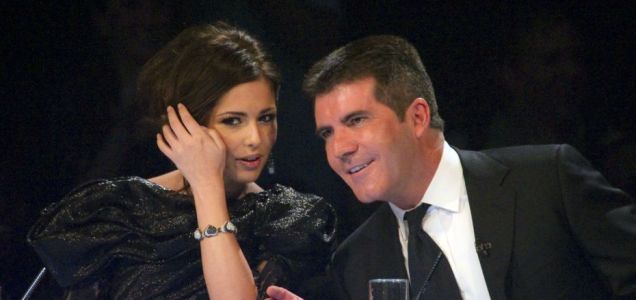 Cheryl Cole and Simon Cowell
Cole ripped off two CDs worth of music from my preexisting Copyrighted Catalog, such as the song "Fight For This Love" during her time working with Cowell. Jessie J criminally infringed my copyrights as well, while working with Sony allegedly as a songwriter. Sony distributes Syco and 19's music.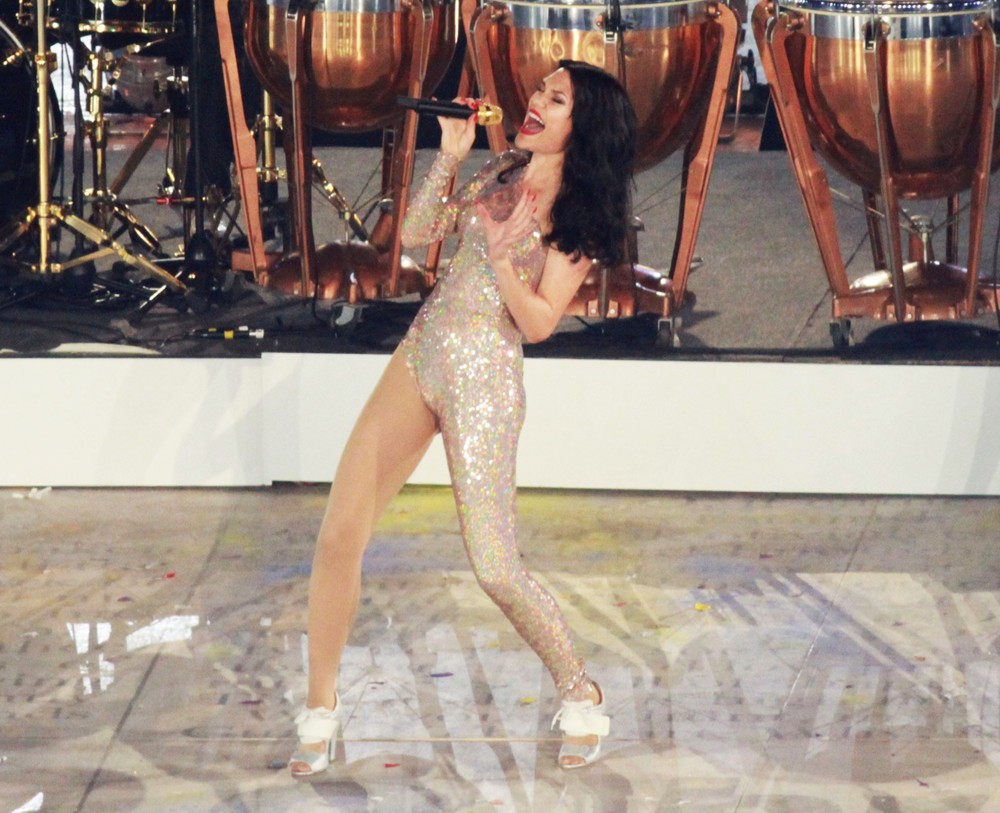 Jessie J performing criminally stolen song at the 2012 Olympics
For example, Jessie J criminally infringed my preexisting copyright for the song "Price Tag." Years prior I had written and recorded a song entitled "It's About The Money" and registered the recording in the Library of Congress as apart of an unreleased soundtrack for a film. Jessie J ripped off the song, changed the hook from "It's about the money" to "It's NOT about the money" took writer's credit and royalties for it.
Je
ssie J even sang it at the 2012 Olympics of all places, an event about global goodwill and brotherhood, where people from all over the world, including my fellow Jamaicans had gathered and here she is singing this criminally stolen song that was a Christian song, half naked. Talk about ill will. Jessie J has stolen other preexisting copyrighted items from my Copyrighted Catalog as well and engaged in other weird behavior with Madonna against me.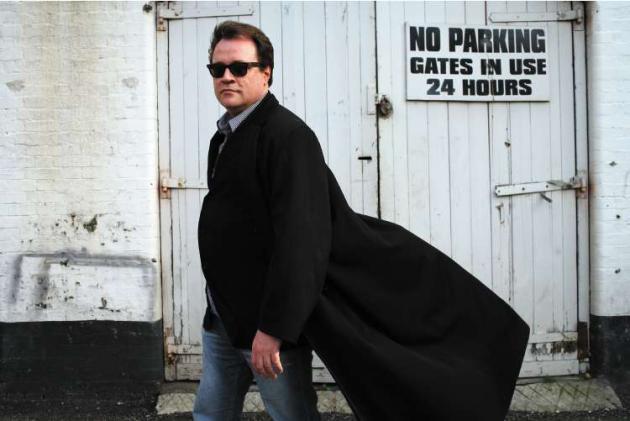 Russell Davies
Madonna has also spread other items from my preexisting Copyrighted Catalog to Warner Bros, a company she has worked with for 30-years. They illegally used items from it and criminally passed it on to people at the BBC in London, as Warner Bros distributes their DVDs and gets a share in their royalties.
As a result, items from my preexisting Copyrighted Catalog has been used as storylines on select episodes of "Torchwood" "The Sarah Jane Adventures" and the "Doctor Who" reboot by Russell Davies (who left the show right after I first made the accusation online) and Steven Moffat, who is still on the show stealing left, right and center from my preexisting copyrights. Other items from my copyrights were used to create the BBC shows "Survivors" and "Primeval."
Steven Moffatt
Now if only the FBI would get off its butt and arrest select people in Hollywood at companies such as Disney, Warner Bros and Sony, among others, who are pedophiles preying on minors for sick sexual exploitation. Oh yea, I forgot, the FBI is corrupt and doesn't believe in arresting famous people with usefully deep pockets.
Side Bar: I spend so much of my time working on forthcoming pharmaceutical patents to help sick people and yet I'm being targeted by a vile Hollywood cult, robbing, harassing and threatening me, emailing me death threats with racial slurs, showing up at my home, knocking on the door and refusing to leave until security is called, stalking me when I leave my home, hacking my computers, copying the contents and trying to sabotage and slow down my work, to continue their stealing spree for undue financial enrichment the FBI has turned a blind eye to, because they're famous. It's a sick and disgusting reminder there is evil in this world.
While I constantly work on the pharmaceutical patents to help sick people, using the limited resources I have, funds from the copyrights they've stolen from me are going to furnish these stars with things like cocaine, ecstasy tablets, marijuana, champagne, expensive vacations, luxury homes, sports cars, strippers and plastic surgery.