On Saturday, August 23, 2014, R&B singer, Chris Brown, held a pre-VMA party at Los Angeles' 1Oak night club on the Sunset Strip. Many stars were in attendance, such as singer Justin Bieber, model Jessica White, rapper The Game and former music mogul, Marion "Suge" Knight.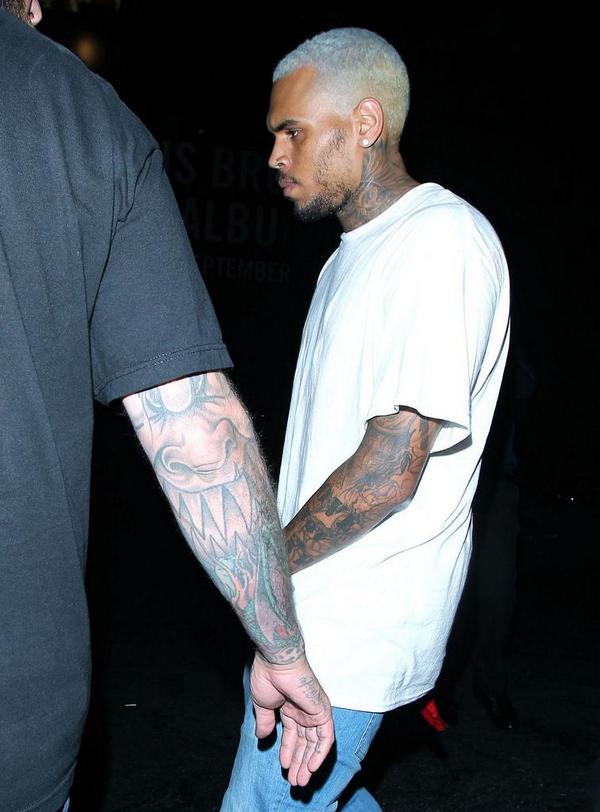 Chris Brown leaving the party angered by the senseless violence
The Game and Suge Knight are members of the Bloods street gang, who are under constant surveillance by the FBI and ATF. Brown also went to a faction of the Bloods gang for protection, after the music industry cult the Kabbalah Center, who bills themselves "The Illuminati" began threatening and harassing him (see: Madonna and Jay-Z). Rihanna got him involved with Kabbalah and it has turned into a nightmare for him (and others).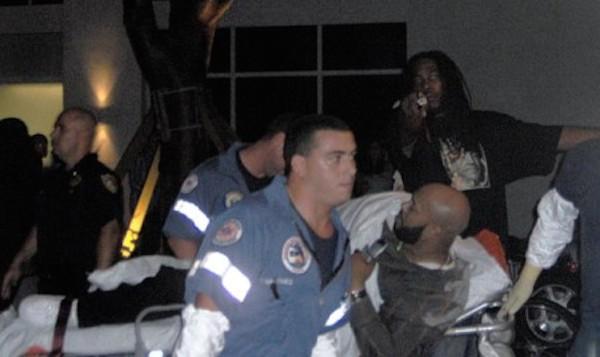 Suge Knight being wheeled to the ambulance after being shot six times. 4 bullets were lodged in his stomach and 2 went through his body exiting. Two other people were reportedly shot as well.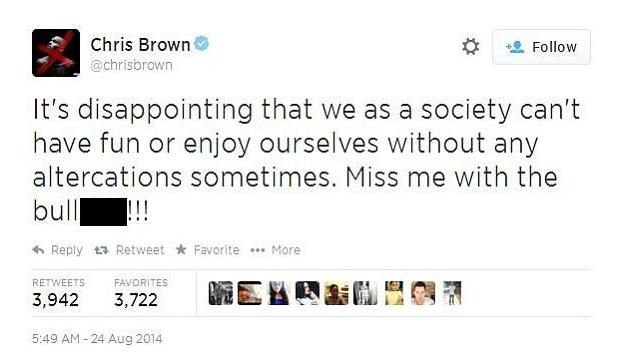 Witnesses who attended the party have made statements that concur with what others have stated, indicating Chris Brown was the intended target of the shooting. Brown took to Twitter to express his displeasure at what had transpired.