Karrueche Tran, the girlfriend of singer Chris Brown, found herself in hot water today, after co-hosting an episode of BET's "106 & Park." Tran read a joke off a teleprompter written by BET staff about toddler Blue Ivy, the daughter of singer Beyonce's and rapper, Jay Z, who the child looks a lot like in many ways.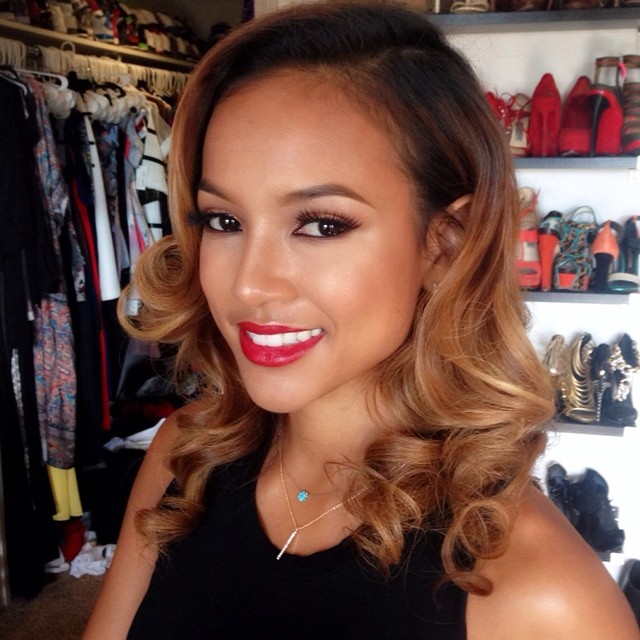 Karrueche Tran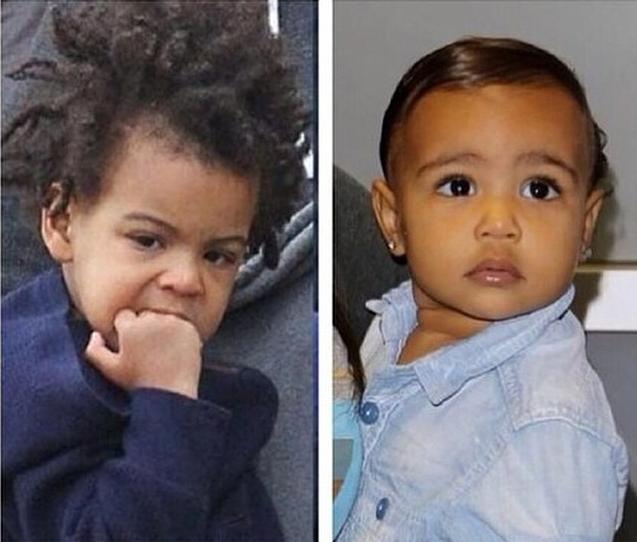 Blue Ivy (left) and Kim Kardashian's North (right). Blue Ivy is constantly unfavorably compared to other celebrity children due to her parents refusal to groom her hair.
The BET joke was a reflection of many comments on social networking, stating Blue Ivy's parents don't comb her hair (see video above). First of all, let's be real, little Blue Ivy deserves more from her parents regarding hair grooming. Blue Ivy is not responsible for her grooming. That's her parents job. Blue Ivy is routinely seen in public looking like she had just been doing handstands on the carpet. Her hair is not being combed, evidenced by the fact it is matted and has lint in it.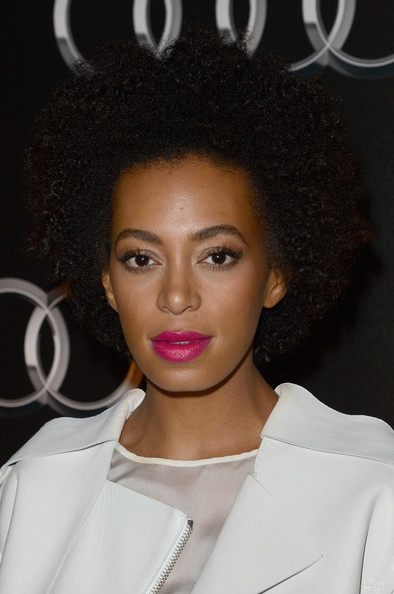 Solange Knowles' well groomed afro style would be good for Blue Ivy
This is so unnecessary and opening the poor child up to unnecessary scrutiny. She is being unfavorably compared to other celebrity babies and is often the butt of jokes on social networking. This is Beyonce and Jay Z's fault. Blue Ivy's aunty, Solange, has a nice, neat, well groomed afro. There's no excuse for Beyonce and Jay Z to do anything less for Blue Ivy. They can give Blue Ivy a nice, neat, even little fro, groomed with a little aloe.