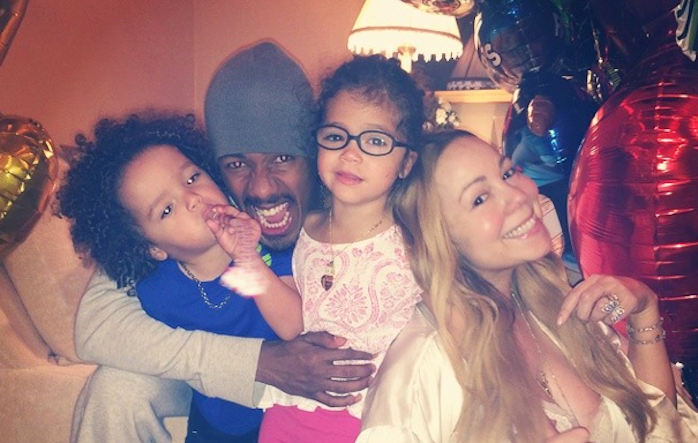 Nick Cannon, Mariah Carey and their kids Moroccan and Monroe
According to online reports from sites such as TMZ, comedian, Nick Cannon, 33, left his wife of 6-years, singer Mariah Carey, 45 and their 3-year-old twin kids, allegedly claiming she is mentally ill. The question is, did he not know this before. Years ago Mariah Carey was involuntarily institutionalized in the psychiatric ward of a hospital, after making psychotic claims and trying to kill herself. She was heard making incoherent statements and unbalanced claims, leading authorities to believe she had become mentally ill.
For years, Carey's behavior has been very schizophrenic and cause for concern among those in her circle and at record labels. Yet that didn't stop womanizer Cannon from marrying Carey and impregnating her. Now he wants to complain. Marriage is supposed to be for better or worse. Though the two were never a good match. Not because of the age difference, as very successful famous women such as Tina Turner and Joan Collins, among others, have been in loving, long-term relationships with men significantly younger than they are.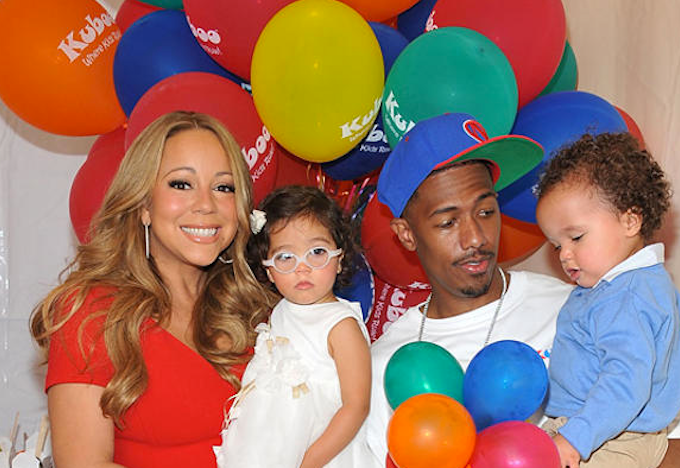 Nick Cannon, Mariah Carey and their kids Moroccan and Monroe
Cannon used Carey for career advancement, much like she used former Sony CEO, Tommy Mottola, who was 20-years her senior, in an adulterous affair, then loveless marriage to become rich and famous when she was a teen. Now that Cannon's gotten what he wanted and her career has hit the skids, she is no longer useful to him and he has bailed on Carey and their two kids. What goes around comes around (for Carey) but Cannon is wrong to have done this.
Cannon says Carey is mentally ill and his kids aren't safe, yet he's walked out on his family, partying his butt off, messing with other women and not making any legal effort to secure a safe environment for his offspring. I don't doubt Carey is mentally ill and capable of fully self-destructing and even irrationally trying to take others with her in a moment of despair, but what court recognized steps have been taken to protect the children.