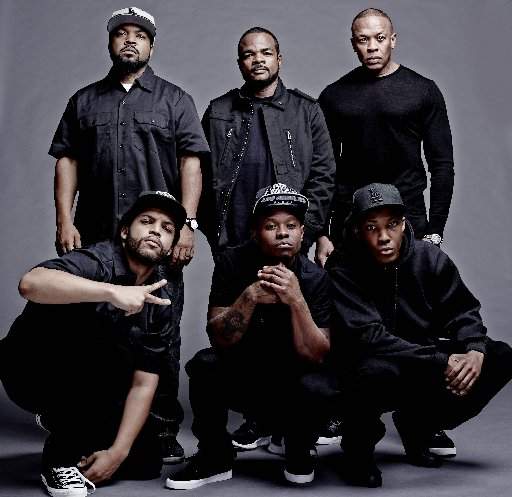 Members of NWA and the cast and crew of forthcoming biopic "Straight Outta Compton"
A shooting broke out on the set of the forthcoming NWA biopic "Straight Outta Compton." The 1980s rap group, fronted by rappers Dr. Dre and Ice Cube, was filming outside a courthouse in Compton, California, when shots rang out. Witnesses reported seeing men holding up ganging signs (with their fingers) before doing a drive-by shooting outside the courthouse that left one person suffering from a gunshot wound.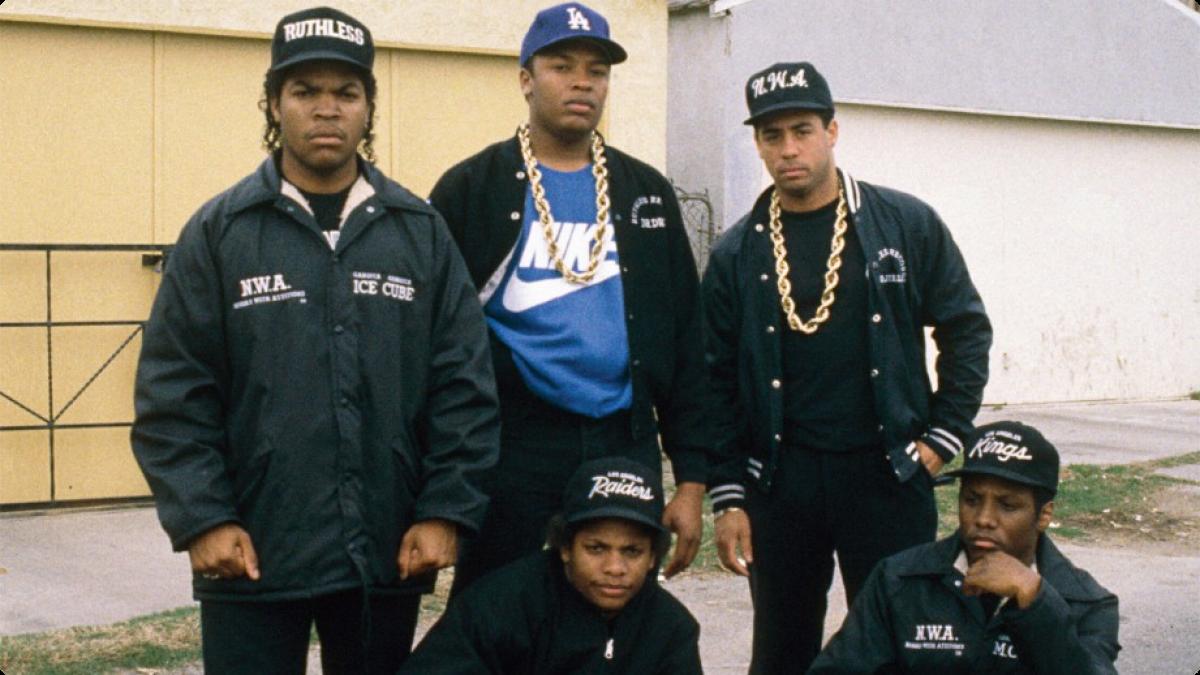 NWA in the 1980s
The film is already immersed in controversy, due to an offensive casting call sent out by the film's producers and studio. The casting call portrayed black women in a very negative light. The producers of the film and Universal Pictures apologized for the extreme offense it caused.
RELATED ARTICLE