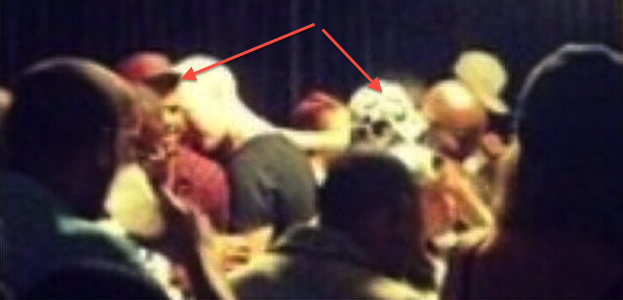 Chris Brown and Rihanna backstage at her show. He wasn't there by accident and she knew he would be.
For months the Judiciary Report has insisted Rihanna has been inquiring in the industry about the movements of on and off again boyfriend, Chris Brown, wanting to get back with him. The site also reported she has been crying over him. This past weekend, Brown and Rihanna were spotted backstage at her concert in California, which took place at the Rose Bowl. Ironically she's headlining the tour with another man she's smashed, rapper Eminem (boy, those drawers have some mileage on them).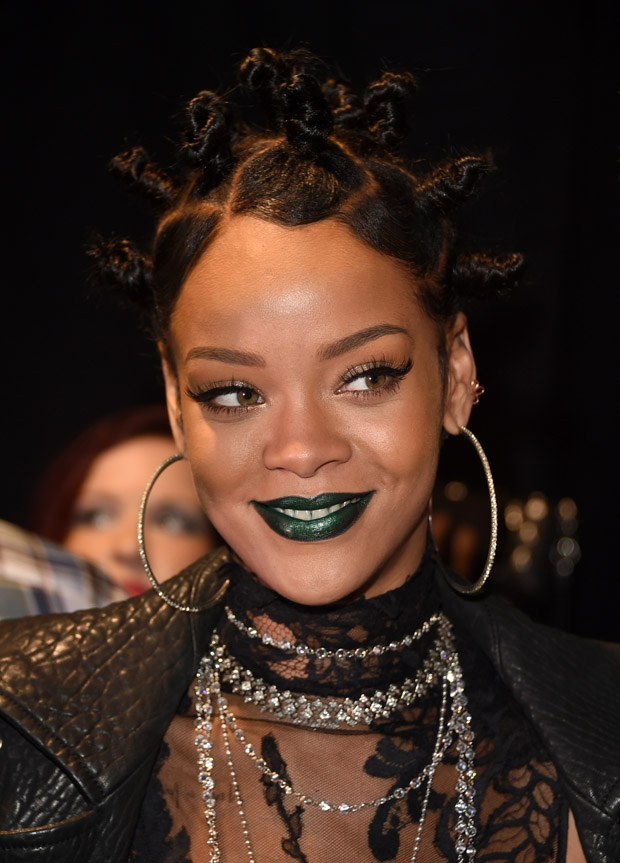 Rihanna
Brown recently broke up again with on and off again girlfriend, Karrueche Tran, whom I'm told said regarding the break up, "I can't believe this happened again." She is heartbroken over the split. Tran saw Brown through one of the roughest times in his life, being incarcerated for nearly five months. Tran thought the relationship would move on to the next step and produce a commitment from Brown. However, he changed his mind when he was released from jail and still is not ready to propose or get married.
STORY SOURCE

Chris Brown Spotted Back Stage with Rihanna
Monday, August 11, 2014 - Days after painting and posting a picture of Rihanna and Eminem's tour logo online [click here if you missed that], Chris Brown is spotted back stage at the Monster Tour… Over the weekend social media exploded with fuzzy photos of Chris Brown back stage standing near Rihanna after the concert at The Rose Bowl. Despite the unclear photos multiple witness confirm Chris Brown was definitely back stage with his buddy Tyga...