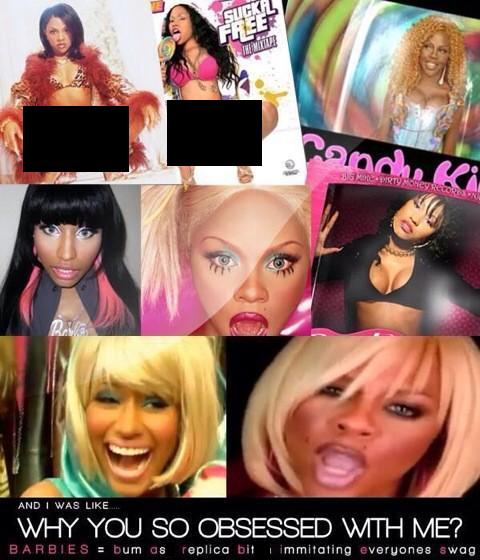 Lil Kim (top left) and Nicki Minaj (top center). Repeating images show other similarities (Photo redacted by the Judiciary Report).
Lil Kim made a name for herself in the rap music world beginning in the 90s as a member of the late rapper Notorious BIG's group Junior Mafia. Kim was also the rapper's girlfriend prior to him becoming famous and in the last days before his death, after a ill-fated match up and marriage with talented songstress Faith Evans.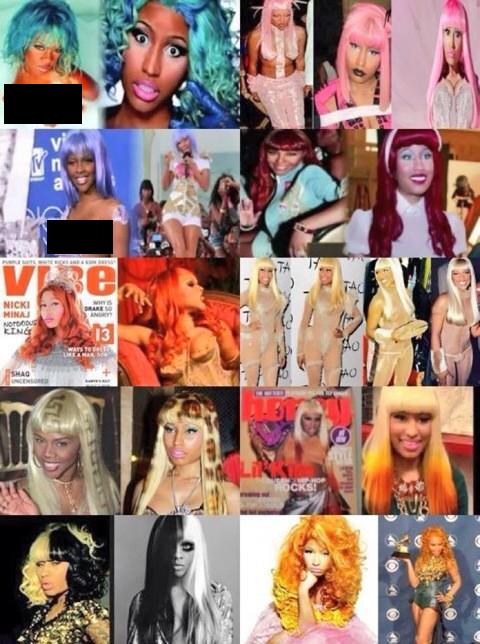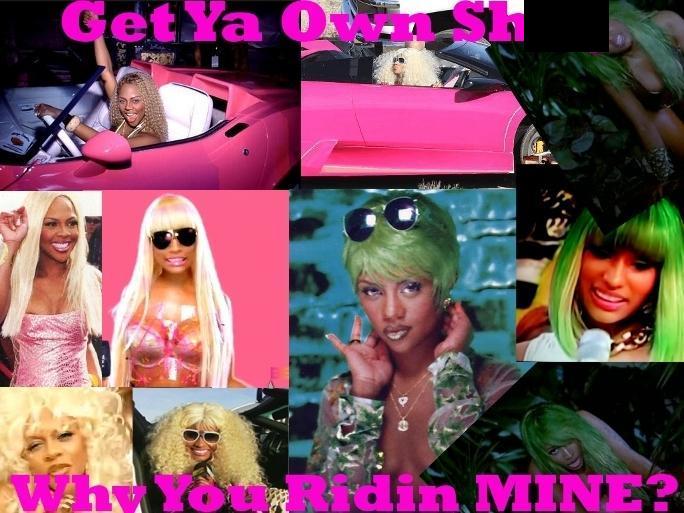 (Photos redacted by the Judiciary Report)
Kim was B.I.G.'s mistress in what has a bad idea, much like his marriage to faith, as the two were not suited to each other. B.I.G. always tried to help Kim and made her famous as a rapper. In ways she was the female version of him. Her CDs were explicit and inappropriate. Her look was different from any other female rapper and caught a significant amount of attention in the rap world.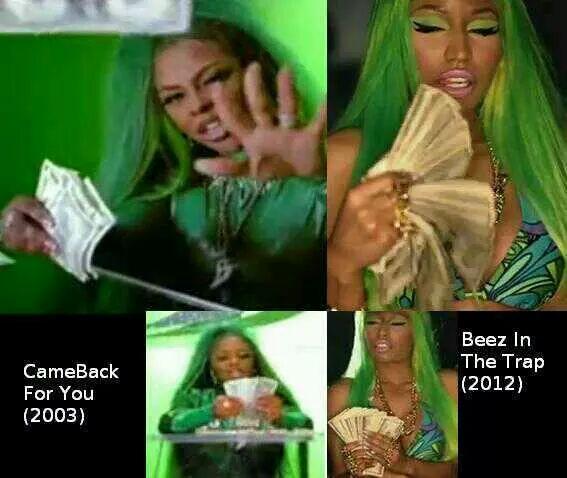 Fastforward 15-years later and we have Young Money's Nicki Minaj, who has many similarities to Kim. Nicki, like Kim was apart of a male dominated rap clique. However, any honest observer who saw Kim's career unfold and now Nicki's rise, can see the latter was influenced by the former. Well, Kim is tired of it. She has released a diss track entitled "Identity Theft" and a number of comparative photo montages highlighting her influence on Nicki.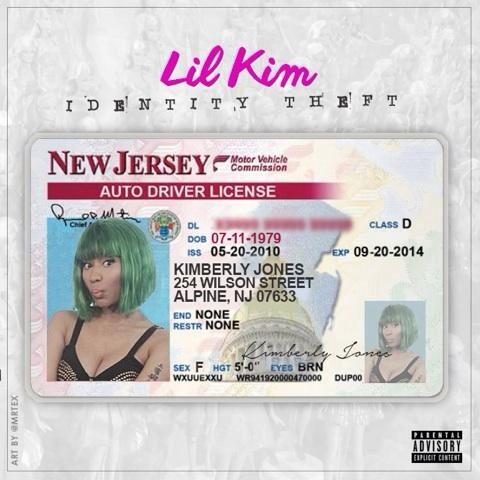 Lil Kim's "Identity Theft"
Ironically, now we also have Iggy Azalea, rapper T.I.'s protégé and mistress (Tiny is going to snatch every hair out of that woman's head one day) who is trying to be the new Nicki Minaj, even getting the same type of butt shots to increase the size of her behind, as the former did.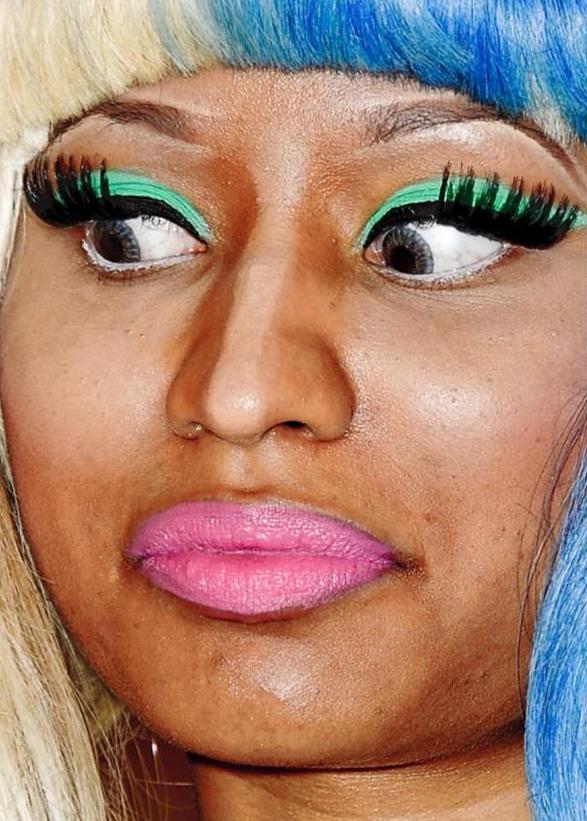 This is how Nicki Minaj is probably looking at Lil Kim after the diss track "Identity Theft"
In another irony, Iggy sounds an awful lot like Philadelphia rapper Eve. At the end of the day music, video and photo images are copyrightable and a person is entitled to the rights associated with their name and physical image (right of publicity).