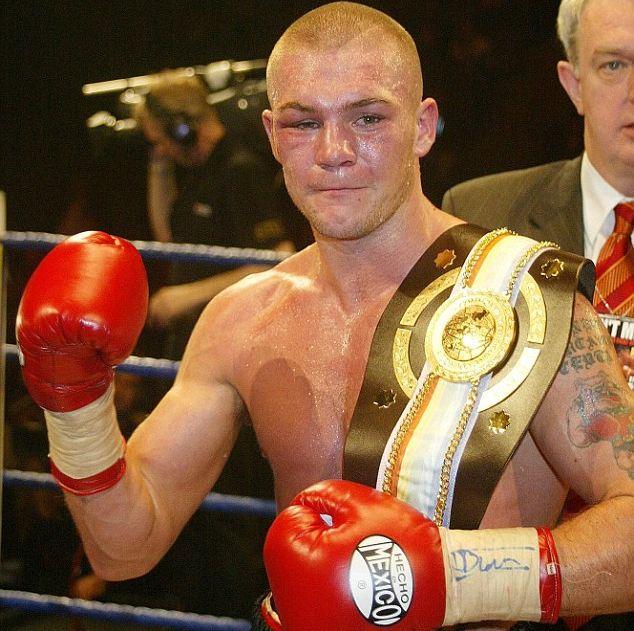 Jamie Moore
Former European boxing champion turned trainer, Jamie Moore, 35, who hails from Manchester, England, was shot five times while on vacation in Spain. Moore was vacationing at the $3,000,000 mansion of gangster, Daniel Kinahan, who is the son of Irish cocaine drug kingpin, Christy Kinahan. Reports indicate it was a case of mistaken identity, as Moore was "kneecapped" with two of the bullets hitting each leg.
Moore was training Irish boxer, Matthew Macklin, who was set to headline a sold out Matchroom Boxing show in Dublin, Ireland on August 30, 2014. The show has now been postponed. Moore took to Twitter and stated, "It's at times like this that you realise how well your thought of. I've had unbelievable support. Means a lot it really does. Thanks for all the well wishes. Overwhelmed. Gutted and confused about what happened, but thank God I'm ok."
This incident is another example of how unpredictable sports can be for money and the importance to save one's earnings. Moore quit boxing in 2010 after a doctor informed him a routine scan had revealed changes in his brain. Just like that, his boxing career had come to an end, right before he was in contention for a world title.
A second example of how unpredictable sports can be for many, the aforementioned shooting has delayed and possibly destroyed a payday for all the boxers on the postponed "Return Of The Mack" boxing bill in Dublin that was scheduled for August 30, 2014.
Once again, this is why the Judiciary Report has repeatedly emphasized in articles that athletes (and entertainers) in general, should save their money, spend wisely and seek sound business choices, as anything can happen.