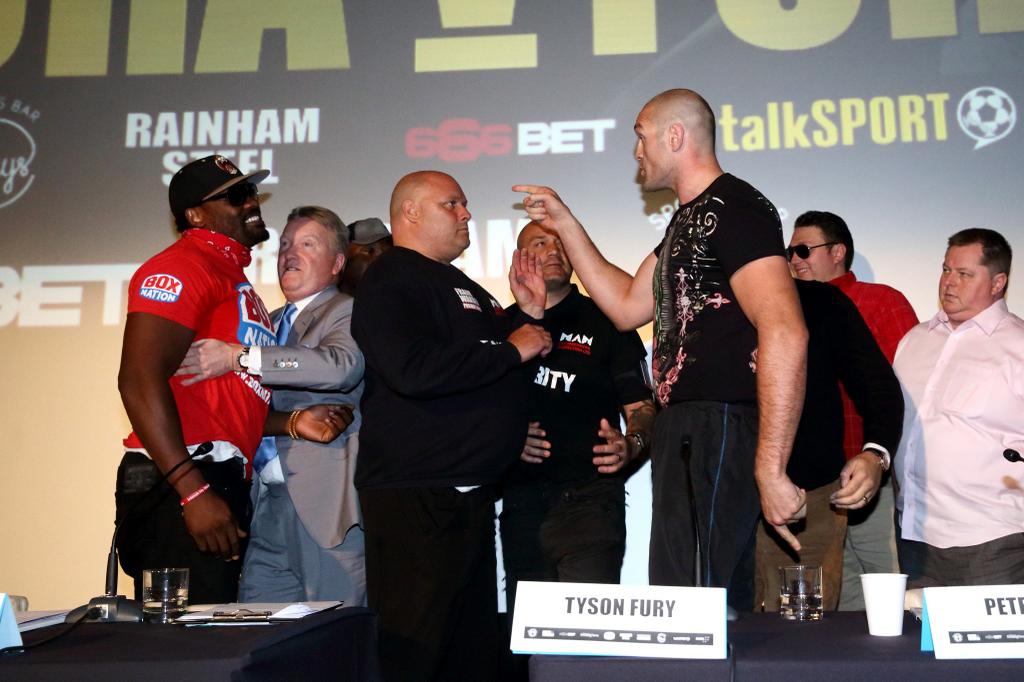 Dereck Chisora (left in red shirt) and Tyson Fury (pictured right and pointing)
Boxer Tyson Fury attended a press conference this week with rival Dereck Chisora, in support of their upcoming fight on July 26, 2014 in Britain. The press conference turned into a heated, expletive laced, sexually explicit argument, especially on Fury's end, in the presence of an audience containing men, women and children.
A journalist ripped Fury for his conduct, stating his inappropriate speech in an environment women and children are present was offensive. It appears the boxing commission agrees, as they have opened an investigation into Fury, after receiving a number of complaints. Fury took to the internet today and apologized for his conduct.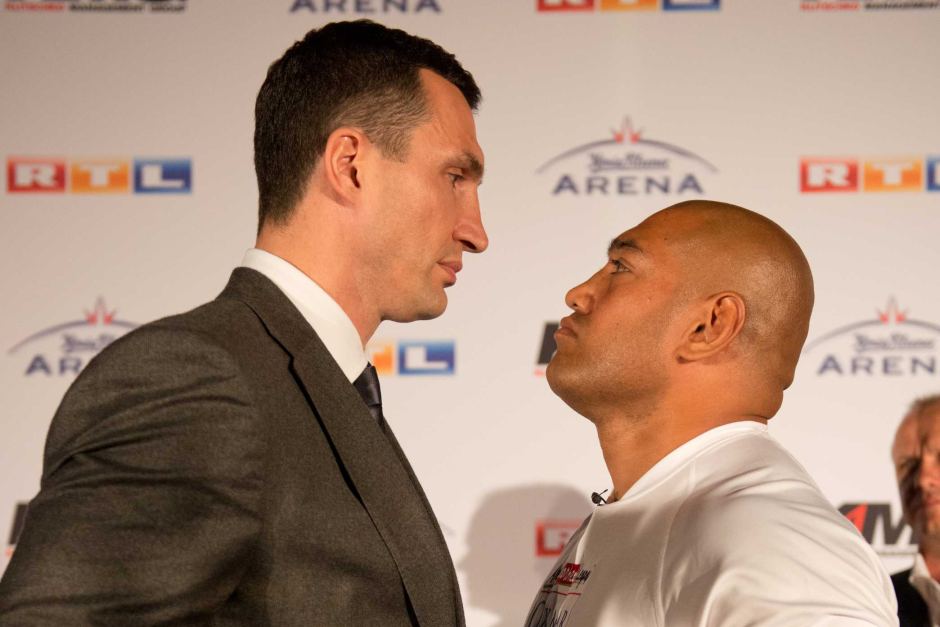 Wladimir Klitschko (left) recently defeated challenger Alex Leapai (right) to retain his four titles
Fury likes to trash talk, but there is a way to do so. It should be clean and clever. It should be sarcastic or funny, but never filthy. Ali and many boxers who've gone before Fury trash talked, but it was all in good fun. It never reached the levels of inappropriateness Fury's speech consistently does and he needs to change this behavior. Kids are watching and it is setting a bad example. He should clean up his speech. Furthermore, he is simply not marketable due to this conduct and it is costing him millions in endorsements/sponsorships. You have to be smart about these things.
Fury needs a physical makeover and a public relations one as well. This past weekend, before the aforementioned press conference, I commented on Fury's Twitter page, after he referred to heavyweight champ, Wladimir Klitschko, as a "p****" whilst calling him out in demanding a fight. This was not a good idea.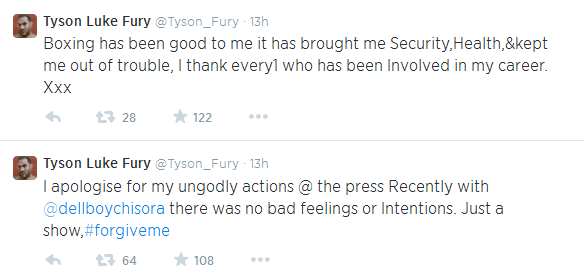 Tyson Fury tweets an apology on Twitter
While Fury can box and has a solid record full of wins, I stated Fury is not ready for Klitschko and the former's team should be honest with him and communicate this fact. It's not an insult. Just a warning. Fury would need a stronger training regimen and to fine tune his boxing skills, as Klitschko is very precise and a true power puncher.
Fury calling out Klitschko in that manner will not make him want to fight him. He will not take it seriously. Hence, Klitschko not returning his calls. You have to show him you are serious and have things together. Volatility is seen as weakness, not an asset.