Chris Brown (far right in red cap) and Rihanna (center right in green shirt)
Melissa Forde, the lesbian girlfriend, personal assistant and lackey of singer, Rihanna, has sparked new reconciliation rumors online about the latter's on and off again boyfriend, Chris Brown. Brown and girlfriend Karrueche Tran, whom Rihanna despises out of jealousy over her having Brown, had a bit of a public tiff with him on Twitter this week over loyalty.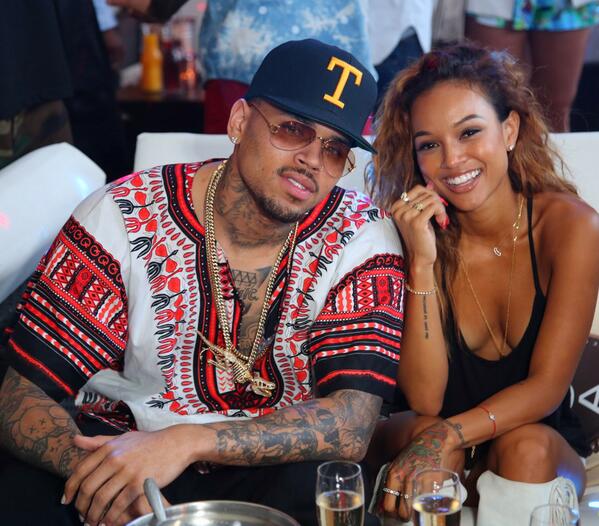 Chris Brown and Karrueche Tran
Rihanna, also known as Fivehead, saw an opportunity to do exactly what the Judiciary Report has insisted she has been trying to do behind the scenes for months, get back in with Chris Brown. Just as trouble surfaces between Brown and Tran, not even 24 hours later, Rihanna's messenger, Forde, posted a old photo of Rihanna and Chris Brown together when they were still together.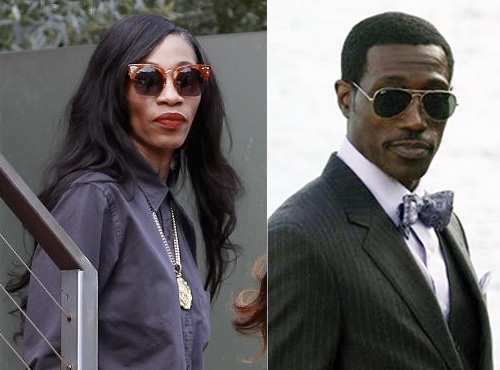 Have you ever seen Melissa Forde (left) and Wesley Snipes (right) in the same room? Well, that's because they're the same person (LOL).
If Rihanna posted the photo, she'd get a nasty call from Jay Z, as well as complaints from the record company, some of her fans and members of the public, still focusing on the 2009 domestic violence incident between her and Brown. Why else would you have your personal assistant post a photo of you and your on and off again boyfriend.