"These Ho*s Ain't Loyal" These Bros Ain't Loyal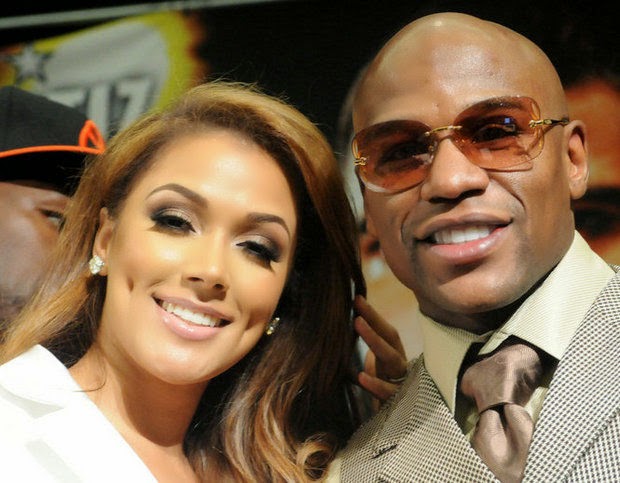 Shantel Jackson and Floyd Mayweather before he called off their engagement
Shantel Jackson, the ex-fiancée of undefeated lightweight boxer, Floyd Mayweather, who was dumped for aborting his unborn twin babies and lying to him she had a miscarriage, is being played for a fool by rapper Nelly. Jackson began dating Nelly after Mayweather broke off their engagement over the aforementioned deceit. Nelly's fans keep clowning Jackson online that he will not own up to her on social networking.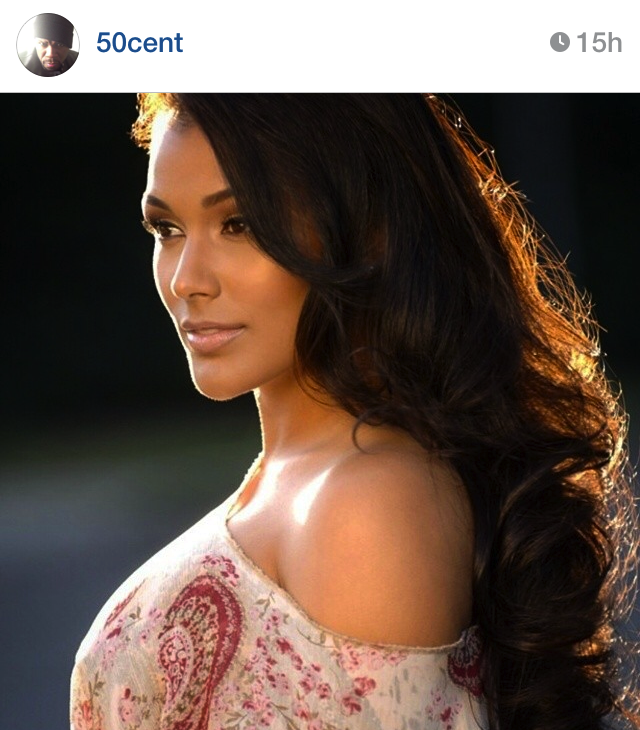 Shantel Jackson
Jackson tried to claim him as her boyfriend in a photo on her Instagram page, which featured her sticking her tongue out at him in a non-platonic way. However, days later, Nelly wished Shantel a happy birthday… and wait for it…didn't call her girlfriend or wifey, but "homie" which means friend. Nelly friend zoned her right over the internet causing his fans and blogs to laugh at Shantel. That was his way of saying I like you, but I don't want to commit to you. He's got other women.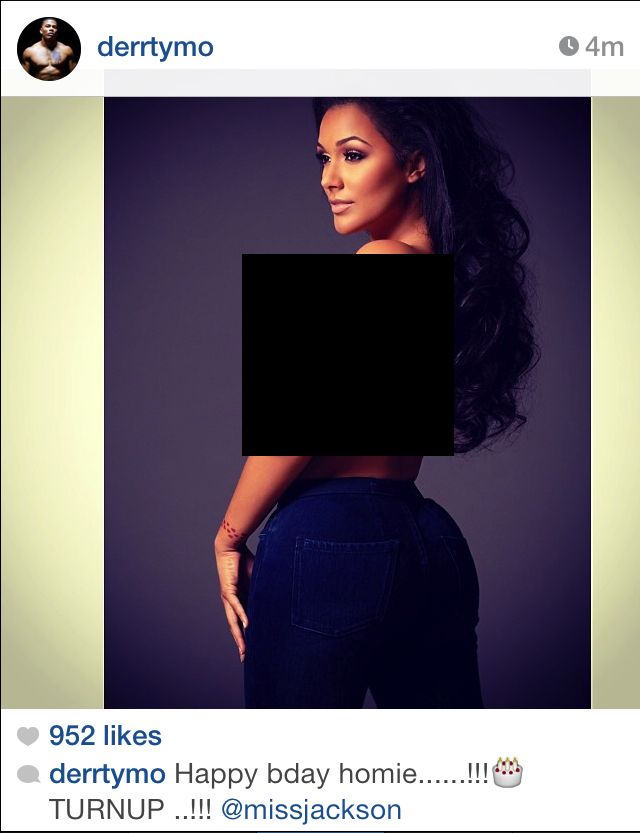 Nelly wishes his "homie" Shantel Jackson a happy birthday (topless photo redacted by the Judiciary Report)
Nelly dated the love of his life, singer Ashanti for years. The two had many public displays of affection. She was very good to him, even lending him $500,000 when he experienced financial trouble. Nelly still loves Ashanti and vice versa. Not to mention Nelly has already cheated on Shantel. To be frank, Nelly began having sex with Shantel for bragging rights to say he is sleeping with Mayweather's ex-fiancée. That's all it is for him.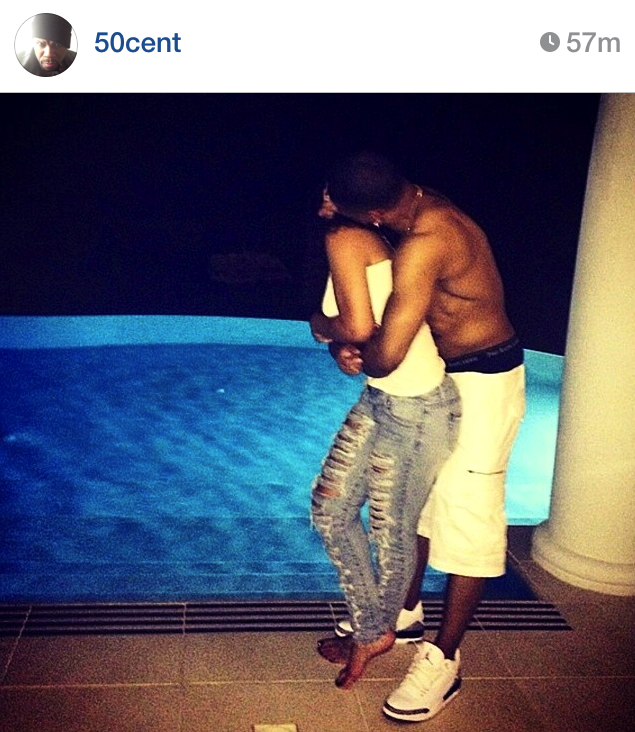 Nelly with his face turned from the camera (LOL) hugs Shantel Jackson
Shantel is running low on funds without Mayweather's money. Shantel sold the two cars Mayweather bought her, getting a cheaper one and has been living off the money. She also used some of the car sale funds for more plastic surgery and is struggling to make it as an actress in Hollywood, with it not going well. Dating Mayweather had opened doors for Jackson, but even with those opportunities, due to her lack of acting ability, it went nowhere.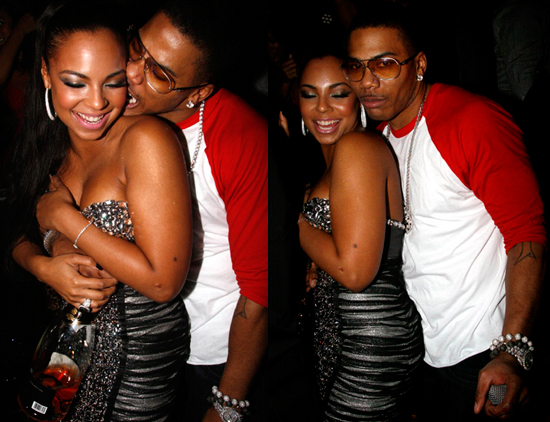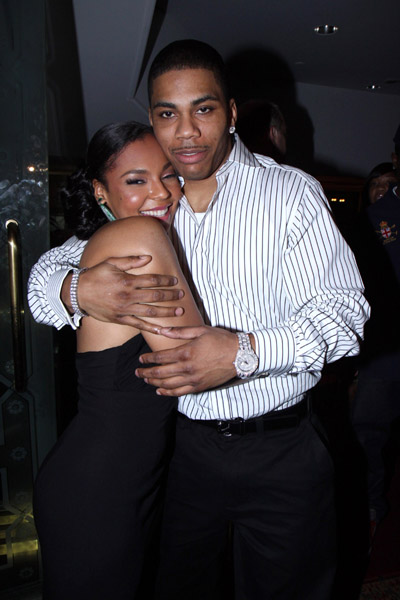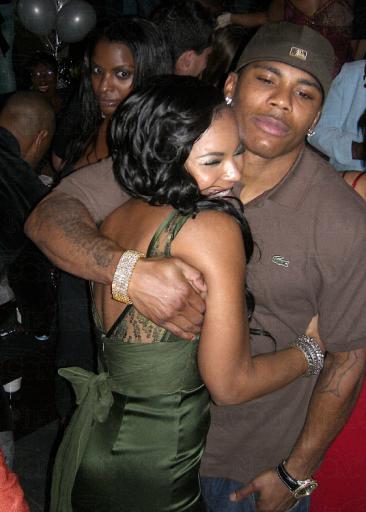 Nelly getting affectionate with Ashanti...with his face actually facing the camera (LOL)
You have to learn your craft. People automatically think being cute means you will be a great actress, but there is far more to it than that. As stated in the past, as beautiful as Halle Berry is as a woman, if she could not act, she would not have 1/10th of the success she has experienced. A thespian must be believable and engaging on screen, with a wide range of emotions and expressions.