Top earning boxer, Floyd Mayweather, has been having a tough time of late. After a restful month in Miami with his family, which he tweeted about on Twitter, the boxer ventured out to Los Angeles. First Mayweather was snubbed by ex-fiancée, Shantel Jackson, whom he waved at in a Los Angeles night club. Mayweather, who was in the club with his new girlfriend that his ex-fiancée has hated for over a year, masseuse, Doralie Medina, tried to make a peace offering in waiving and saying hi to Jackson, but she blanked him.
Jackson has been struggling after selling two cars and a luxury purse Mayweather bought for her while they were together. Jackson then purchased a less expensive car, while using the rest of the money to live in Los Angeles, in trying to make it as an actress. Jackson aborted Mayweather's unborn twin babies, lying to him that he stressed her out and caused a miscarriage, when in actuality she didn't want to gain weight with pregnancy, because she believed it would ruin her chances as an actress. The only thing standing in Jackson's way regarding becoming a successful actress is her profound lack of acting ability.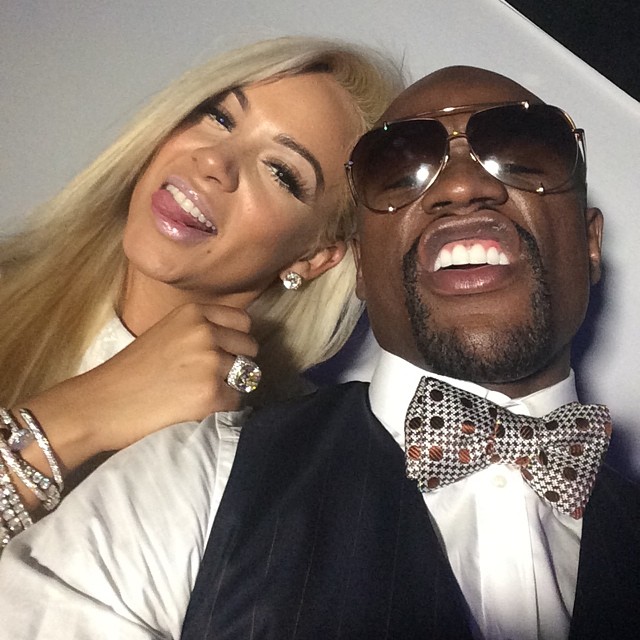 Floyd Mayweather took new main chick Doralie Medina on a shopping spree for tens of thousands of dollars worth of diamonds and purses in a Los Angeles Bloomingdales store
Jackson should have put family first, had Mayweather's babies she was knocked up with after sneakily breaking up his relationship with his true love, then gone on a diet and had more plastic surgery done to get her body back how she wanted it. Now she has no career, no name, no fiancée, no money and a boyfriend with financial struggles, who is cheating on her (Nelly). It's ironic, she didn't love Mayweather and was using him for his money, which is something no one deserves to have done to them, now life is giving her back the negativity and treachery she inflicted on others.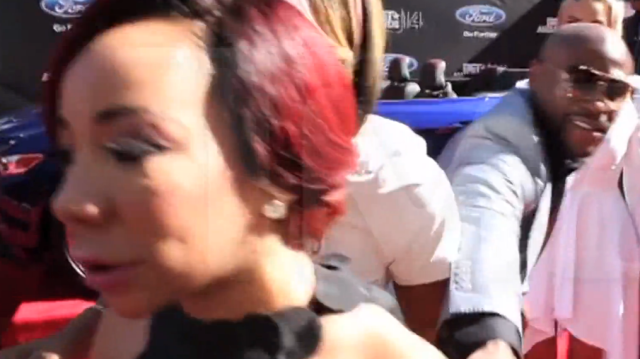 Tiny avoiding Mayweather as he motions for her whilst saying hello, due to husband T.I.
Mayweather's trip to Los Angeles continued to get worse, as singer and reality star, Tiny, who is a longtime friend and married to rapper, TI, snubbed the boxer on the red carpet as he tried to say hello to her as well. Tiny's husband, TI, had attacked Mayweather in Las Vegas, over her spending time with him and his Money Team. Both Mayweather and Tiny denied anything inappropriate happened.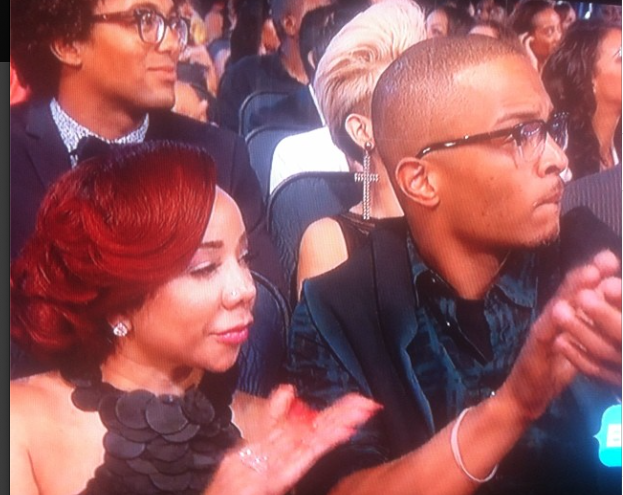 Tiny and T.I. at the BET Awards show. Tiny snubbed Mayweather on the red carpet because her husband T.I. was there
It is believed TI has issued threats over Mayweather, which may have led to Tiny keeping her distance from the boxer on the red carpet. TI needs to have a seat. He brags that he knows thugs, but guess what, so does Mayweather. He needs to call a truce and stop challenging Mayweather over the rapper's neglectful, unfaithful conduct towards his wife.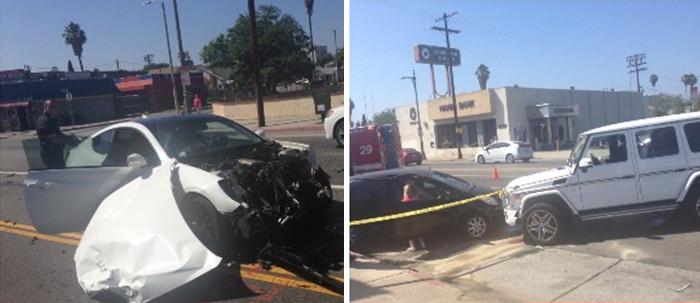 Mayweather kids car crash scene
Mayweather's rough weekend was rounded out by news his children had met in a car accident while he was presenting at the BET Awards. Mayweather's friend, singer Justin Bieber, went to pick them up after the crash and brought the kids to their dad.