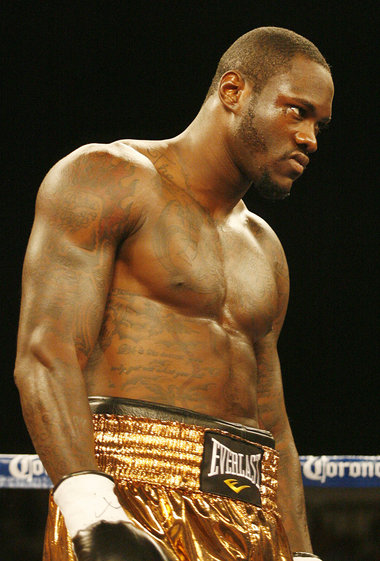 Deontay Wilder
American heavyweight boxer Deontay Wilder has faced criticism over cherry picking opponents to build up his impressive 31-0 record, all by knockouts. Some have criticized him (and others) as boxers "fighting bums." To call a boxer a "bum" is mean. That's someone who trained hard and is bravely stepping into the ring. The funny thing is people harshly demanding rounds and tough opponents who aren't "bums" wouldn't last two seconds in the ring with any boxer, amateur or pro. You want those rounds, you get in the ring then (LOL).
It is undeniable Wilder can box. However, boxers shouldn't be rushed up the ranks. Wilder has been granted a steady ascent full of wins. For any boxer, each fight should be properly matched and selected to ensure maximum benefit to one's client. You don't put your client in the ring too early with someone they are not ready for. Every champion boxer was once an amateur and had to start at the bottom and work their way up. Respect the process.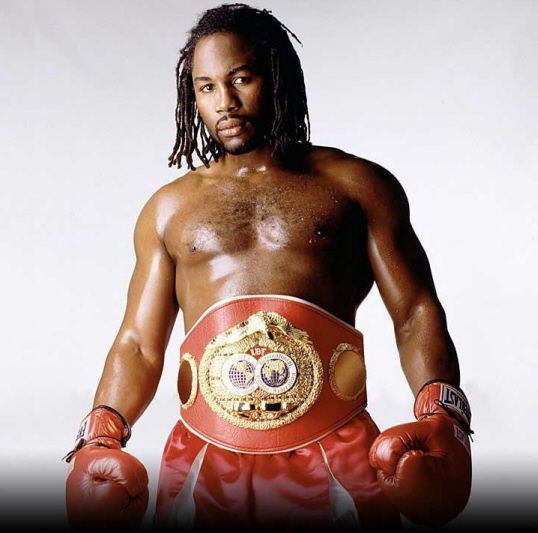 Lennox Lewis
A boxers ascent should be steady and smart, not accelerated. This gives the boxer time to develop as a pugilist, get all the kinks out of their game and for their respective manager to make sound, lucrative deals. Promoters should give managers a chance to properly market their boxers, setting them up with several endorsement deals, to financially set them up for life. Because all it takes is one punch from another boxer to result in a knockout and damage financial prospects. Remember, sponsors want to back winners. That's just how it goes.
Former heavyweight boxer Mike Tyson's first title fight was his 28th. His predecessor Muhammad Ali's first title shot was his 20th fight. It gave them time to gain experience at a proper pace. It paid off, as they became champions and legends.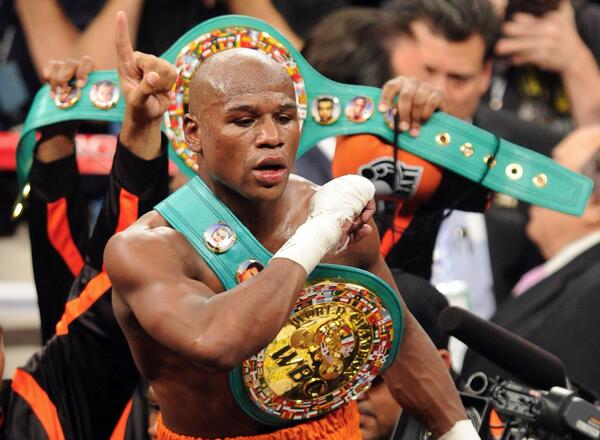 Floyd Mayweather
Even if a fairly new boxer earns $100,000 to $150,000 in one year that can't last for the rest of their life, in the event something goes wrong with their career. Many boxers don't have a college degree to fall back on. Therefore, promoters and managers must be smart about decisions made regarding boxers' careers and allow room for proper financial progress and planning.
History has shown many boxers have ended up in financial straits. It is an unpredictable sport. Therefore, boxers must make the most of their opportunities while they have them, as many careers only last a few years. Not everyone becomes rich like Ali, Mayweather and Lewis.
A FEW TIPS
Learn your craft. Make sure your form and technique are textbook. It's not an insult. You must first master the fundamentals. Correct where you're going wrong. Be open to constructive criticism from a sensible, experienced trainer with a proven track record, as that is the only way you will reach your full potential.
Limit risks that could create injury in training, in the ring and outside the ring.
Have proper insurance.
Pay your taxes. Don't end up in jail over tax delinquencies and avoidance.
Work on your public image to make yourself more attractive to endorsers. Don't be reckless on social networking and at public events, as it will come back to haunt you in the business world. Even people not in boxing are finding out the hard way that potential employers are searching social networking before they hire an applicant and if they see anything inappropriate on your page it will likely cost you the job (that's money not in your pocket).
Use some of your earnings as down payment on a home (even if it is a modest one). Property ownership is a wiser choice than renting and you are in a position where you can earn enough for a down payment much more easily than the average person.
Use some of your earnings to start a small business that can provide for you and your family in the event your career hits financial difficulties in terms of lack of prize money.
Do not give anyone power of attorney over your finances. You should always be the final say on your money. There are unscrupulous people in this world who will plan and scheme regarding ways to take your money from you.
The foregoing is not a matter of being greedy or materialistic. It's just that I've seen so many stars crash and burn. Therefore, I write from what I have witnessed. I've seen many singers, actors and athletes go broke over the years and suffer emotional and mental distress as a result, some even became suicidal (and suicide is not the answer to one's problems) which could have been avoided with proper career and financial planning.
Your bills will not pay themselves. You have to be realistic and plan for your financial future. It's a terrible thing to experience financial loss and instability that not only affects stars but their families as well. Be smart about your career. Find ways to sensibly earn income, don't be wasteful and make the most of all your opportunities while they are there.