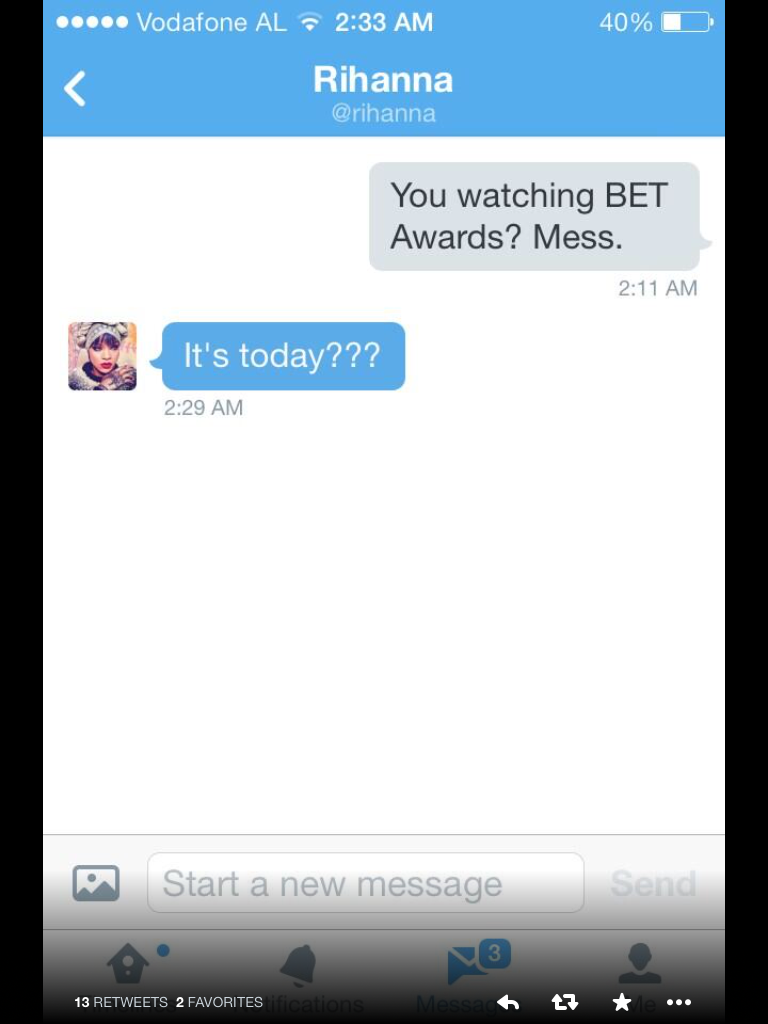 Rihanna snubbing BET (screen cap courtesy of Rhymes With Snitch blog)
In the lead up to the 2014 BET Awards pop culture websites and blogs were posting items stating Rihanna and Chris Brown were scheduled to attend, as both were nominated in their respective categories. It turned into jokes and jabs on social networking regarding Chris Brown and girlfriend, Karrueche Tran, who snagged a job as host, avoiding his ex-girlfriend, Rihanna, who is still in love with him.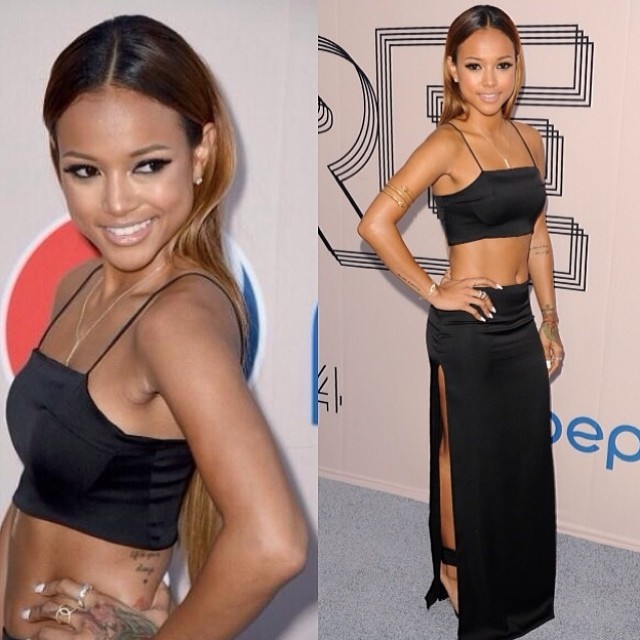 Karrueche Tran
Further upsetting Rihanna is a photo Karrueche Tran posted to her Instagram account days prior to the show, smiling with top BET executive, Debra Lee. It was a symbol that Tran was moving up in the industry. Due to her affiliation with Brown, Tran has been receiving endorsement deals, paid appearance requests and modeling jobs.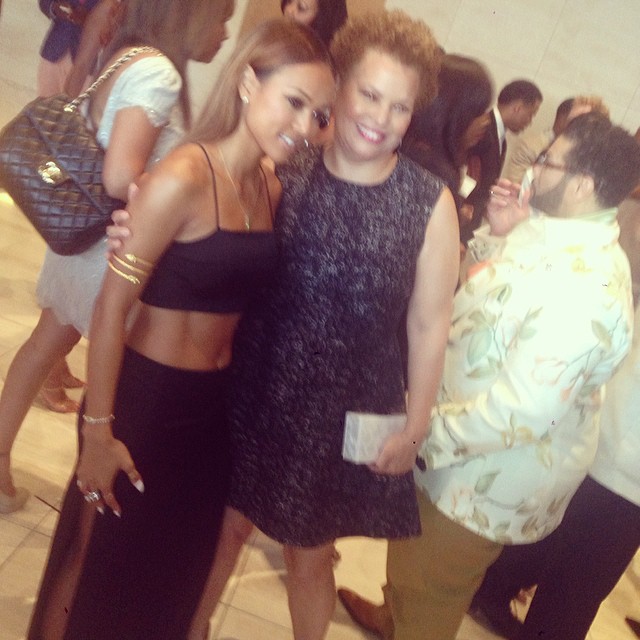 Karrueche Tran and Debra Lee
Clearly Rihanna didn't take any of this well, as she posted an item on social networking pretending she forgot the date of the BET Awards, in what was an slight, agreeing with a comment labeling the show a "mess." I didn't think the show was a mess. Neither did the other 8,000,000 people who tuned in. By the way, Rihanna lost both awards she was nominated for.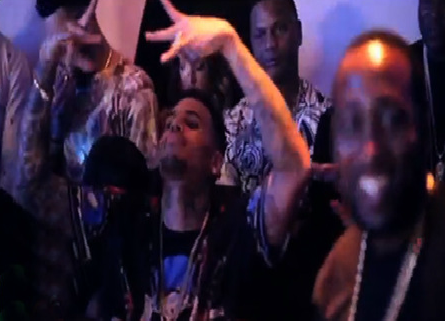 Chris Brown throwing up gang signs at a BET Awards show after party
In other Chris Brown news, the singer was seen throwing up gang signs at a BET Awards show after party, while listening and dancing to music. Brown's fans on social networking and blog website feedback sections are concerned about his affiliation with the Piru street gang. Brown joined for protection from certain violent industry individuals who have been harassing and threatening him.