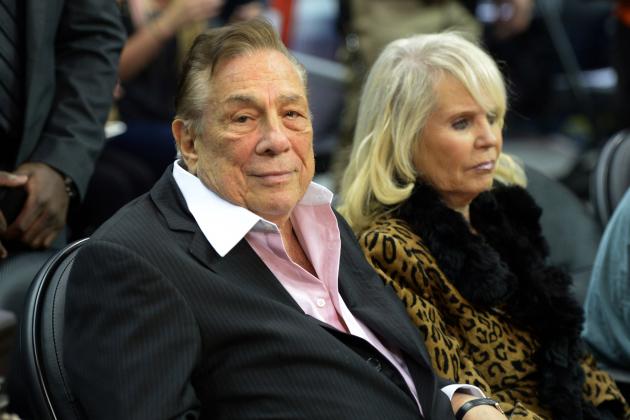 Donald Sterling and Shelly Sterling

Donald Sterling and wife Shelly Sterling, have sold the Los Angeles Clippers basketball team to former Microsoft executive, Steve Ballmer, whose net worth is said to be $20 billion dollars. The deal is for a reported $2 billion dollars and eliminates the need for an NBA owners vote to force a sale of the team, which was scheduled for today, but has been cancelled. The NBA will instead vote on whether to accept Ballmer as a team owner. He is expected to be approved.
The unethical couple, who are also known as slumlords, are currently divorcing and were facing an embarrassing ouster vote, after secretly recorded tapes were released by Donald Sterling's mistress, which featured him making racist comments. Sterling stated on one of the tapes that he does not want black people attending Clippers' games. The scandal nearly caused a revolt in the league, where black players were vowing not to play if Sterling remained.
It's best that Sterling leaves the league. However, he is not leaving without a fight and a corrupt one might I add. Sterling is suing the NBA for $1 billion dollars for forcing him to sell the team. The facts of the case reveal Sterling is in the wrong. When he joined the NBA he agreed to behave in a certain manner. Instead he brought scandal on the league that they wisely sought to distance themselves from. He knew there was a morality clause and he violated it. He does not deserve a billion dollars for offending millions of people.