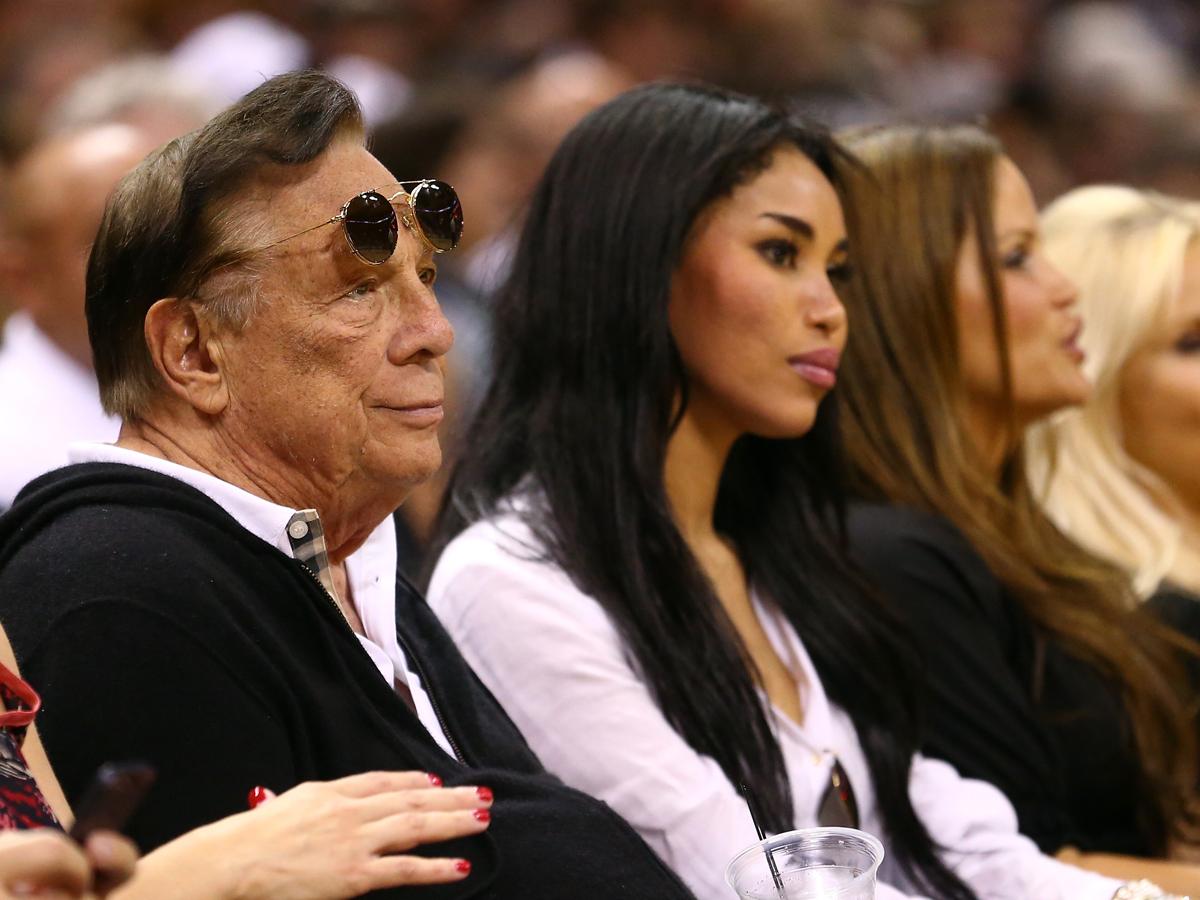 It is being reported, V. Stiviano, the mistress of former Los Angeles Clippers owner, Donald Sterling, who lost the team over racist conduct, was attacked in New York. Stiviano was "badly beaten" by two racist men, who referred to her as a "ni*ger." She is now recovering from the attack. Stiviano went to New York for an interview with CNN's Anderson Cooper. Stiviano is already a victim of harassment tactics used by Hollywood private investigators (
V. Stiviano Being Targeted By Donald Sterling's Private Investigator
).
Stiviano famously blew the whistle on racist Sterling, who demanded she stop bringing black people to his games. The release of secretly recorded tapes of Sterling making these comments outraged the NBA and fans, who demanded his ouster. Sterling and his wife, Shelly, were forced to sell the Clippers last week to former Microsoft executive, Steve Ballmer.
STORY SOURCE
Donald Sterling's Gal Pal V Stiviano Brutally Beaten Up In New York City, Her Lawyer Claims — Called The 'N Word' By Group Of Assailants
Posted on Jun 1, 2014 @ 19:41PM - The woman at the center of the Donald Sterling racism scandal, the ex-Los Angeles Clippers owner's gal pal V Stiviano, was badly beaten up by two white men in New York City on Sunday night, her lawyer has confirmed exclusively to RadarOnline. Around 7pm, as Stiviano was leaving the Gansevoort Hotel in Manhattan's Meatpacking District, "two white men descended on her," attorney Mac Nehorary said.
"They were about 5'7 and they knew exactly who she was. They began to hit her and called her the N word. "Other disgusting slurs were made against her. She was able to run away and several onlookers then began attempting to apprehend the two men." Stiviano was taken to a doctor who examined her for possible injuries, he said...
http://radaronline.com