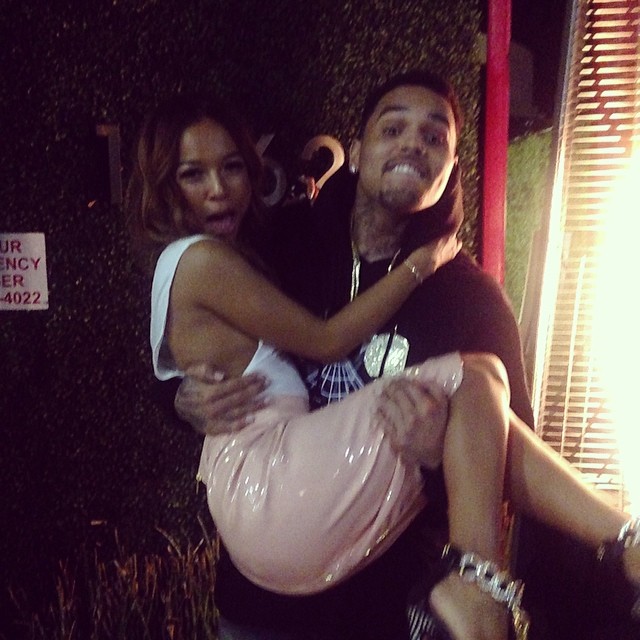 Karrueche Tran an Chris Brown (yea, um, it doesn't look like he misses you, Rihanna. I'm just saying...)
Some have been stating that singer Chris Brown and his girlfriend Karrueche Tran had split up but it is not so. Tran posted a picture to her Instagram page featuring Chris Brown literally sweeping her off her feet, holding her up in his arms. The two smiled for the cameras, happy to be in each other's presence again, after he spent months in jail on a probation violation. Being the kind, sweet person I am, I retweeted the photo posted above at Rihanna on Twitter (you know she choked on her weed when she saw the photo). You're welcome.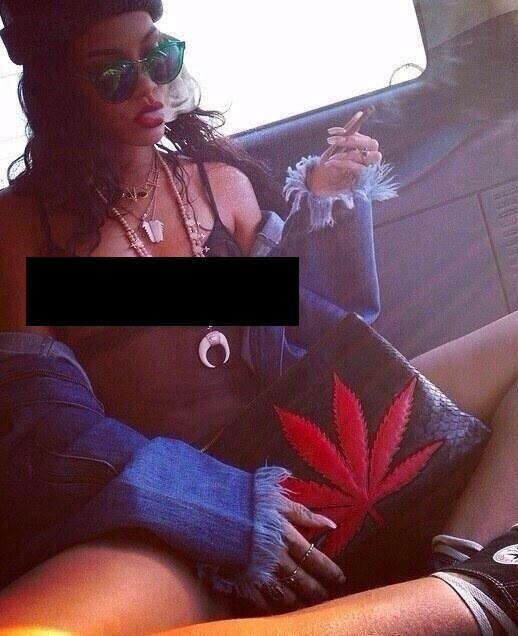 Rihanna

Brown's ex-girlfriend Rihanna hates Karrueche Tran and her Instagram page, which is loaded with photos of the pretty model and romantic pics of her with Brown. It ticks off Rihanna no end to see the love of her life, Brown, in love with Tran. According to one of my sources, Rihanna still has not accepted the fact they have broken up and still wants a reconciliation.