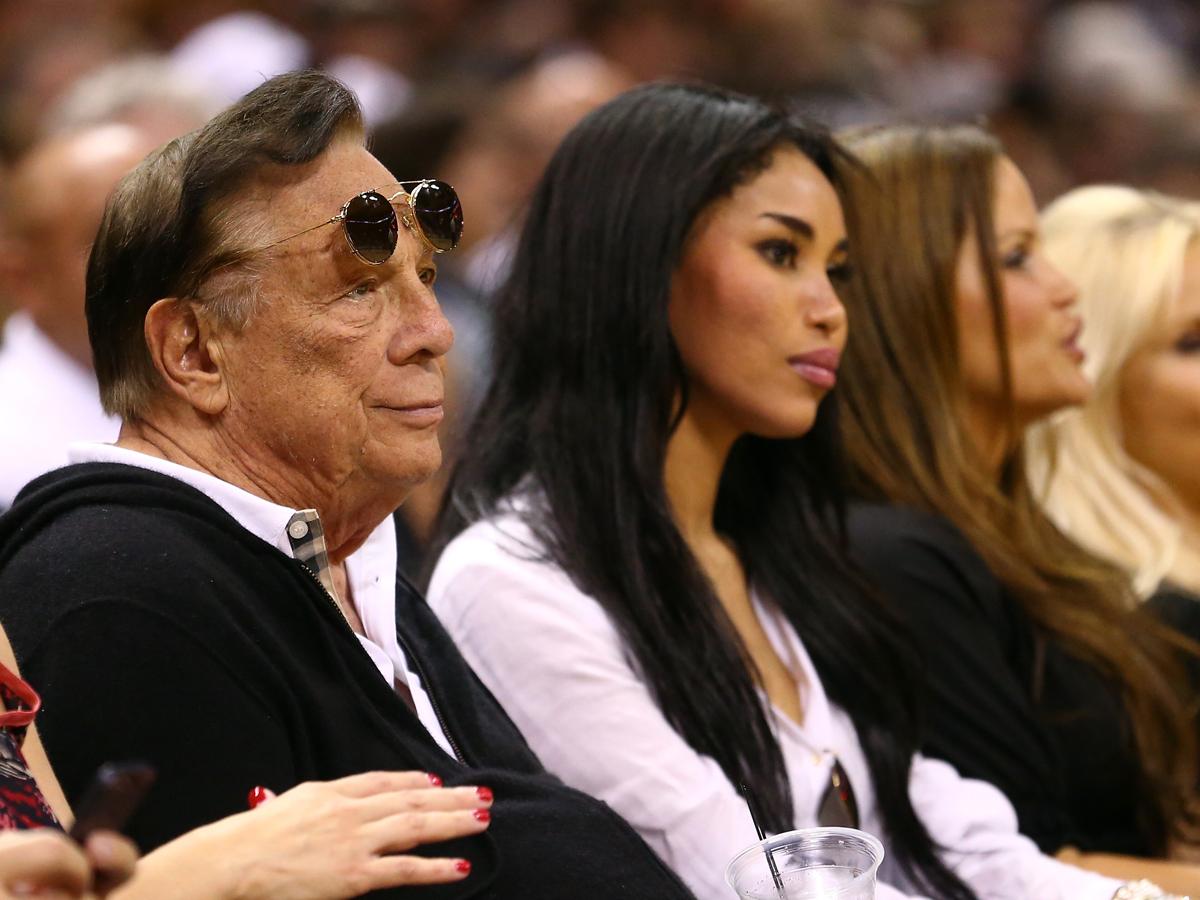 Donald Sterling and V Stiviano
V. Stiviano sensationally made allegations of racism against her sugar daddy, Los Angeles Clippers basketball team owner, Donald Sterling. Telephone recordings featuring Stiviano and Sterling, reveal a racist man instructing her not to bring black people to his team's basketball games. Half black, half Mexican Stiviano, who clearly looks black, is coldly told she should be a delicate Latina or white lady and stop publicly associating with black people.
These discriminatory comments promoting segregation led to Sterling being slapped with a lifetime ban from the NBA, a $2,500,000 fine (he arrogantly refuses to pay showing no remorse and bad faith on his part) and a forthcoming vote to force him to sell the Clippers, which his wife co-owns. The sale can be forced as it is not an independent business, but a franchise, a type of charter, in which one must adhere to the rules and terms thereof. Sterling has not adhered to the terms of the franchise, bringing unflattering publicity on the league and upsetting basketball players and millions of fans around the world.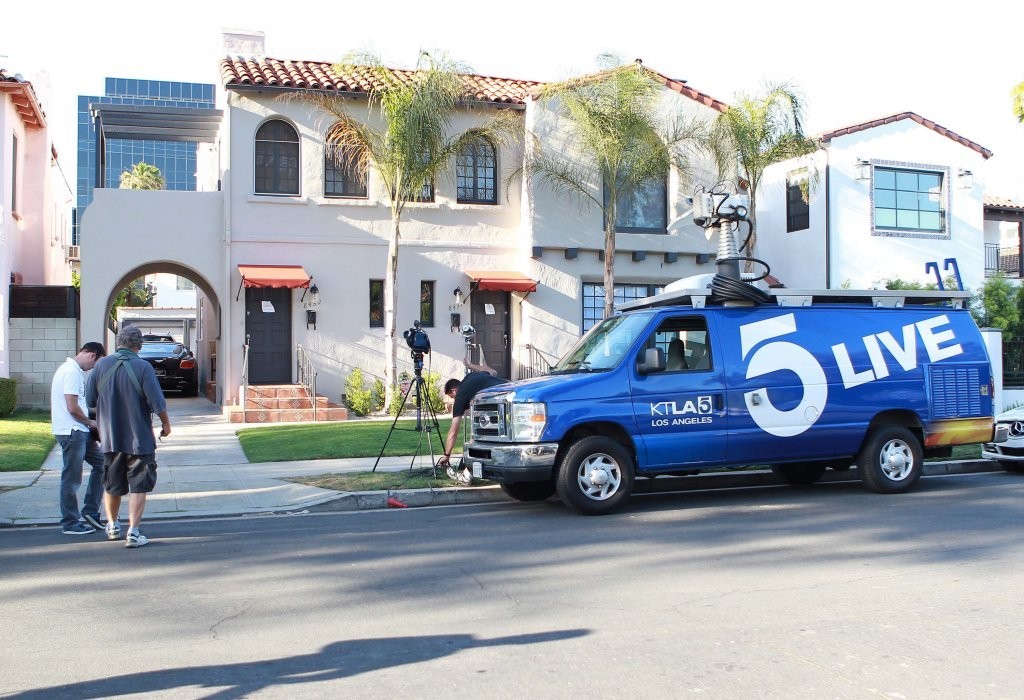 V. Stivano's house
Sterling has shown he does not care about the NBA, as he has clearly broken the rules, yet is misusing the courts in attempts at tying up any potential sale of the team. Much like Sterling proclaimed he doesn't want black people at his games, the league is telling him they want him and his racism out of the NBA and off courtside.
Private investigators in Hollywood such as Anthony Pellicano, among others, are known for engaging in unlawful conduct, such as illegal wiretapping, burglary to commit theft of documents and discs and or to place illegal hidden surveillance items, as well as staging car accidents against targets. These are all items Pellicano, who I
gave the FBI information about detailing his crimes
, was arrested for four months later and currently sits in prison.
I also accused one of Pellicano's former clients, Rupert Murdoch and his company, News Corp, in a story I broke first that became the phone hacking scandal, of hiring private investigators and their hired hands to break into homes of stars and writers to steal private documents, discs and other items, they could not legally obtain, as it would constitute criminal invasion of privacy. My claims were later proven true when a News Corp employee told the Metropolitan Police they were staging burglaries to steal sensitive documents and other items of that nature.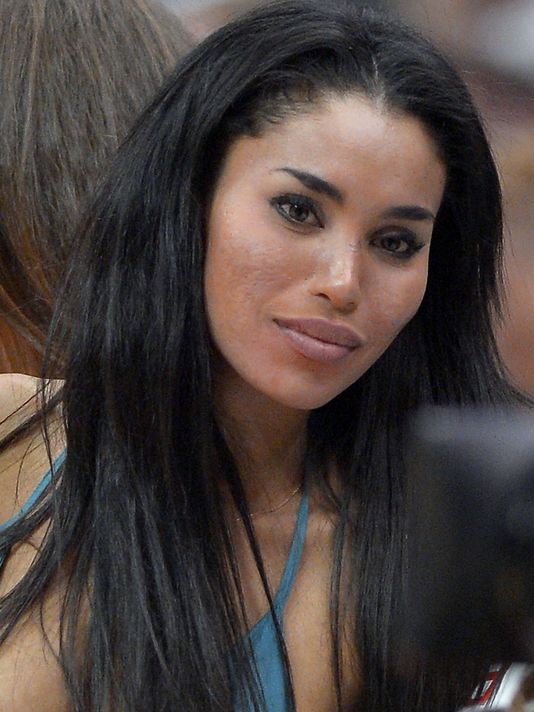 V. Stivano
Stivano is now experiencing the same aforementioned tactics used by dirty private investigators in Hollywood in documented civil and criminal cases (stage accident, burglary, stalking, harassment and invasion of privacy via wiretapping and hacking). TMZ posted footage of someone deliberately getting into a car accident with Stiviano as a form of harassment, which is illegal. Days later, her house was broken into by individuals searching for what TMZ and others believe are 100 hours of secret recordings between Stiviano and Sterling that could get him into even more trouble if made public.
Stiviano may have broken the law in secretly recording Sterling, as the statue only allows this when one is in fear for one's life, being extorted, threatened, blackmailed or some other crime is being committed. Of course, the Judiciary Report has not heard the rest of the tapes, only what has been broadcasted. However, the remaining hours of tapes may full well contain evidence of any of the aforementioned crimes being committed against Stiviano. This is a matter for law enforcement.
V. Stiviano's Ferrari deliberately hit in as she went to an appointment
Sterling is being very foolish in having Stiviano terrorized, harassed and burglarized by his private investigator and said PI's workers. This conduct is wholly unlawful, disgraceful and cruel. They are begging to go to prison like Pellicano has for similar crimes and need to stop engaging in illegal activity. Leave the woman alone. You were wrong. Own up to it and face the legal and financial consequences.
STORY SOURCE
V. Stiviano VIDEO PROOF ... Ferrari Accident Wasn't Her Fault
5/13/2014 10:30 AM - V. Stiviano CrashV. Stiviano has made plenty of mistakes in her life ... but slamming her red Ferrari into the back of a Range Rover this week wasn't one of them -- and TMZ has the video to prove it. We broke the story ... Stiviano was involved in a fender bender in Beverly Hills Monday afternoon ... and went OFF on the other driver, cussing her out and shouting things like, "You know who you're messing with, mother******?"
The other driver told us Stiviano was at fault -- failing to stop as she pulled her Ferrari into a parking lot and slamming into the back of the other driver's Range Rover -- but the video tells a much different story. In the clip, you can clearly see the Range Rover is actually the one responsible -- REVERSING INTO Stiviano ... and tapping her front fender...
LAPD investigates attempted burglary at V. Stiviano's home
Shattered glass is found at entryway of V. Stiviano's home as police investigate apparent attempted burglary. Los Angeles police Monday evening were investigating an apparent attempted burglary at the home of V. Stiviano, whose recordings of Donald Sterling unleashed a controversy that enveloped the Clippers owner.
The incident was reported about 2:50 p.m. in the 8400 block of West 4th Street, the Los Angeles Police Department said. "They found broken glass at the entryway," Officer Sara Faden told The Times. Police said it was not immediately clear if Stiviano was home at the time. The case is being investigated by detectives from the LAPD's Wilshire Division...