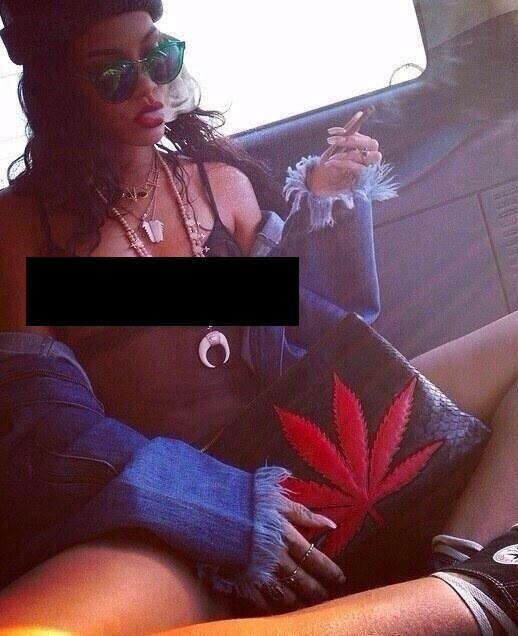 Rihanna
Music model Rihanna has been slamming Chris Brown's girlfriend, Karrueche Tran, again out of jealousy. Pretty model Tran posted a photo of herself on Instagram and Rihanna uploaded a stick drawing Media Take Out says is a dig at Karrueche, mocking her. Rihanna, her family, stylist and personal assistant have repeatedly mocked Tran online for no reason other than jealousy, as she has the heart of the love of Rihanna's life, Chris Brown.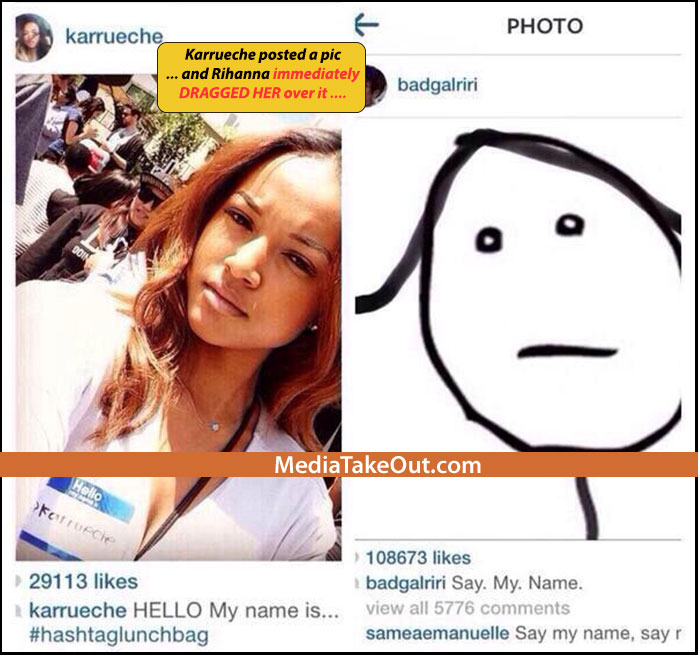 Rihanna's obsession with Karrueche Tran! Why is she drawing Karrueche. Rihanna needs to draw her own forehead (LOL)
Rihanna continues to turn up at the same night clubs as Tran, prompting the model to leave. Club owners are concerned about Rihanna and Tran being in the same club, as Rihanna has a history of violence and starting disputes, especially when she's been drinking and taking drugs like cocaine and ecstasy (and smoking weed). Why is Rihanna trying so hard to get Karrueche's attention, when she really doesn't seem to care. Leave the woman alone.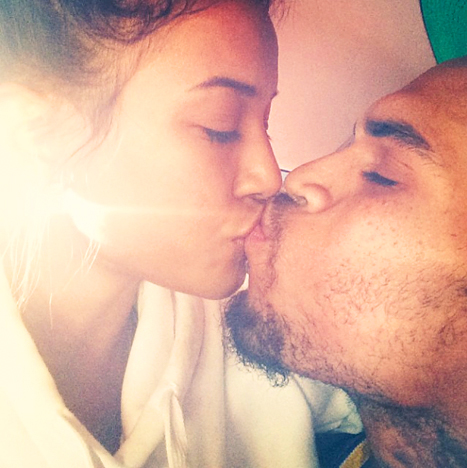 Karrueche Tran and Chris Brown
Karruche has been ignoring Rihanna's attacks online. Tran only spoke about Rihanna when an interviewer asked her about the singer and even in the face of all the insults from Rihanna and company, all Tran said was, "She's dope." However, with the way she is treating Tran, Rihanna is acting like a dope. Tran has taken the high road, opting to focus on her modeling career in landing magazine covers, new photo shoots and product endorsements.