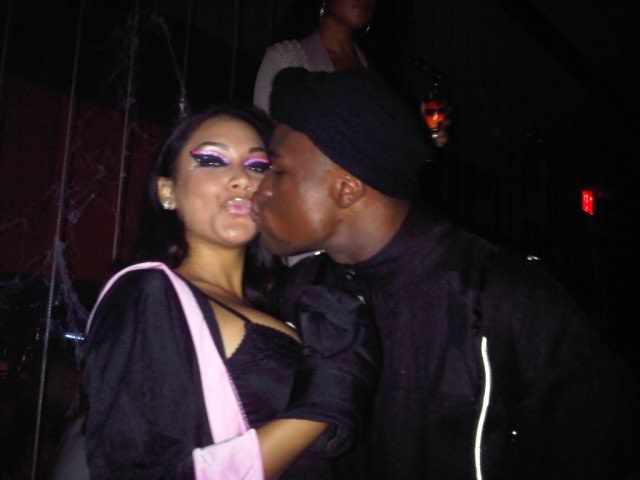 Snobby, vain Shantel Jackson barely consenting to kiss Floyd Mayweather when she was engaged to him. She was always more interested in the camera and his money than him. She never once looked like she was in love with Mayweather.
Champion boxer Floyd Mayweather did an interview yesterday with former B.E.T. television host and current V103 Atlanta radio disc jockey Big Tigger, revealing his ex-fiancée, gold digger Shantel Jackson, aborted his twin babies, but lied to him stating it was a miscarriage. Mayweather stated one of his employees found a medical document that revealed Jackson's pregnancy was healthy, but she had an abortion performed.
Sadly, sometimes people have abortions when doctors run prenatal tests and detect physical and or mental disability in the fetus. I don't agree with it, but some people choose this option. However, based on the medical report, this was not the case with Jackson and Mayweather's twins she aborted without telling him.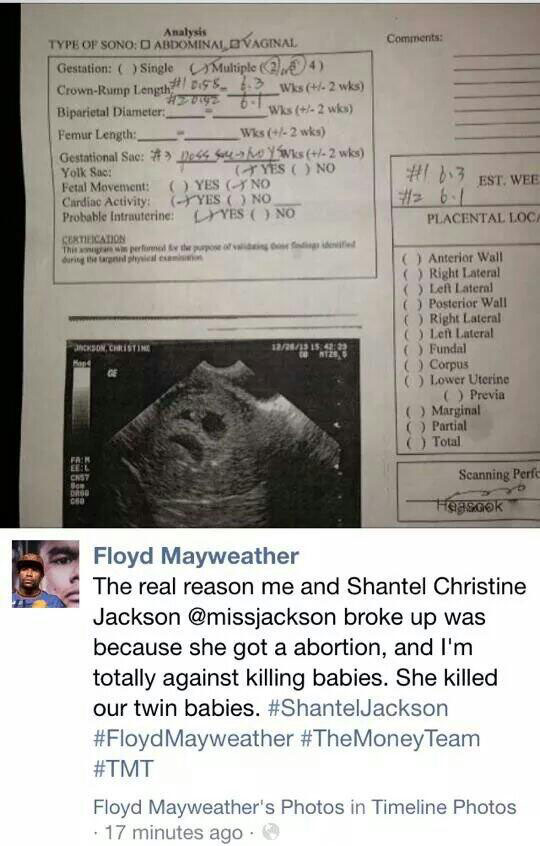 Floyd Mayweather's Instagram post
Mayweather, who has four children, one with Melissa Brim and three with the love of his life, Josie Harris, has the money and resources to care for his brood. Therefore, money was not an issue regarding the Shantel Jackson pregnancy. He also dotes on his beautiful children, proudly displaying them on his Instagram page and lovingly talking about them in interviews.
However, for years Jackson has been trying to become a model and actress in Hollywood, with no success. Prior to Mayweather finding out about the abortion, he publicly stated he is going to help Jackson with her career. When Mayweather met Jackson, he paid a lot of money for plastic surgery on Shantel, such as a nose job, breast implants, butt implants and injections, liposuction, collagen, botox, fillers and cosmetic dentistry, among other things.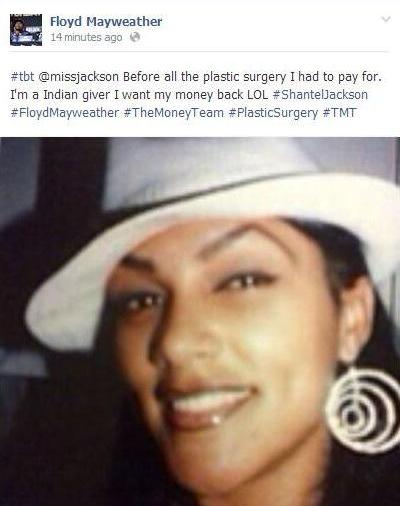 With Mayweather's connections over the past four years during the time they dated and then became engaged, Jackson's career should have taken off. There's just one problem - she can't act. She's as stiff and mechanical as a board, has two basic expressions which are snobby and ditzy and sometimes both at the same time. She also sounds like a sex kitten. Casting directors and directors don't want that messing up their movies.
Some people look at Halle Berry and think she's beautiful and that's all there is to being a great actress, but it requires more than that. To be a great actress you need range, fluidity, personality and the ability to adapt to and absorb any character thrown at you. Basically, you can't be yourself in every role. People like Jackson, who aren't really actresses, are themselves in every acting situation.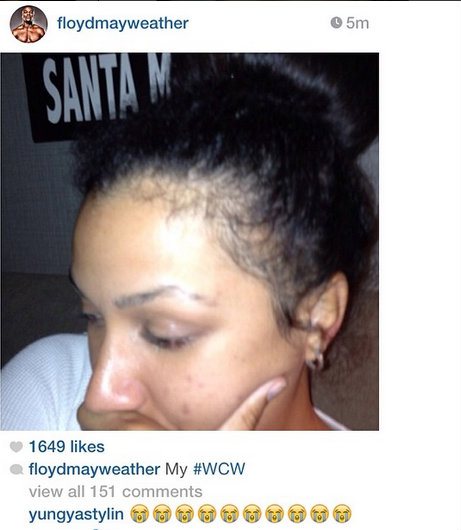 Prior to Jackson lying to Mayweather about her pregnancy, stating she had a miscarriage, when it was actually an abortion, the Judiciary Report warned she is a deceitful gold digger, who doesn't love him. Jackson has proven the site correct. When people get into relationships they want to believe the best. No one wants to think they are being used and lied to by the person they are in love with. However, it happens, especially to famous men.
Jackson was a trophy and one that has greatly damaged Mayweather's life. He is never going to forget what she did regarding his babies in lying to him and she drove a wedge between him and Josie Harris, the woman who actually loves him. He was better off without Jackson, as she only wanted access to his money and kept feeding off his fame, hoping to become famous as well.
There's nothing wrong with how Mayweather looks, but he's not Jackson's type. Hey, I'm just keeping it real - some, not all, mixed people have a vile view on relationships with non-mixed black people and she is one of them (I don't believe for one second she wanted to have black babies - she just wanted to be rich and famous Mrs. Mayweather and was relieved he already has kids). However, Jackson used Mayweather to get into the spotlight and to spend as much of his money as she possibly could out of sheer greed ($5,000,000). Mayweather's even paying for Jackson's mother's house.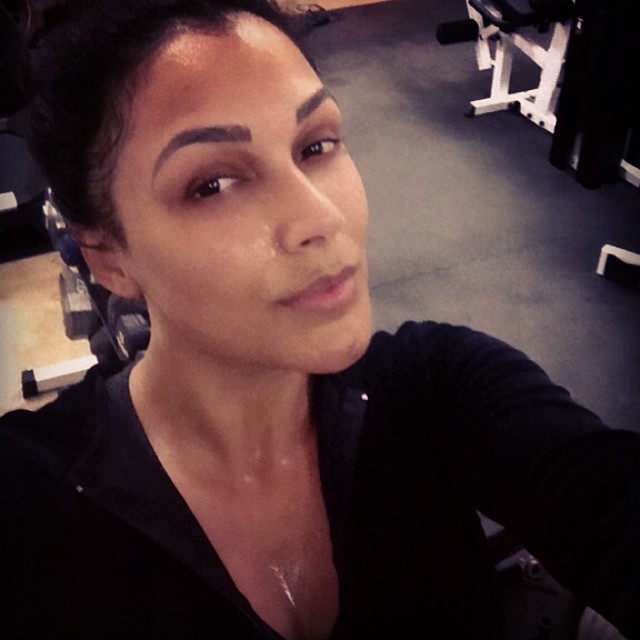 Shantel Jackson, in another of her snobby nose in the air poses on Instagram, post surgery.
The part I really dislike about this story is Jackson didn't even love Mayweather, but came between him and the woman who actually loves him - Josie Harris. God doesn't like ugly Shantel. There are times in life where situations arise where someone of means wants you for whatever reason, but you know in your heart you don't love the person, but someone else does. It's up to you to politely say no.
Why ruin someone's chances at love and happiness when you know you don't love the person and there's someone else who truly loves them. Why get involved in a situation like that. When you latch on to someone you don't love for money and or fame, you pay a price for it in life. What goes around comes around. The person may not know what's truly in your heart and mind, but God does and once again, He doesn't like ugly.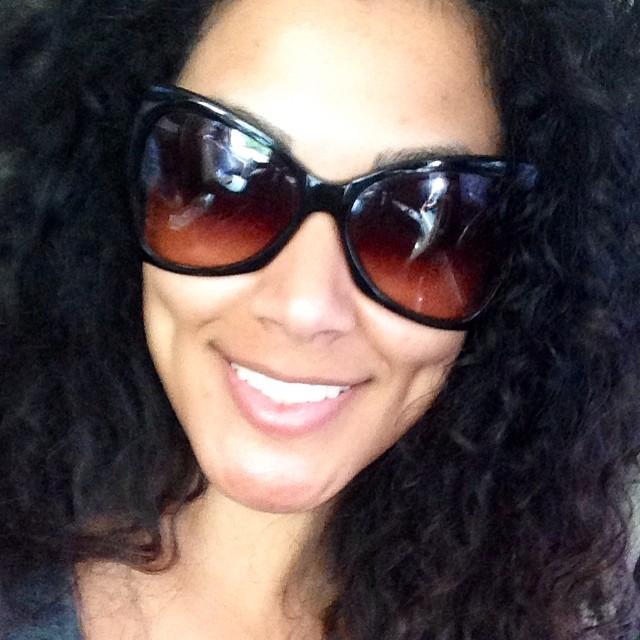 Some women out there are dating famous men for their fame and growing wealth, knowing full well they don't love them. I know of a case right now where the woman is cheating on a famous athlete behind his back and with one of his friends who is her type, while lying to the sports star with the hope of getting full access to his growing bank account. I know of another couple where the fame hungry gold digger stated of another athlete to a friend "he's a good earner" and that it is her sole reason for being engaged to him. Not love, but money.
Never get into a relationship, engagement or marriage for any reason other than love. It will come back to you and in ways you don't expect. Don't deceive another human being like that, as it really is not right or fair.
STORY SOURCE
Floyd Mayweather My Ex DESERVES Abortion Shame
5/2/2014 12:17 PM PDT BY TMZ STAFF - Floyd Mayweather says he told the world about his ex-fiancee's abortion because she DESERVED to be publicly shamed as a reaction to something she did to him. Mayweather sat down with Big Tigger from V103 and essentially ADMITTED to posting a photo of an ultrasound to social media along with a message blasting Shantel Jackson for having an abortion when she was pregnant with his twins.
During the interview, Floyd said he was told Shantel lost the babies in a miscarriage ... and only found out the truth when a member of the crew on his Showtime reality show saw a medical document that appeared to show Jackson had an abortion. Mayweather then went on to blast Jackson as a desperate fame-whore who's in dire financial straits.
Floyd said he paid for -- and still pays for -- her mother's home. He also says Shantel sold the Bentley he bought her to have money to live on in L.A. He also took credit for giving her all of her Twitter and Instagram followers. He added, "I was in love with a person I didn't really know." Floyd say he paid for Shantel to get all sorts of plastic surgery -- including a fake butt, fake breasts and face work...