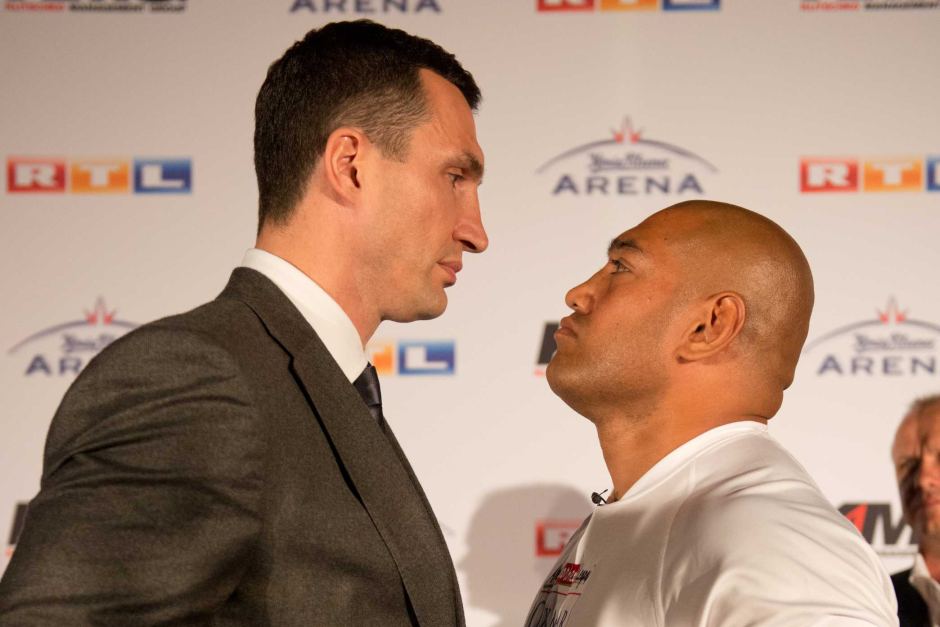 Wladimir Klitschko and Alex Leapai
Ukrainian boxer, Wladimir Klitschko, 37, has retained his four heavyweight titles (WBA, IBF, WBO and IBO) by defeating Australian challenger, Alex Leapai, 34. Klitschko floored Leapai one minute into the fight, but he got back up and kept fighting. However, Klitschko stopped Leapai in the fifth round with a TKO, bringing an end to the bout. Klitschko landed 147 punches. Leapai landed 10. Leapai had 30 wins, 24 of which were knockouts, which is a good track record.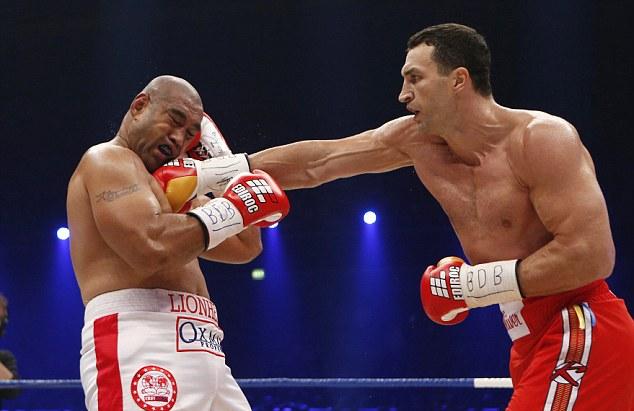 After Klitschko's victory, as usual, some critics stated the standard "he only fights bums" which is unfair to competitors who'd flog every single critic without trying. It's like they want boxers to fight Godzilla or sharks. If a boxer has accumulated enough impressive wins to challenge another worthy opponent, why criticize. Talent should not be rushed, but rather given the opportunity to develop.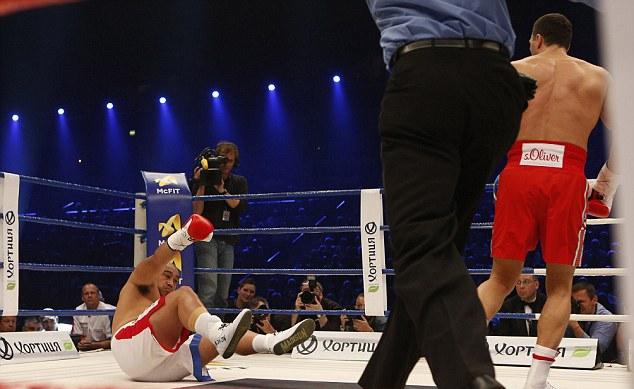 I am reminded of Mike Tyson knocking out fighters left, right and center in his hay day, making it look so easy. However, Tyson had a grueling training regimen and diet that 99 percent of people would not undertake, but that's how he received such exceptional results in the ring, making it look effortless and easy. Therefore, give credit where credit is due. Athletes work hard and the harder they work, the easier they make it look when it's showtime.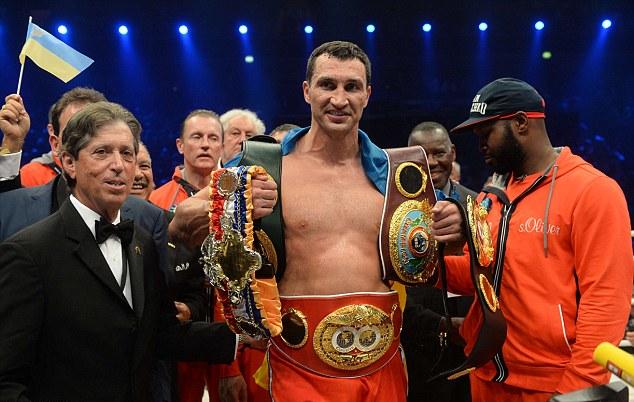 American heavyweight Shannon Briggs, continues to follow and taunt Klitschko, demanding a fight. As previously written in the Judiciary Report, Briggs followed Klitschko to a South Florida press conference, taunted and threw his shoe at him. Briggs also made an appearance at the weigh-in for the Klitschko v. Leapai bout. In Britain, Tyson Fury and Derek Chisora are scheduled to square off in July for an opportunity to take on Klitschko in the ring. Briton, Anthony Joshua and American, Deontay Wilder, AKA the Bronze Bomber, also seek to challenge Klitschko in the ring.
Shannon Briggs has been on Klitschko like white on rice, pardon the pun (just kidding):
Side Bar:
doesn't Klitschko slightly resemble (in the face) 1980/1990s TV character Al Bundy, except Klitschko is smart, successful and in shape (LOL).