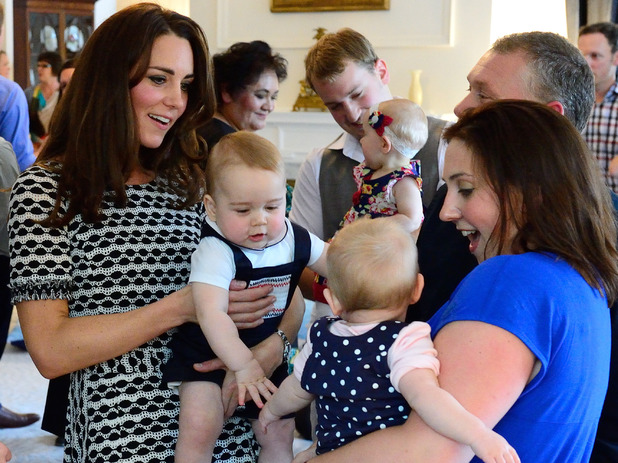 Prince George to baby girl: well aren't you a cutie!
Prince George, the son of Prince William of England, also known as the Duke of Cambridge, was unceremoniously placed in the friend zone at the ripe old age of 8-months, during a royal family visit to New Zealand. The adorable toddler, spotted a little cutie and tried to do the princely thing by shaking her hand and asking for her phone number (ok, so he didn't ask for her phone number).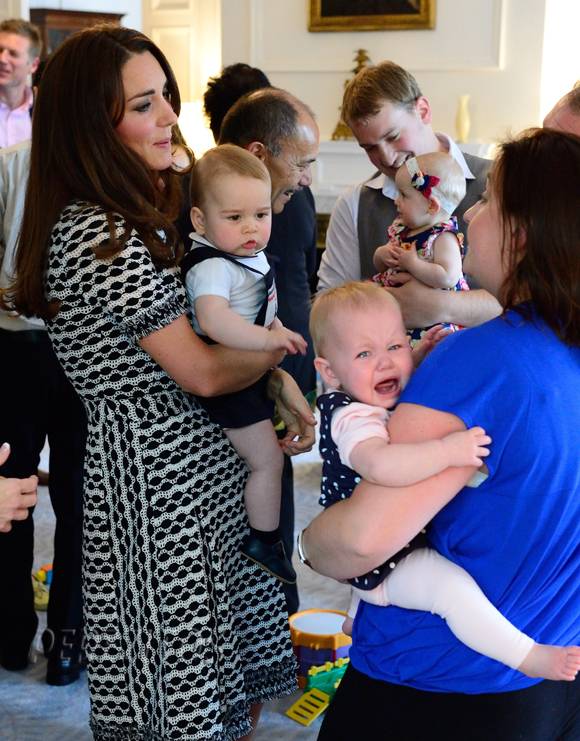 Prince George: well that went wrong fast!
However, she would have none of it. She started bawling like she found out they canceled candy. Little George took it in stride and did what the average male does when a female rejects their advances, he gave her a non-amused look and said, "I didn't really like you anyway." Just kidding. He can't talk yet (but you know that's what he was thinking). As a local newscaster in Miami pointed out, the little baby will hear stories about it for the rest of her life, teased that she rebuffed the man slated to be king.