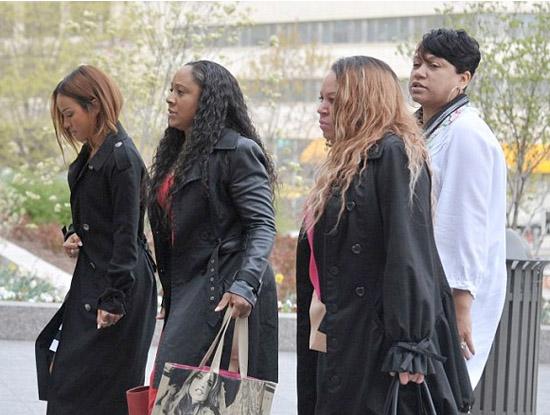 Karrueche Tran (left) and Joyce Hawkins (third from the left)
Chris Brown's mother, Joyce Hawkins and the singer's girlfriend, Karrueche Tran, made an appearance at his assault trial in Washington, DC on Friday. Both women and Brown's aunt looked sad entering the courthouse, as Brown is currently incarcerated and has been for the past six weeks.
The singer is not doing well behind bars, over a case that has a number of discrepancies, as well as an accompanying $3,000,000 cash grab of a lawsuit filed by Parker Adams. Brown was stalked to his tour bus by Adams who photobombed him, then tried to board the crooner's tour bus, also known as trespassing.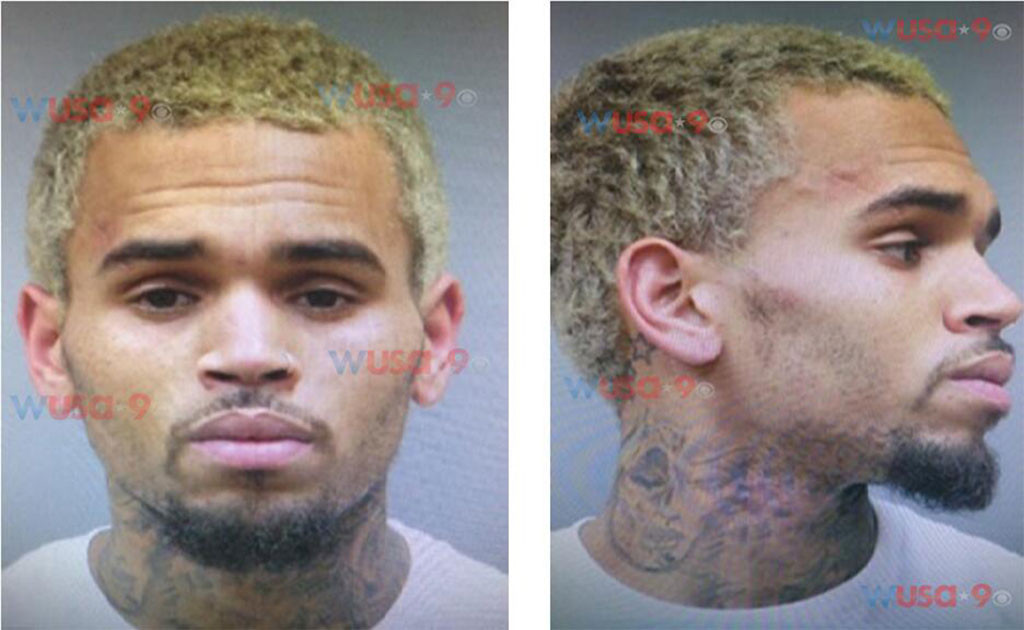 Chris Brown's October 2013 mug shot
Adams first accused Brown's bodyguard Brian Hollosy of punching him in the face. Then he said it was Hollosy and Brown that punched him. The police report was changed as a result, which Brown's lawyer Mark Geragos naturally took exception to, as it indicates fraud on the alleged victim's part. Changing his story is reminiscent of this scene in "Rush Hour" where Chris Tucker's character James Carter wasn't sure who kicked him (kidding).
Brown's trial is expected to wrap up today. If the case, which is based on hearsay, is resolved in his favor, Brown will be free of all penalties in Washington. If he is convicted, Brown faces 6 months in jail and a $1,000 fine. Brown must also face Judge James Brandlin in Los Angeles, as the Washington case trigged a probation violation from the 2009 Rihanna domestic violence case.