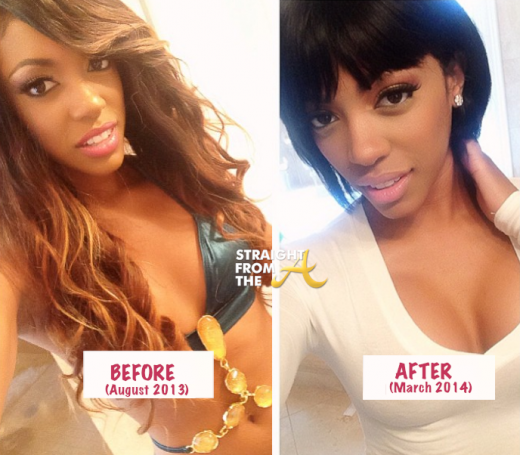 Porsha Stewart's new breast implants (Photo comparisons from the Straight from the A blog)
TMZ broke a story claiming "Real Housewives Of Atlanta" star Porsha Stewart is dating, Teodoro Nguema Obiang Mangue, the son of the president of Equatorial Guinea. For his part Mangue denied the claims, especially when his girlfriend, actress Tamala Jones, flipped out at the story. Jones publicist went after Stewart on Twitter. But the fact remains, TMZ has insisted Mangue is dating Porsha and bought her a Rolls Royce.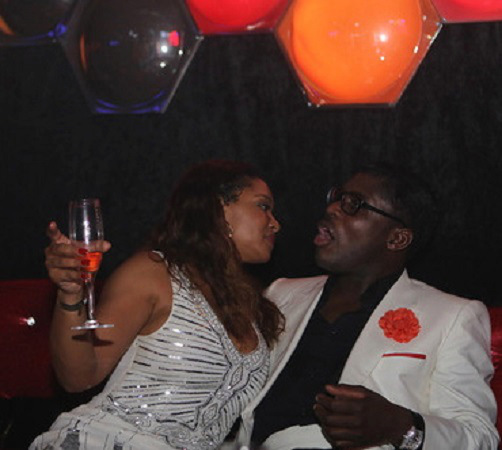 Tamala Jones and Teodoro Mangue
Now it is being stated Mangue bought Porsha a new pair of chi-chis (breasts) too (LOL). A few days ago the Judiciary Report expressed skepticism that Porsha had nothing to do with Mangue. TMZ had a reason for running with that story even if the details have been embellished. What has Porsha been doing on the side…and more importantly will Jones snatch her weave right off her head for it (anyone who gets pictures of that, please forward it to the site. It would be much appreciated. Thank you in advance).