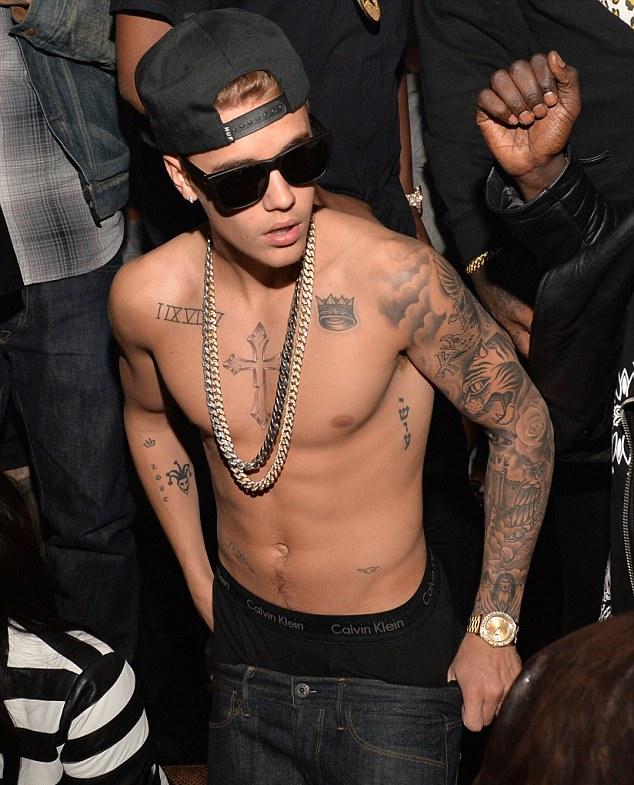 Justin Bieber: deport me over some eggs? (LOL)
The Los Angeles Sheriff's Department is recommending the local district attorney charge pop star Justin Bieber with felony vandalism, after he egged his neighbor's mansion in Calabasas, California. Bieber's neighbor called the police and reported an estimated $20,000 in damage to his property due to the egging.
Some of you are probably thinking was "the Sixteenth Chapel" (as Bieber would say), pardon me, the Sistine Chapel on his neighbors walls/ceiling, for the damages to hit $20,000. However, Bieber's neighbor is stating the paint and plaster job was a costly one and the eggs the pop star threw at the surface stained the finish. If Bieber's neighbor and the police can prove a paint and plaster repair job will run more than $500, it's an easy felony. Bieber also stands accused of trespassing on his neighbor's property.
If an immigrant is convicted of a felony in America, there exists a high probability of deportation and the inability to return to the United States, due to being barred from the country. As the incident was caught on tape, pleading not guilty is a stretch. However, Bieber's legal team will most likely dispute the cost of the damage done to his neighbor's property, attempting to have the charges reduced to misdemeanors (damage under $500). As a general legal rule, immigrants are not deported for misdemeanors.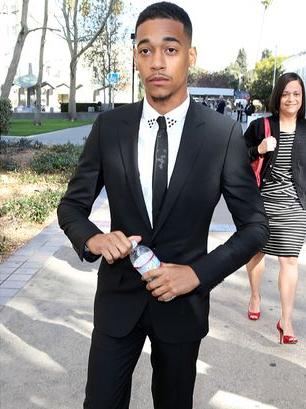 Will rapper Lil Za become Lil Zesty in jail
In related news, Bieber's housemate, rapper Lil Za, has been charged with three felonies, in conjunction with a police raid on the star's home after the egging incident. Two counts are for drug possession (marijuana and ecstasy) and the third is for breaking a phone, once Za was in police custody at the local jail. He is facing 9-years in jail.
Previously, a neighbor accused Bieber of spitting in his face and threatening him, for telling the star not to speed in The Oaks gated community they reside, where children also play. Bieber also had a confrontation with former football star Keyshawn Johnson, who sternly spoke to him over repeatedly speeding in the gated community.
That's not Bieber's only speeding issue. Bieber's Miami criminal trial for DUI, drag racing and driving on a invalid license begins in March. Bieber, via his local legal counsel, has pled not guilty to the three misdemeanor charges. Bieber is also facing criminal charges in his native Canada for repeatedly hitting a limo driver in the head, after he pushed Bieber's hand away when the singer tried to reach over from the back seat to turn up the radio against the chauffeur's wishes.
Once again, the Judiciary Report highly recommends an extensive rehab program for Bieber, who is also dealing with emotional and mental issues, after being exploited as a child star. He is in need of therapy to help him through this difficult time in his life or things are going to get much worse.
STORY SOURCE
Justin Bieber Sheriff Recommends Felony Prosecution in Egg Throwing
2/6/2014 4:30 PM PST BY TMZ STAFF - The L.A. County Sheriff's Dept. has just sent the Justin Bieber case to the L.A. County D.A., and the cops are strongly recommending prosecution for FELONY vandalism over the egg attack. TMZ broke the story... Bieber has been accused by his neighbor of egging his home ... causing around $20,000 in damage. Sheriff's investigators took it seriously enough to execute a search warrant. Lt. Dave Thompson tells TMZ, "I went to the D.A.'s Office today with the paperwork, and I want a felony. Of course I want a felony."