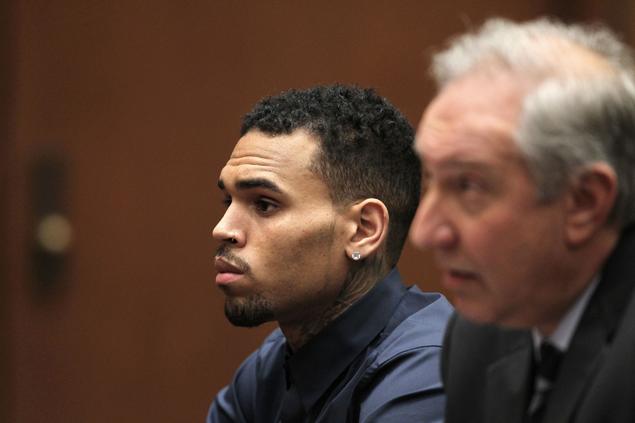 Chris Brown and lawyer Mark Geragos
Judge James Brandlin in Los Angeles Superior Court has refused to jail singer Chris Brown for probation violation, agreeing with his lawyer Mark Geragos that the crooner is better off in rehab for anger management. Brown is set to remain in rehab until February 19, 2014.
Prosecutors demanded Brown be jailed today, but his lawyer made a case for continued medical treatment in rehab. The prosecutor's office stated in a court motion regarding Brown, "He continues to pose an increasingly violent danger to society...Defendant Brown's violent behavior continues to increase in severity and frequency."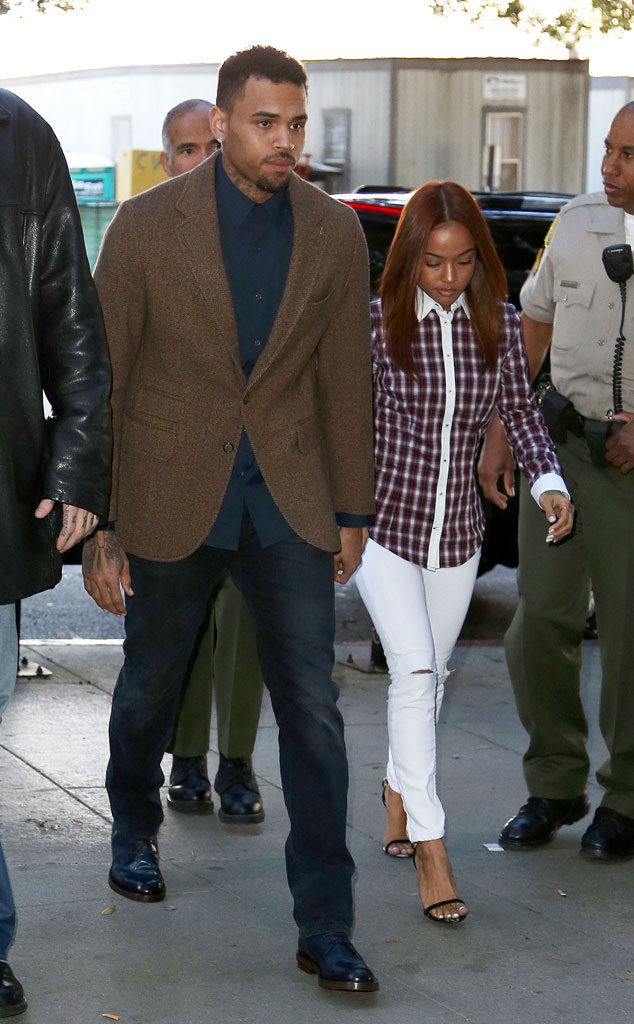 Chris Brown and girlfriend Karrueche Tran going into court
Prosecutors cited the Washington, DC assault case against Brown in the court hearing today, inserting it into the proceeding with the hope the singer would be sentenced to jail. However, Brown's attorney entered a plea of "not guilty" on his behalf and has been fighting the charges.