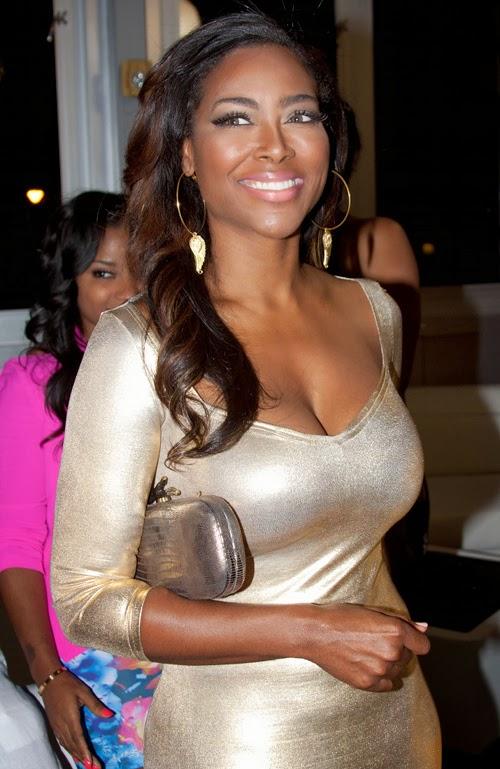 Kenya Moore
On this past Sunday's episode of "The Real Housewives Of Atlanta" NeNe Leakes and Marlo Hampton got into a big argument over the latter's friendship with co-star Kenya Moore. NeNe is angry that her friend and bridesmaid Marlo was befriended by her frenemy Kenya. Marlo aggressively following and told off NeNe who all but ran from her. Prior to joining the show, Marlo was arrested for disfiguring a woman's face with a knife over a man. Could NeNe be scared Marlo would beat her senseless. She already thinks she is Benihana with a knife.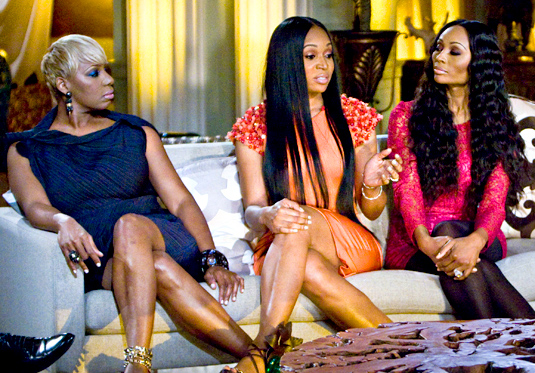 NeNe Leakes, Marlo Hampton and Cynthia Bailey
NeNe stated on Twitter regarding Marlo, "I will never have anything 2 do with Manlow or Krayonce again n life! NEVER" and "I was a true loyal friend! I supported Marlow when Bravo said 'she's not our brand' none of the housewives wanted her around! None." NeNe further tweeted, "Manlow wouldn't even b on TV if it wasn't 4 me being her friend & haven her back because the other housewives hated her."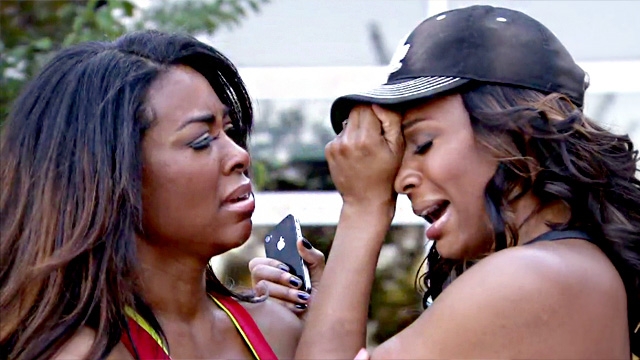 Marlo Hampton (right) crying to Kenya Moore over NeNe Leakes treatment of her
Nene is jealous of Kenya for several reasons and viewed her new alliance with Marlo as stealing her friends. Kenya has made quite a splash on the show since joining. The former Miss USA is a stunning beauty, who has stolen NeNe's thunder. Prior to Kenya's arrival on the show, NeNe was the center of attention. Now Kenya, is the most famous person on the show. NeNe unintentionally revealed her insecurities by stating none of the women on the show are on her level, but winning Miss USA is a big deal. Not to mention Kandi Burruss is an award winning songwriter/singer and Cynthia Bailey is a world famous model.