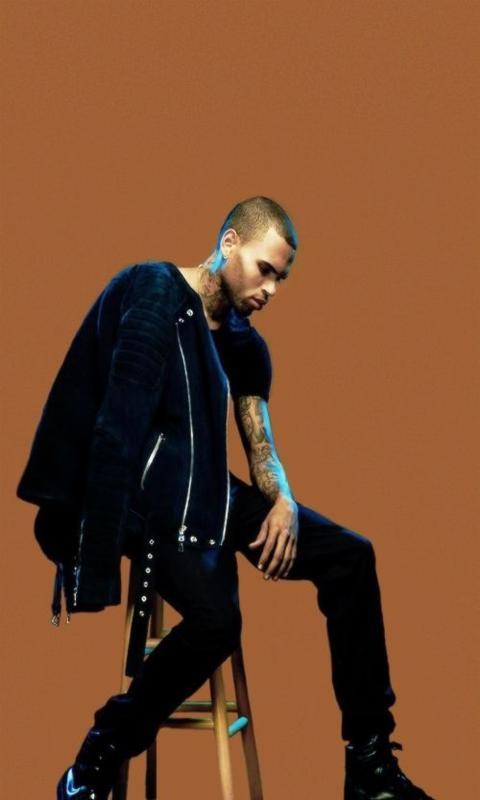 Chris Brown
R&B singer Chris Brown has lashed out against his former manager, Tina Davis, whom many have accused of sexually and emotionally exploiting him from the time he was an underage minor under her care as an adult. Brown fired overbearing Davis, who has been in love with the singer for years, resenting women who have a romantic relationship with the star.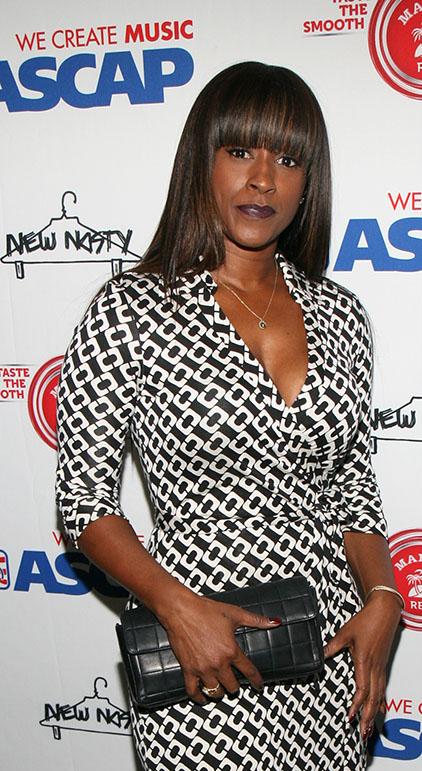 Chris Brown's former manager Tina Davis
This week, Brown slammed Davis on Twitter, accusing her of leaking his music and refusing to return his computer hard drive. Brown tweeted, "Snakes in the grass...just stay positive" and "my old manager is leaking my NEW album music and refuses to give me my back up hard drive to sabotage my album. That's F'd up G!." Davis responded, "@ChrisBrown Trace it! Find out where it originated from…RCA can do that for you. Then send a defaming tweet out on who really did it."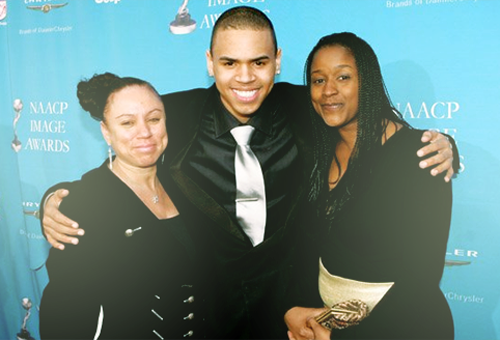 Chris Brown's mom Joyce Hawkins, Chris Brown and Tina Davis
Brown later deleted the tweet (she really shouldn't be holding on to the hard drive, though). A few weeks ago, blogger Sandra Rose accused Davis of setting Brown up to be assaulted. During his relationship with former girlfriend Rihanna, Davis was accused of constantly interfering. She is also said to be resentful of his girlfriend, Karrueche Tran, as Brown has engaged in open displays of affection for her that have been captured by the paparazzi and posted on social networking by the couple.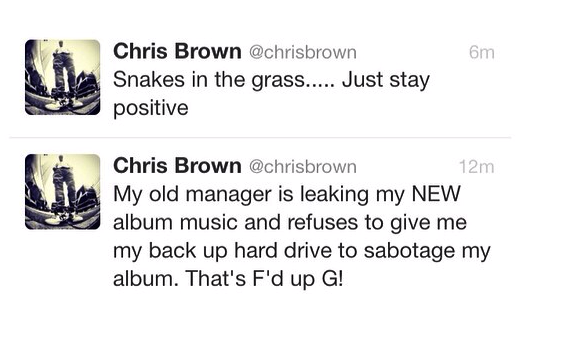 Davis is behaving like one of those clingy, controlling, love obsessed managers who believe they created and thereby own their artists (even when they are ex-clients). Others who have done this is Tommy Mottola, who discovered singer Mariah Carey and gave her an image and sound makeover. Ike Turner was very controlling and domineering with Tina Turner, whom he gave her start, but turned terrible on her in ways no human being should be treated. At the end of the day, being a music manager is about business. People need to respect boundaries and not lose themselves to the point they start thinking their artists are personal property they own forever.
STORY SOURCE

Chris Brown Accuses Former Manager of Sabotage
Monday, February 24, 2014 - Earlier this month Chris Brown fired his longtime manager Tina Davis [click here if you missed that], and now he's accusing her of sabotaging his career comeback...Over the weekend Chris Brown Tweeted Davis was leaking his music and withholding his hard drive. Tina immediately fired back "@ChrisBrown Trace it! Find out where it originated from…RCA can do that for you. Then send a defaming tweet out on who really did it." Chris later deleted the Tweet.