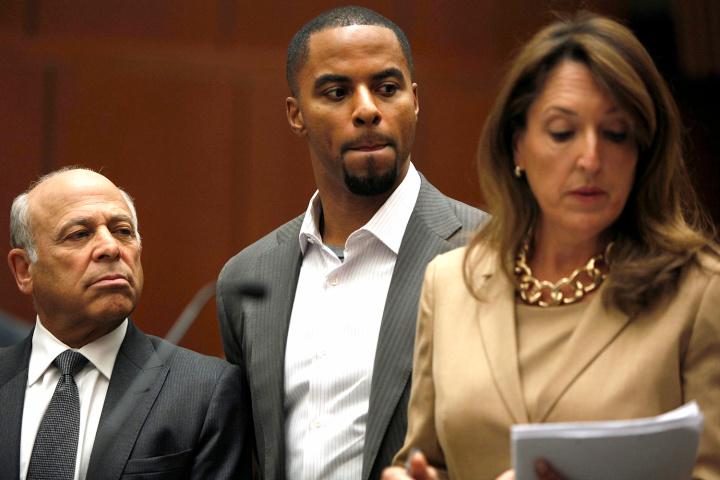 Darren Sharper (center)
Former NFL football player Darren Sharper, has experienced a massive fall from grace, as he is in criminal court on charges of drugging and raping people. Sharper is accused of drugging 10 women and 1 man, using Ambien (sleeping pills) and Morphine (pain killer). People in four U.S. states (California, Nevada, Louisiana and Arizona) went to authorities telling the same story - during a date with Sharper they blacked out after he gave them a drink and woke up assaulted. During on incident, a woman reported she blacked out and woke up to find Sharper sexually assaulting a woman next to her, who was unconscious.
Many are stunned at the allegations, as on the surface, Sharper is handsome, famous and rich. However, some men with those same traits have been convicted of rape. Ted Bundy was considered handsome, intelligent and outgoing, but he was convincingly convicted of raping and killing many women. While Sharper is innocent until proven guilty, the evidence against him, such as items seized from his apartment after one of the alleged rapes, revealing an alcohol shot glass with traces of the drug Ambien in it.