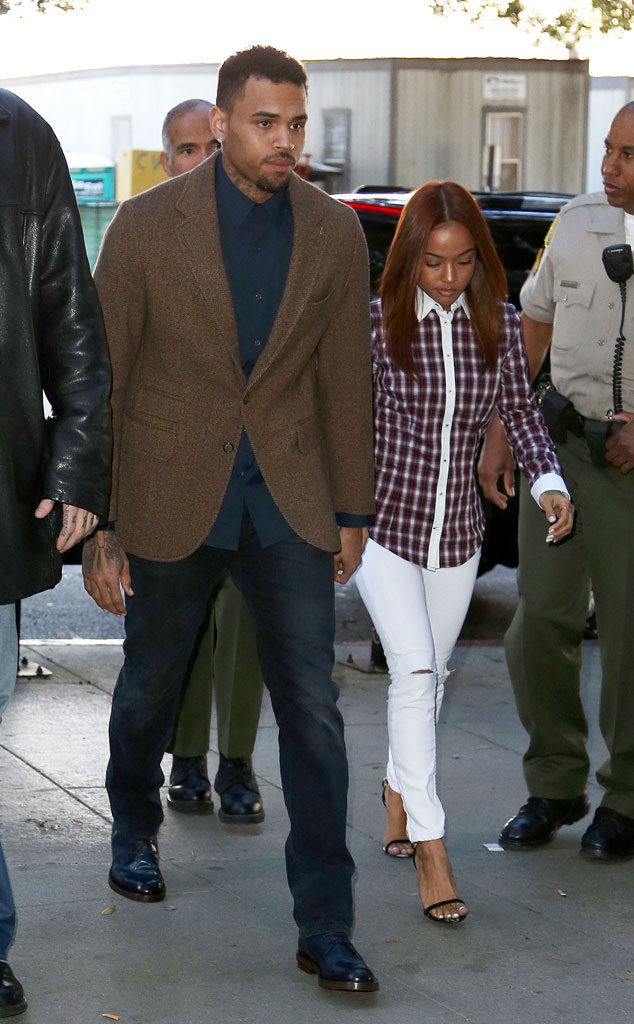 Chris Brown and Karrueche Tran
TMZ is reporting an attorney at the offices of lawyer Mark Geragos, who represents Chris Brown in various legal matters, stated Malcolm Ausbon, who is suing the singer for assault, over a basketball court fight that occurred outside 24-Hour Fitness, stated their client never touched him during the fracas. However, Ausbon has filed a lawsuit suing Brown for $250,000, stating he and three members of his entourage beat him up on the basketball court, resulting in grievous bodily injury, for which he had to seek medical treatment.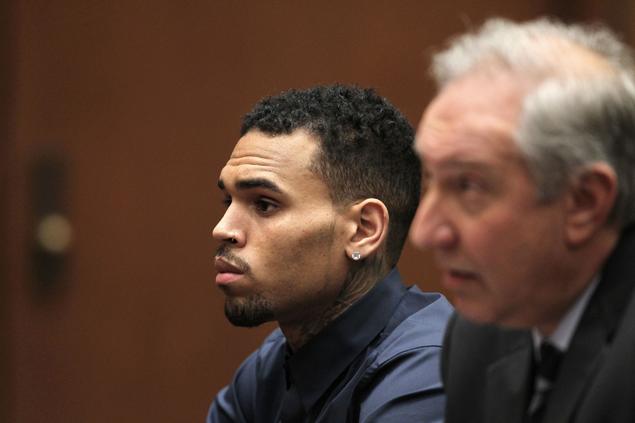 Chris Brown and his lawyer Mark Geragos
Brown's lawyers are stating they are being "extorted" by Ausbon, who is threatening to file assault charges with the police if Brown does not pay him. When a person is assaulted, the first thing they should do is report it to the police, not file a lawsuit. Generally, legal actions in civil court are brought after criminal proceedings (or when criminal cases fail). Furthermore, if someone assaulted me, my mindset is there's no amount of money that would make me not press charges. When people reverse the order and not file a police report first, people tend to cast aspersions on the assault claims being made, as it looks like a cash grab.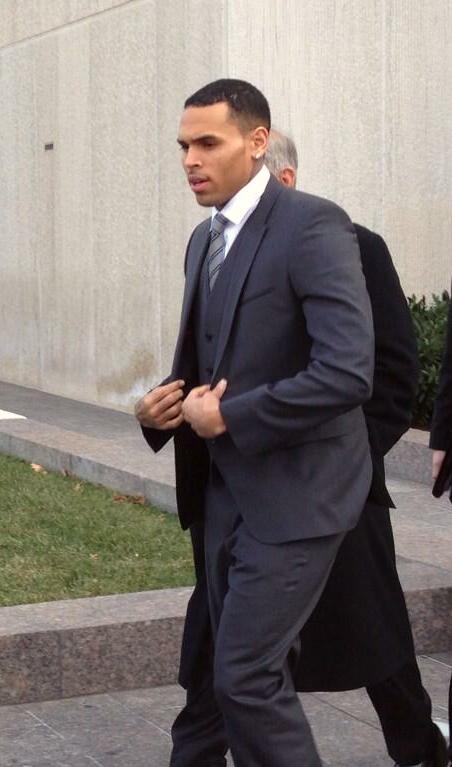 Brown has been sued in two other cases for assault, where the evidence pointed to the fact he had no physical contact with those making the claim or did not initiate the fight. Brown could have benefited from lawsuit insurance, because since the time of the Rihanna domestic violence incident, people are filing lawsuits against him left, right and center, absent of evidence of assault by the singer. Brown is racking up massive legal fees trying to defend all these cases that could bankrupt him, because it seems every few months, a new lawsuit is filed against him. The floodgates have opened.
STORY SOURCE
I'm Being Extorted By A Sore Basketball Loser
2/16/2014 12:55 AM PST BY TMZ STAFF - Chris Brown is the victim of EXTORTION ... and his lawyer is about to blow the whistle on the alleged evildoer ... so claims Brown's famous lawyer. Malcolm Ausbon filed a lawsuit against Chris, claiming the rapper and 3 of his goons beat the crap out of him during a pick-up basketball game at 24-Hour Fitness…Geragos says he's going after Ausbon by filing a police report. And, by the way, a lawyer in Geragos' office says he met with Ausbon's attorney back in August and the guy admitted Brown never touched his client.