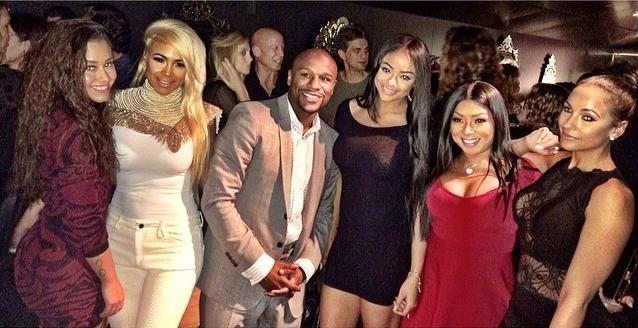 Floyd Mayweather celebrating his birthday without Shantel. The woman to the far right, Delicia
Cordon, has now moved up in the HO HIERARCHY, after she was spotted with Mayweather at the Lakers game on his birthday.
Shantel Jackson, the former fiancée of boxer Floyd Mayweather, has started the process of removing his tattoo from her wrist. Gold digging Jackson had a boxing glove and 45 hearts tattooed on her wrist, symbolizing each of the undefeated champ's wins in the ring. However, since Mayweather dumped her recently, Jackson decided to have the tattoo removed from her wrist.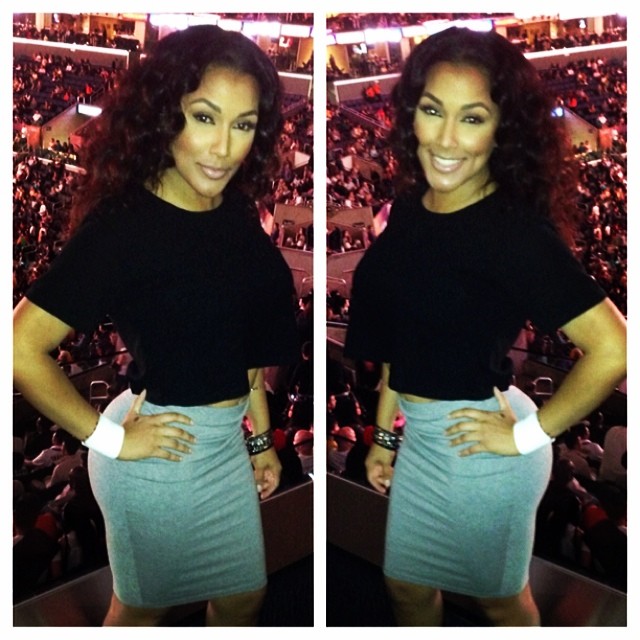 Shantel Jackson wearing bandage over Mayweather tattoo she's having removed. Since they both live in Vegas and have broken up, why did Shantel stalk Mayweather to the Los Angeles Lakers game on his birthday, only to get stuck with a nosebleed seat, while he sat courtside with one of his other women
The question is, what is she going to do about having come back to Miami last year and filing legal papers changing her name from
Shantel Jackson to Shantel Mayweather
. Last year the Judiciary Report stated it was an unwise and thirsty move. Now they've broken up it's just embarrassing having his name and not having been his wife. It wreaks of desperation in trying to cash in on a famous name.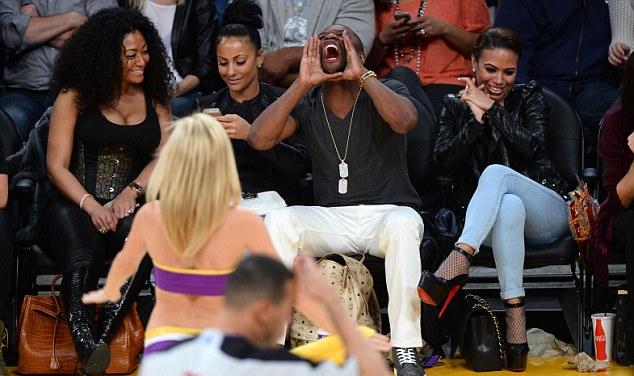 Mayweather: I can't hear you from that nosebleed seat Shantel
Side Bar: Josie Harris, the former fiancée and mother of three of four of Mayweather's children, must be somewhere laughing regarding Shantel. Harris previously stated she was trying to keep her family with Mayweather together when Shantel broke them up and lied to her face about not dating him, when she was actively doing so behind her back.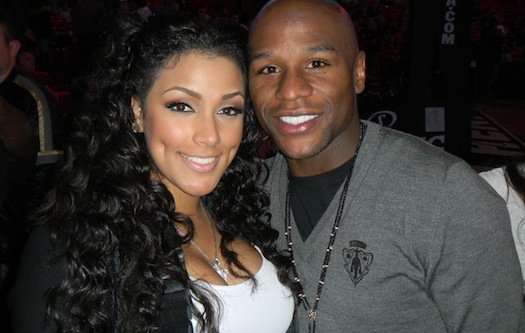 RELATED ARTICLE
Is Floyd Mayweather Secretly Married To Shantel Jackson