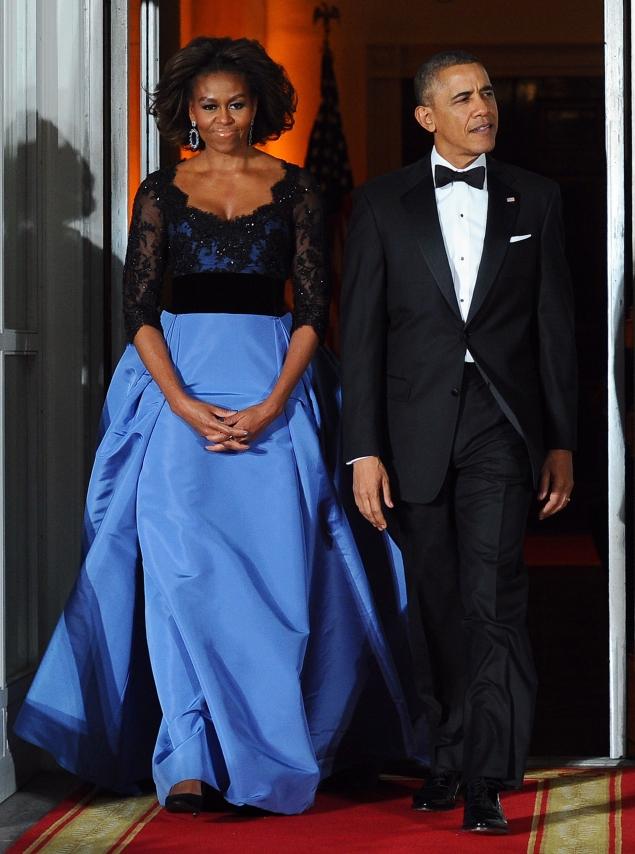 First Lady Michelle Obama and President Barack Obama
This week the White House held a state dinner for French president Francios Hollande, the head of state who is in the middle of a sexual affair scandal in his native France (coincidentally, Obama has been hit with rumors of an affair with singer Beyonce that seems well-timed to promote someone's currently declining CD - but more on that later).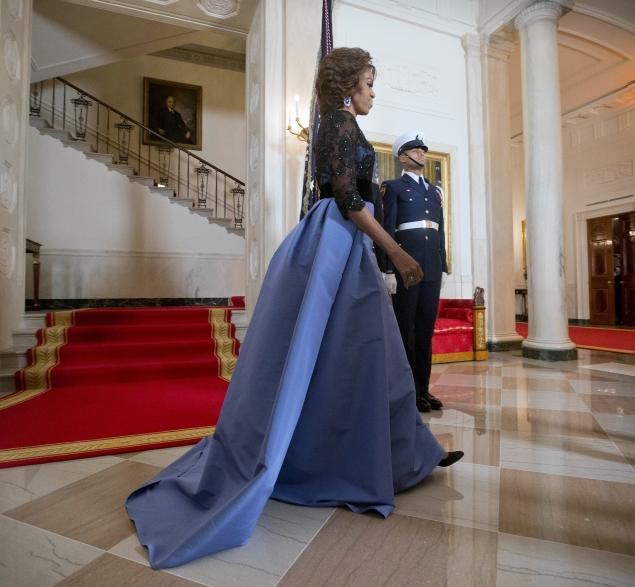 First Lady Michelle Obama
Mrs. Obama wore a $12,000 Carolina Herrera gown for the event, but critics balked at the price tag, deeming it inappropriate. However, dresses are usually loaned or given to high profile figures. The story is reminiscent of the 1980s when former first lady Nancy Reagan was heavily criticized for wearing many expensive dresses, while her husband, former president, Ronald Regan was in office.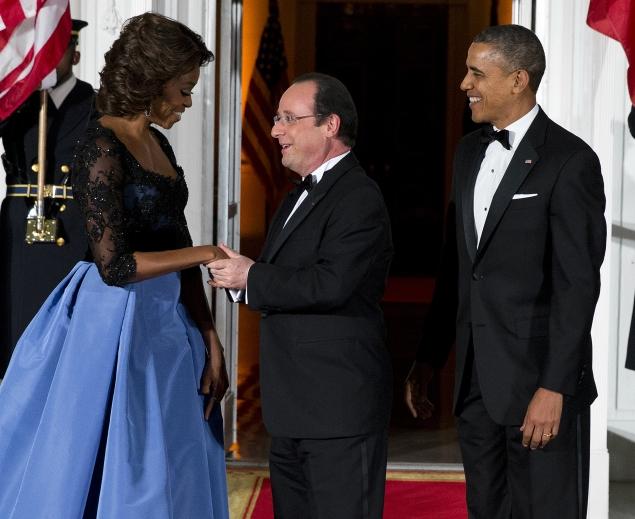 On a side note, Obama, pictured below, was seen checking out the first lady's chi chis over Francois Hollande's shoulder (LOL)