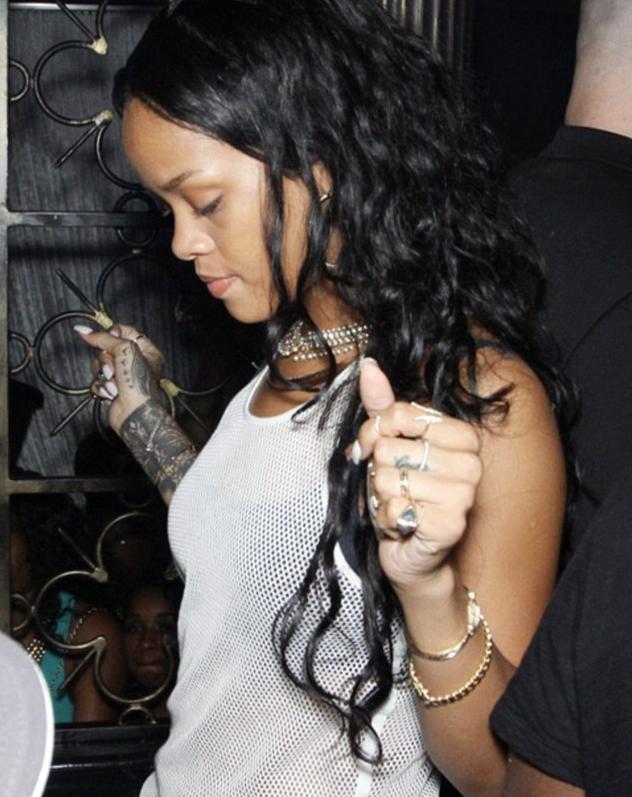 Rihanna looking rough
Rihanna, her ex-boyfriend, Drake, whom she keeps using to make Chris Brown, the love of her life, jealous, showed up at the same party, along with Brown's love, model Karrueche Tran, a woman Rihanna hates. Younng Cash Money Records held a party a Greystone Manor, a place Tran has been before with Brown, infuriating Rihanna, who still wants him back. Brown, who is currently holed up in rehab missed the Grammy Awards and the aforementioned after party.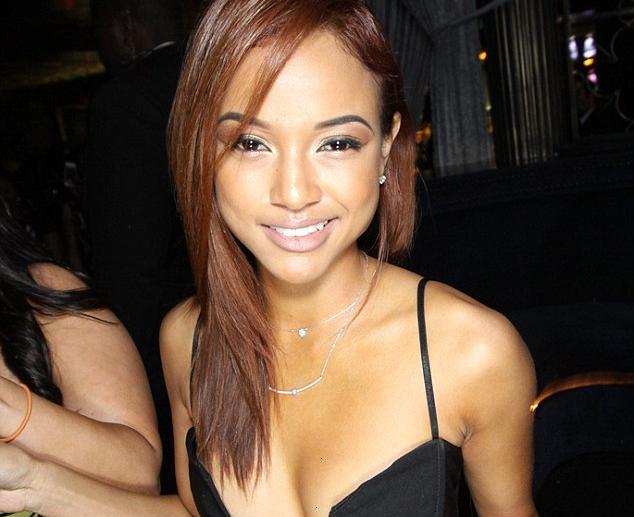 Karrueche Tran
Rihanna has a habit of showing up at the same places Tran goes to, as days ago they nearly ran into each other at 1 Oak night club. This has happened several times before at different clubs. The one time Rihanna arrived slightly before Tran was in New York at the Pink Elephant and she had management refuse Tran entry, which was petty and juvenile, as the model really doesn't seem to care. Tran is too busy with the love of Rihanna's life.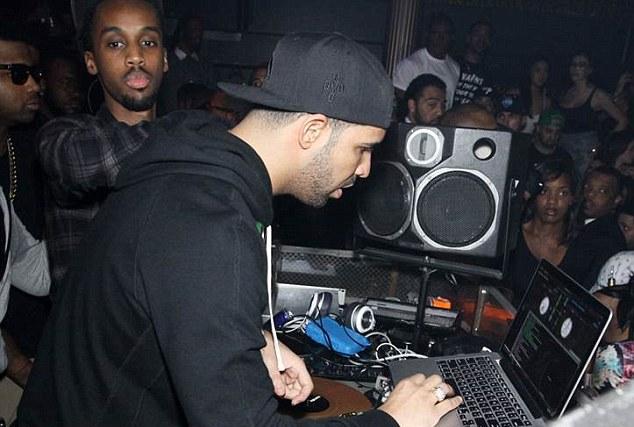 Drake
The two women stayed away from each other the whole night at the Cash Money Grammy party, especially after the incident at the Pink Elephant, which led Tran and her friend, singer Teyana Taylor to refer to Rihanna as a "wack b***h" for having them locked out of the club, then egging on her lesbian assistant/girlfriend/weed getter/tampon buyer Melissa Forde to brag about shutting them out, via a post on Instagram (Hey, Forde needs to be brought down a few notches- just because you look like Wesley Snipes doesn't mean you're famous).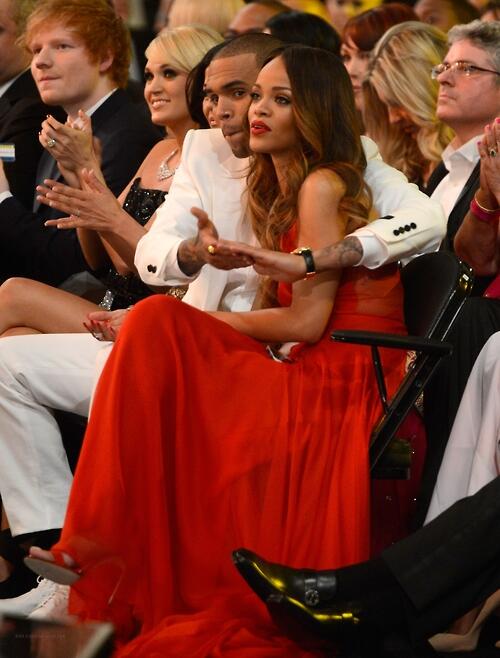 Chris Brown and Rihanna at the 2013 Grammys right before they broke up again
During Grammy festivities, Tran outshone Rihanna in the looks department. Tran looked fresh-faced and elegant in a black jumpsuit. Meanwhile, Rihanna showed up looking depressed and tired, with bags under her eyes, after what was supposed to be a long vacation. However, Rihanna spent her vacation getting high on weed blunts laced with cocaine and PCP, drunk on alcohol and having sex with a lesbian, while obsessing over Brown. She spent the whole vacation getting blitz, trying to black out her self-induced problems.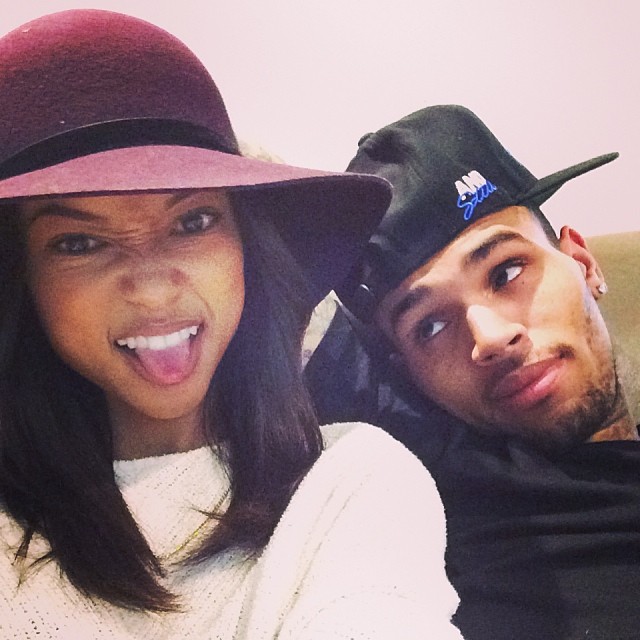 Karrueche Tran and Chris Brown
This is not a good example to set and she is destroying herself in the process. She is obviously unhappy. There are other men who would date Rihanna, but she messed up each relationship with her Kabbalah Center induced crazy behavior, addictions and obsession with Chris Brown, causing them to leave.
STORY SOURCE
That's a bit awkward! Rihanna and love rival Karrueche Tran show up at the same Grammys after-party
17:44 EST, 27 January 2014 | UPDATED: 06:03 EST, 28 January 2014 - Rihanna and Karrueche Tran have one thing in common and his name is Chris Brown. The 25-year-old Diamonds singer apparently skipped the Grammys ceremony to attend The Young Money Cash Money Records bash at Greystone Manor.
As luck would have it, Brown's current girlfriend, 25-year-old aspiring model Karrueche, was there too on Sunday making the most of things while the Don't Wake Me Up rapper's in rehab. Current squeeze: Karrueche kept her distance from the Diamonds star but drew attention in a low-cut black outfit. There was no fur flying at this party, however, for the ladies stayed at opposite ends of the West Hollywood venue...