Chris Brown Stitched Up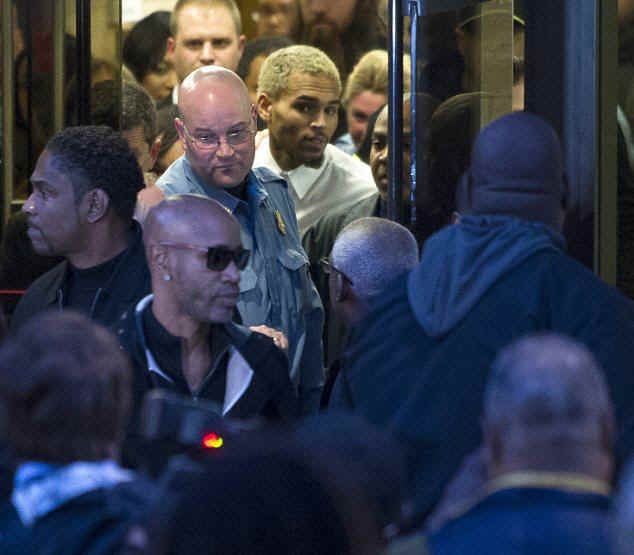 Chris Brown leaving court in Washington, DC
In October 2013 singer Chris Brown was arrested for allegedly assaulting Parker Isaac Adams, who stalked him from a Washington, D.C. night club, propositioned him, then tried to trespass on his tour bus. Now comes word that the police officer who took the complaint from Adams, changed the official document to state Brown punched Adams in the face and broke his nose. The first version of the report revealed Brown did not hit him. However, the responding police officer later changed it to state otherwise. A Secret Service agent told police Adams did not state Brown hit him.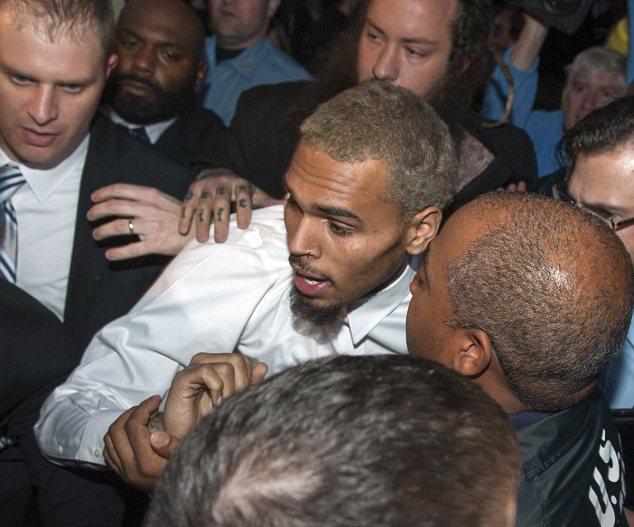 The aforementioned incident triggered a probation violation in Los Angeles court, concerning Brown's 2009 domestic violence case regarding on-and-off-again girlfriend Rihanna, who began hitting him over another woman and he snapped and hit her back. The Washington arrest has placed Brown's freedom in jeopardy, on what has amounted to fraudulent claims against him. His bodyguard, Chris Hollosy, was arrested as well.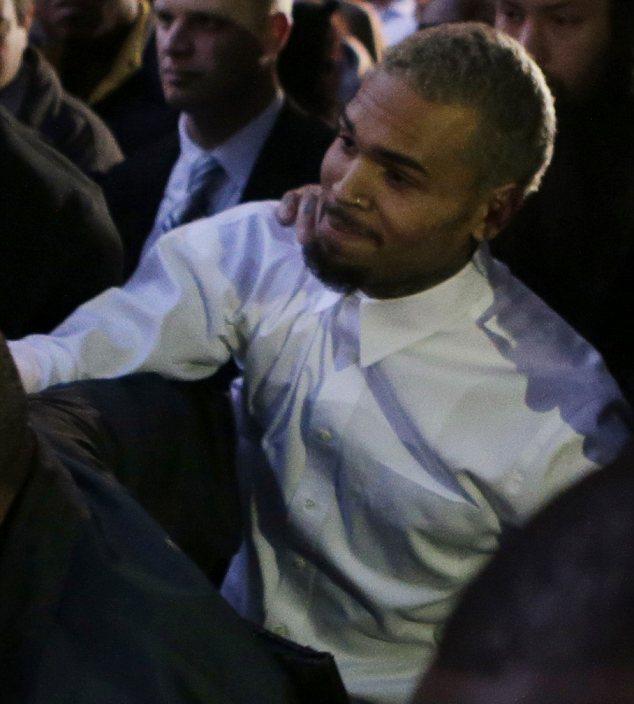 While the average cop is decent, this story should scare anyone. For an officer to change a police report to falsely accuse someone of assault is serious. This type of conduct undermines the public's trust. As such, an official internal affairs probe has been launched by the police. Under the circumstances, the charges should be dismissed, as the case has been tainted. If someone does something illegal, by all means make an arrest, but to trump up charges against anyone is wrong on every level. Disciplinary action should be taken.
STORY SOURCE
Chris Brown Assault Case Sparks Internal Affairs Probe
January 16, 2014 11:34 PM EST - District of Columbia police have opened an internal affairs investigation into statements made by a police officer who responded to reports that singer Chris Brown had punched a man outside a Washington hotel. The investigation centers on a disputed conversation between the officer and an unidentified acquaintance of Brown, discrepancies that will likely be important for the authorities to reconcile as the criminal prosecution moves forward. The apparent inconsistencies are described in charging documents laying out the basis for the assault case against Brown and his bodyguard.
The acquaintance reported being told by the officer that the alleged victim said Brown never hit him, according to the police records. The officer was then interviewed by detectives and denied having even spoken with the acquaintance. However, a uniformed Secret Service officer at the scene told detectives that he overheard the conversation with the officer and confirmed the acquaintance's story. The accuser also denied having told anyone that Brown never struck him, the documents state...