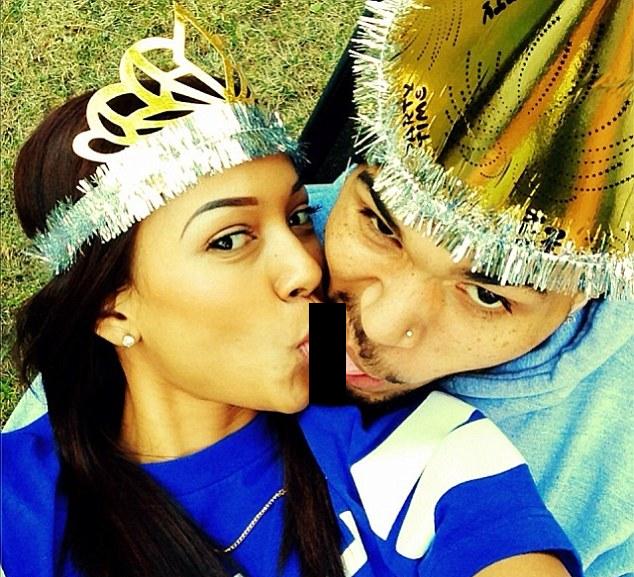 Chris Brown and Karrueche Tran (Photo redacted by the Judiciary Report)
Karrueche Tran, the girlfriend of singer Chris Brown, stated in an interview this week with Montreality, that she plans on having babies before she turns 30. That's right babies, as in plural and considering she is 25-years-old, she and Brown could start having children soon. The children would be good looking (not to mention, have normal foreheads).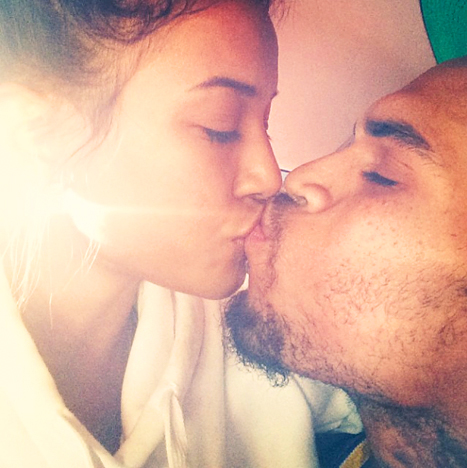 The Judiciary Report wouldn't be surprised if Brown asked Tran to marry him. The two have been dating for 3-years and even though singer Rihanna has tried to break them up, he keeps going back to Karrueche. Tran would make a beautiful bride, provided Rihanna didn't try to bump her off first for marrying the self-proclaimed love of her life (LOL).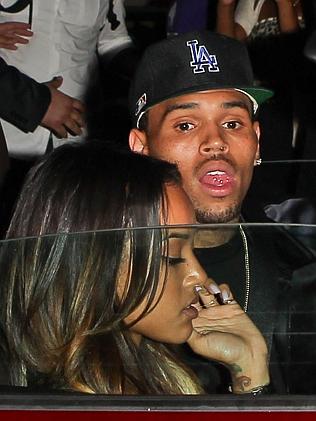 Tran also stated in the interview that Brown splurges on her, "He's bought me a lot of valuable things but one time he had set up a special dinner for us and I like to do things that are a little bit more intimate and personal. Stuff that money can't buy." You know what's ironic, last year Rihanna bought Chris Brown a $70,000 watch and he still dumped her and went back to Tran anyway.
STORY SOURCE
Is Chris Brown Ready? Karrueche Tran Reveals Plans To Have Children Before Turning 30
By Alicia Adejobi On January 16, 2014 - The model also recalls a 'sexy' hotel date with her beau. It looks like Karrueche Tran may be settling down in the near future as the aspiring model has revealed that she would like to start having children before she turns the big 30 and with her currently smitten with Chris Brown, he may be the most obvious candidate. The model has been dating the 'Turn Up The Music' singer on and off for the last three years and after a brief split their romance is back on and sizzling once again with
Karrueche even supporting Chris during his current stint at a Malibu rehab clinic.
It looks as though the R&B star may have some questions to answer about his future though as Karrueche has revealed that she would like to start a family before turning 3-0. "Realistically, maybe in a few years. Definitely before I'm 30. I want to have kids before I'm 30. That's kind of hitting it, getting too old," Karrueche said in an interview with Montreality...