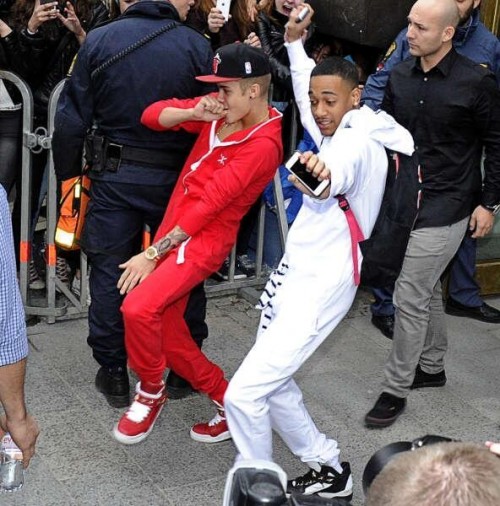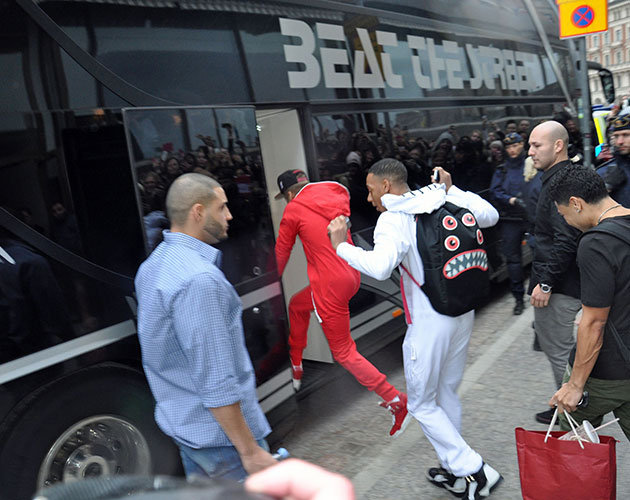 Justin Bieber and rapper Lil Za. Can't believe they are wearing onesies in public. They really are on drugs.
Lil Za, the friend and housemate of beleaguered pop singer Justin Bieber, has been left reeling in the fallout of his drug arrest at the star's mansion in Los Angeles. Police nabbed Za during the raid on Bieber's home, on felony drug charges over "cocaine" which the aspiring rapper has indicated was actually the illegal narcotic ecstasy.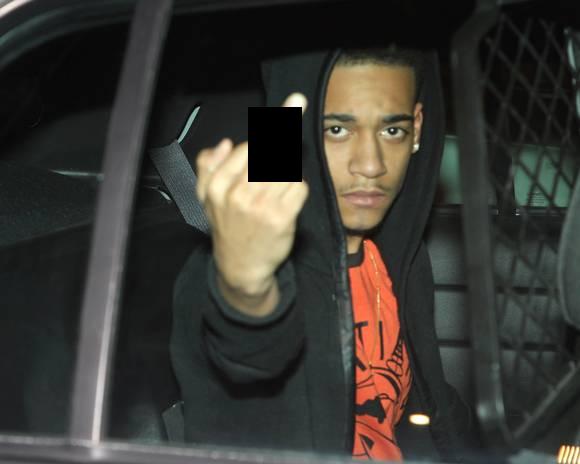 Lil Za
Lil Za took to Twitter to decry his arrest. The rapper pulled the race card stating, "Some stuff I've done has been wrong yes. But look at the position I'm in and the color of my skin. Cocaine? Really?" However, playing the race card upon arrest when one really has committed some illegality is not appropriate.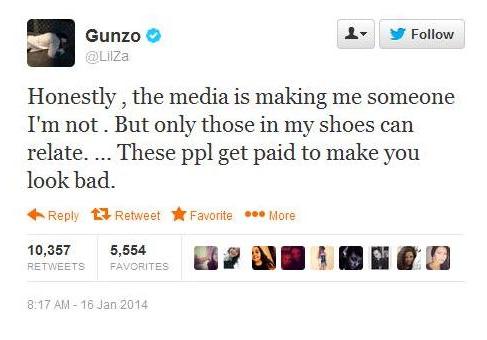 Lil Za's Twitter page tweet
Lil Za and Lil Twist have supplied Bieber with drugs. Consider the arrest a wake up call and leave that lifestyle alone (you can do better). This could have been worse, considering Bieber and the rappers penchant for drinking sizzurp, popping ecstasy tablets and drinking alcohol. Someone could have died. The combination of alcohol and ecstasy killed many people.